Home-made Christmas Gifts – Sweet treats!
---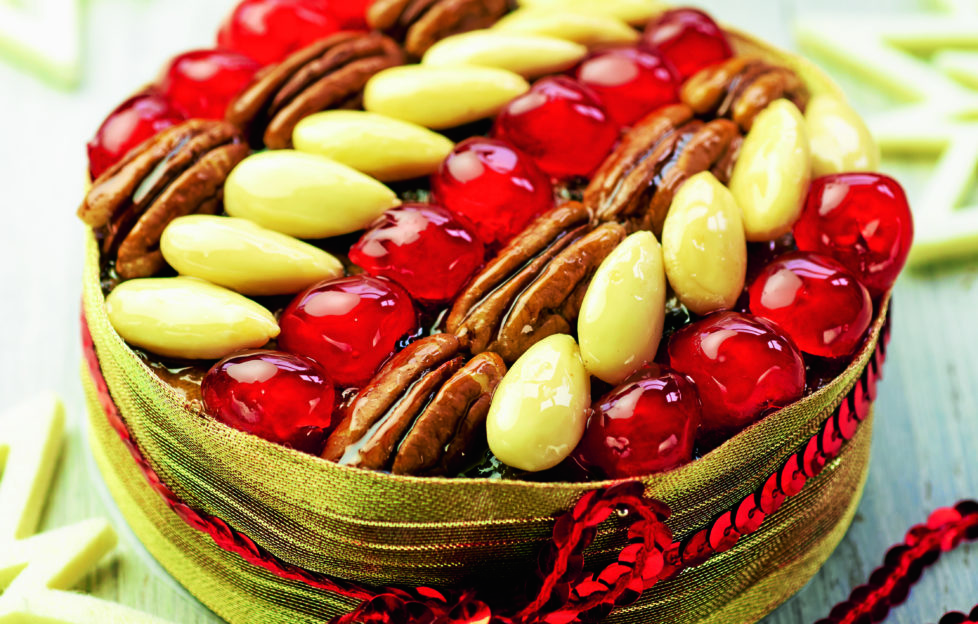 Looking for the perfect home-made Christmas gifts for friends and family? Wrapped up in cellophane bags, with festive ribbon and bunting, these make a home grown gift of the finest order. They are also delicious!
Receiving a home-made gift is sure to warm the hearts of even the most Bah Humbug! among us.
Miniature sizes seem to work really well, so the smaller you are able to cut them the better. Be careful you don't compromise the quality of the cake, no-one likes crummies!
---
Fruit and Nut Christmas Gift Cakes
Grease and line 2 x 12cm round cake tins and a shallow 20cm square cake tin. Make the cake mixture, reducing the fruit to 250g each of currants, sultanas and raisins. Share half the mixture between the round tins, and spread the rest evenly in the square tin. Bake at 160°C, Fan Oven 140°C, Gas Mark 3 for 1 hour. When cooled completely, brush the tops with warm apricot jam and decorate:
Arrange blanched almonds, glacé cherries and pecan nuts over the round cakes, then brush with a sugar glaze, made by boiling 2tbsp caster sugar with 4tbsp water for 2min.
---
Christmas Traybake Slices
Cover the square cake with marzipan. Top with royal icing, made by beating 300g icing sugar into 1 lightly beaten egg white until stiff and glossy. Cut into slices and scatter with edible gold sprinkles.
RECIPES AND FOOD STYLING: SUE ASHWORTH
PHOTOGRAPHY: JONATHAN SHORT