How Well Do You Know Your Strudel?
---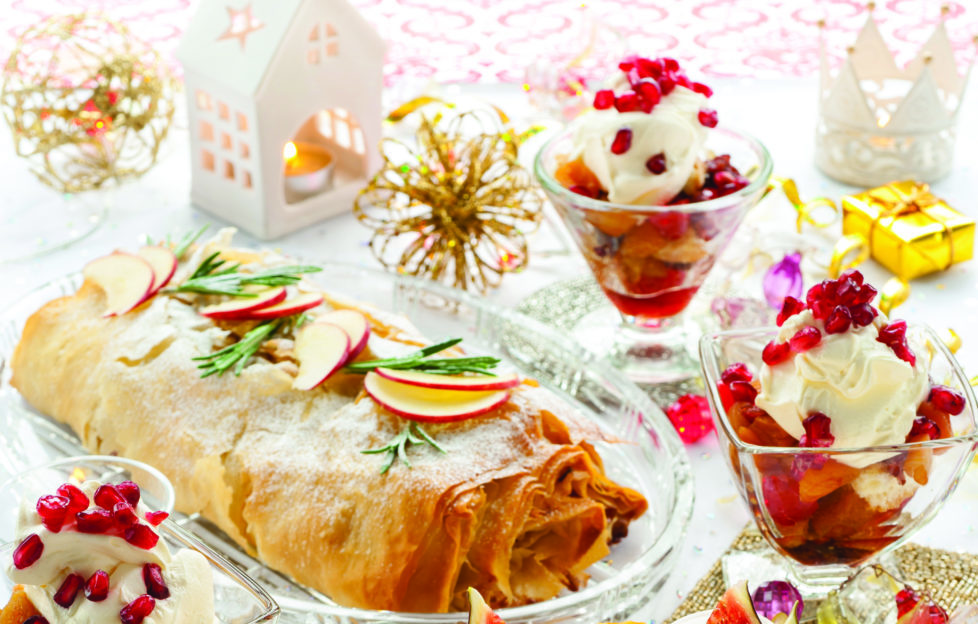 Is it really even Christmas if there is not a strudel on the horizon? The delicious flaky pastry is a firm Christmas favourite, but do you know where it began?
The delicious Strudel has long enjoyed a love affair for the sweet toothed among us. While here in the UK, we simply enjoy it, the Austrians and Germans argue over who invented it.
The combination of sweet, soft, fruit, and flaky, layered, pastry is a dessert winner, and can be enjoyed in a variety of ways; with custard, with cream, with creme fraiche, with friends, with coffee or on it's own. Yum!
But there is more to the crispy delight than first meets the eye. Did you know;
There is a hand written recipe for the first ever strudel in the Vienna Library, dated 1696.
Strudel translated into German means Whirlpool – perhaps a literal translation of the many pastry layers?
While the Austrians and German try to lay claim to it, (see fact one), it was probably invented by the Turks, who were fans of layered breads and settled in Austria around the time it appeared.
Instead of questioning it's parentage, (stand down Jeremy Kyle), let's enjoy a home grown version, this delicious recipe is sure to satisfy everyone this holiday season. Enjoy!
Spiced Apple, Pear and Plum Flaky Strudel
1 Preheat the oven to 190°C, Fan Oven 170°C, Gas Mark 5. Lightly grease a large baking sheet.
2 On a work surface, place 2 sheets of filo pastry on top of each other. Brush with melted butter and place 2 more sheets on top. Brush again with the butter.
3 Mix the apples, pear and plums with the lemon zest and juice, mixed spice and caster sugar. Scatter one-third evenly over the pastry. Repeat with two sheets of pastry, butter and fruit twice more.
4 Carefully roll up the filo pastry from the short end, and slide the baking sheet underneath. Don't worry if the pastry breaks a little. Brush with the remaining butter.
5 Bake for 30-35min until golden brown. To serve, top with rosemary sprigs and sprinkle with icing sugar. Mix the Greek yoghurt and lemon zest together to accompany the strudel.
---
Preparation time:
30min
Cooking time:
35min
Serves 6-8
Ingredients
8 sheets filo pastry, thawed if frozen
75g butter, melted
2 small red apples, cored and thinly sliced
1 pear, peeled, cored and thinly sliced
3 plums, pitted and thinly sliced
Finely grated zest and juice of 1 lemon
½tsp ground mixed spice
50g caster sugar
To serve:
Rosemary sprigs (optional)
Icing sugar
200g Greek-style natural yoghurt
2tsp finely grated lemon zest
If you enjoyed making the strudel, why not try these home made sweet treats and delight your friends this festive season?
Recipe and food styling: Sue Ashworth
Photography: Nathan King