Edible Christmas Tree Decorations
---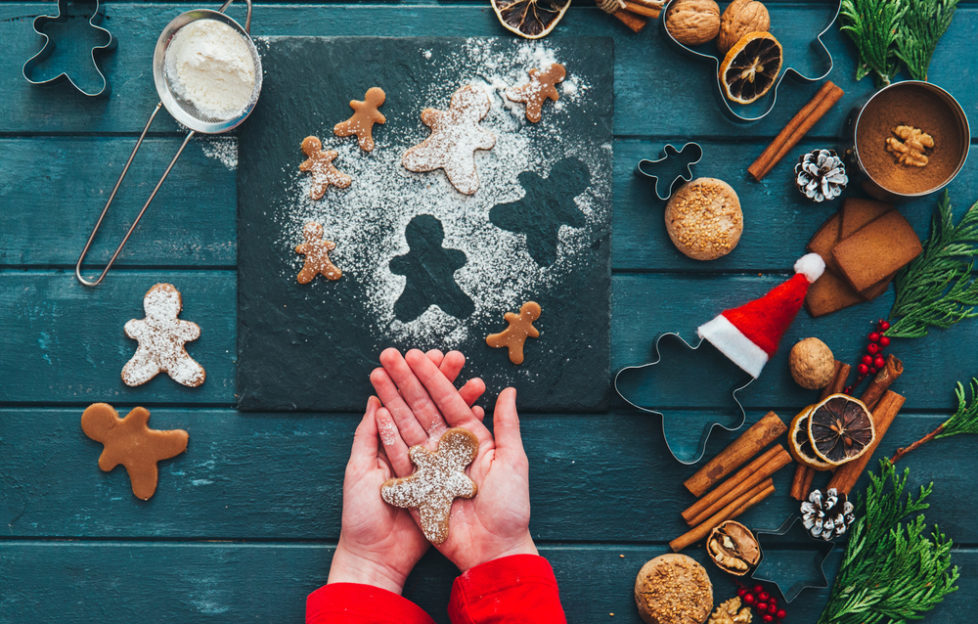 Decorating your tree with edible decorations is a genius idea. Delicious and pretty, the spirit of Christmas is in every bite!
Make up a batch of gingerbread dough with half the quantity of ingredients, then use this to create these wonderfully festive biscuits for hanging from the tree or to fix to the house. Or make Christmas trees that can be used to stand around your gingerbread house!
Young children enjoy using festive shaped pastry or cookie cutters to cut out shapes. When cooled they can be iced with any colours you wish.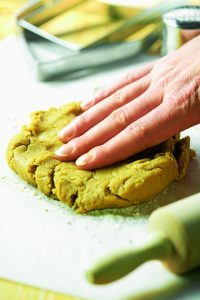 Sweet Snowflakes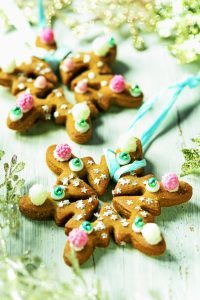 Roll out the dough to about the thickness of two £1 coins. Stamp out cookies with a snowflake cutter, and arrange on a baking sheet lined with baking paper. Bake for 8-10min. Cool, then decorate with small sweets, silver balls and edible glitter. Thread some ribbon or raffia around them for hanging on the tree.
Tasty Trees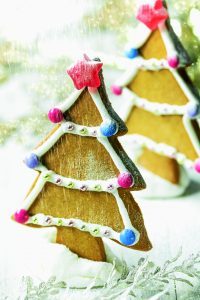 Roll out the dough and use a Christmas tree cutter to stamp out shapes. Bake as above. Decorate with royal icing (as used for the house) and fix small sweets and silver balls onto the icing, with a star-shaped sweet at the top. Stand them up in blobs of white moulding paste or ready-to-roll icing. Scatter a little icing sugar on top to look like snow.
RECIPES AND FOOD STYLING: SUE ASHWORTH
PHOTOGRAPHY: JONATHAN SHORT