Best Ever Christmas Movie Night – Elf
---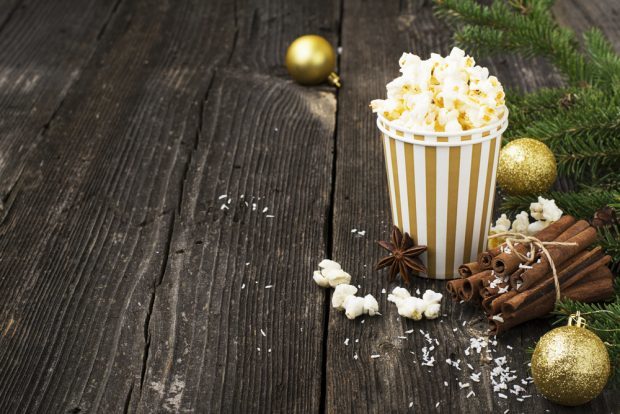 Christmas movies are a major part of the season. You can't beat sitting down with good company to enjoy a welcome slice of seasonal cinema.
Over the coming weeks we will present our favourite movie gems, starting with the early-noughties favourite Christmas movie Elf.
We want to hear from you too, so get in touch at @besteverchristmasmag on Facebook to tell us what movies tickle your festive fancy. But now, lights off, feet up, it's movie time!
Elf
"It's SSSaaaannntaaaa…" No, not the excited cry of a child who has snuck down the stairs on Christmas Eve, but the extremely excited cry of a six-foot plus man-child in the form of Will Ferrell's Buddy the Elf when he thinks he's about to see Father Christmas. A moment later, he realises it's not the "real" thing, but a department store impersonator, and the yells of delight become a tantrum on a scale best described as epic, but that doesn't take away from that initial moment of pure Yuletide joy!
It's one of many iconic moments in a movie that has fast become a festive classic, spoken about in the same effusive language as the likes of White Christmas and Home Alone. Indeed, since it was released in 2003, Elf has become as much part of the build-up to Christmas as mince pies and twinkling lights.
The plot of Elf is almost secondary to the performance of leading man Will Ferrell, but put briefly, it follows the story of Buddy, who was accidentally transported to the North Pole as a toddler, where he is raised as one of Santa's elves. However, as he grows… and grows… and grows, Buddy realises that he's a bit different to his peers and he sets about on a quest to the magical land of New York to find his real father, who turns out to be none other than (very) grumpy department store owner James Caan.
Packed with hilarious moments – and the best family meal scene ever committed to celluloid – Elf is a good-natured family classic that appeals to all ages.
How Christmassy is it?
Very. Set at Christmas time, with a cast of Christmas favourite characters, and a festive New York setting, it ticks all the boxes.
Watch It When
This is early December viewing, when the decorations are going up and excitement is in the air. A perfect cinematic introduction to the Christmas season.
Watch It With
The whole family. This is a film with something for everyone.
Appropriate Snacks – Sweets – lots of them preferably. Buddy would not only approve, he would insist!