Parma Twists with Savoury Stilton Dip
---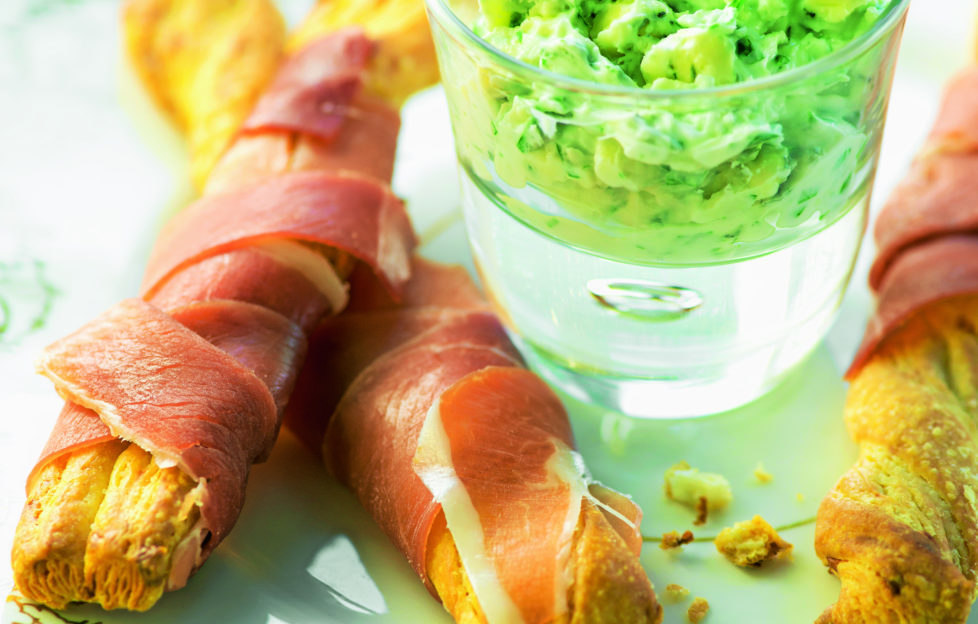 Oh so decadent! Oh so luxurious! We adore this Stilton dip, it's a perfect match for these Parma Ham wrapped straws!
If you have guests coming over for drinks this Christmas, make sure Parma Ham twists make your food list! So simple to make, yet so elegant to look at, they'll be a star attraction. Plus, they taste divine too!
You'll need
3 slices Parma ham, cut in half lengthways
6 cheese twists or sesame breadsticks
100g soft cheese
50g Stilton, finely crumbled
1 tbsp. chopped fresh parsley
To garnish:
Parsley sprigs
Method
1. Wrap a piece of Parma ham around each cheese twist or breadstick. Place on a serving platter.
2. Beat the soft cheese until creamy, then add the Stilton and parsley, stirring it in thoroughly. Spoon into a dish and serve.
Preparation time:
10 min
Cooking time:
None
Serves 2
Recipe and food styling: Sue Ashworth
Photography: Nathan King, Jonathan Short