Tasty Homemade Turkey Gravy
---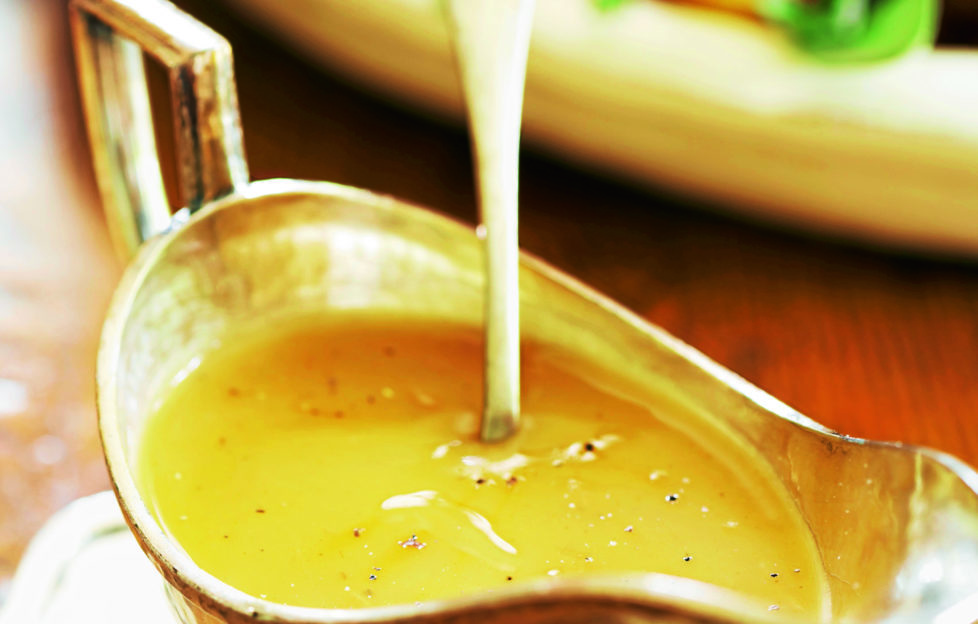 Turkey is simply not Christmas turkey without lashing of good gravy!
A good gravy should be thick and tasty, there are no other requirements! Although, that said, it depends how you like your gravy. Having gravy your way is the only way, as it enhances your meal.
Our recipe for Turkey Gravy is easy to make and fail safe every time, making it a kitchen go-to recipe.
You'll Need
Turkey giblets
2tsp vegetable oil
900ml cold water
1 carrot, roughly chopped
1 small onion, peeled and quartered
1 bay leaf
Few springs of fresh parsley
2 tbsp. cornflour, blended with a little water
Salt and freshly ground black pepper
2 – 3 drops gravy browning
Method
1. Rinse the giblets and pat dry with kitchen paper. Heat the oil in a large saucepan and add the giblets, cooking until well-browned. Add the water, carrot, onion, bay leaf and parsley. Bring to the boil then reduce the heat and simmer gently, covered for about 1 hour – 1 hour 15 minutes.
2. Strain the stock, discarding the giblets, vegetables, and herbs. Return to a clean pan and add the blended cornflour. Bring to the boil, stirring constantly until thickened and smooth. Season to taste, then add a little gravy browning, if necessary.
Preparation time
15 min
Cooking time
1 hour 30 min
Serves 8
Recipe: Sue Ashworth