Honeycomb Crunch Cranachan
---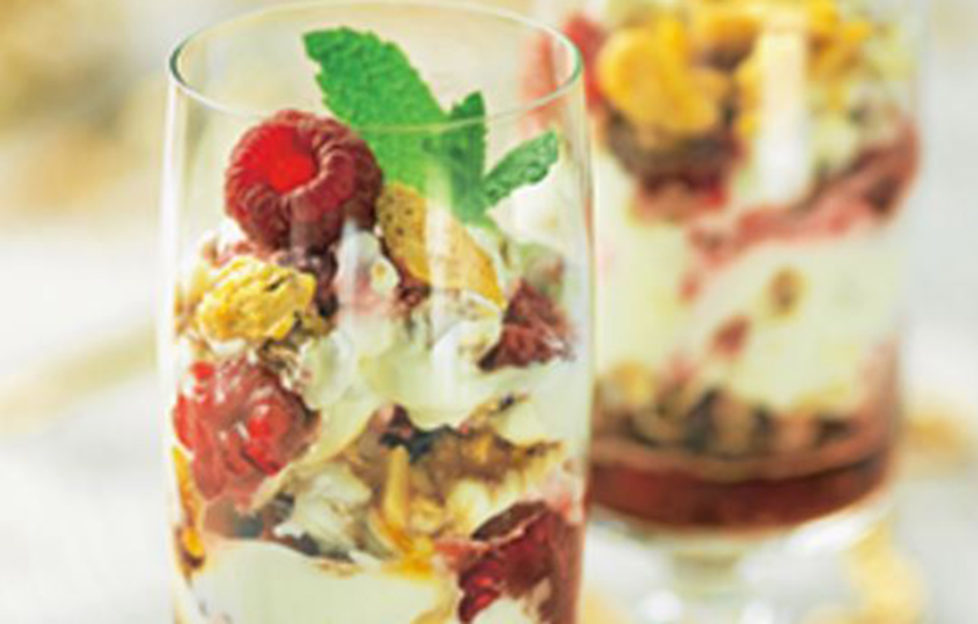 Cranachan is a traditional Scottish dessert, most made with raspberries, this honeycomb twist is delightful!
You'll Need
50g porridge oats
300g raspberries, thawed if frozen
450ml whipping cream
50g honeycomb toffee, broken into small pieces
2tbsp whisky (optional)
To garnish:
Mint sprigs
Method
1 Preheat the grill. Sprinkle the oats onto a baking sheet and toast them until lightly browned, turning occasionally. Take care, as they can soon burn! Cool.
2 Reserve 6 raspberries for decoration, then lightly crush the remainder. Share half of them between 6 serving glasses.
3 Whip the cream in a large chilled bowl until it holds its shape, then gently fold in the honeycomb toffee, toasted oats and remaining raspberries. Fold the whisky through, if using.
4 Spoon the mixture into the glasses. Serve, decorated with the reserved raspberries and mint sprigs.
---

Preparation time:
20min
Cooking time:
None
Serves 6
Recipe and food styling: Sue Ashworth
Photography: Nathan King
For more recipes like this, check out our Food and Drink page on Your Best Ever Christmas.