Gin Filled Mince Pies
---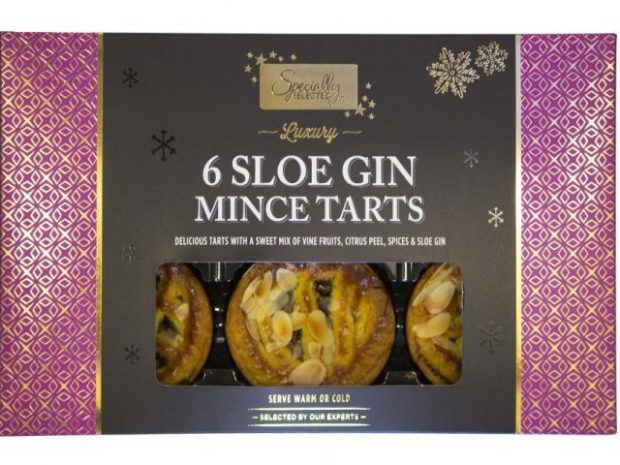 You think Christmas 2017 couldn't beat Christmas 2016, and then Aldi release Sloe Gin Mince Pies!
Our good friends over at The Gin Kin, first raised the alert, those clever gin bunnies are always on the look out for Gin-related items.
Aldi are releasing nine different flavours of mince pies, all inspired by the top selling food and drink trends of the year. If we need another reason to love 2017, and Sloe Gin Mince pies are it, then we're happy!
Joint MD of corporate buying at Aldi UK,  Julie Ashfield,  says:
"At Aldi we know that Christmas hasn't really started until you've had your first mince pie. This year's mince pie offering is better than ever, with more than one different premium flavour for each day of the week."
As well as Sloe Gin flavoured mince pies, you can indulge in a different flavour every day of the week. There's almond, and even gingerbread. Yum!
Feel like making your own Mince pies? Try these Starry Mince pies, guaranteed YUM!