5 Ways to Boost Money Before Christmas
---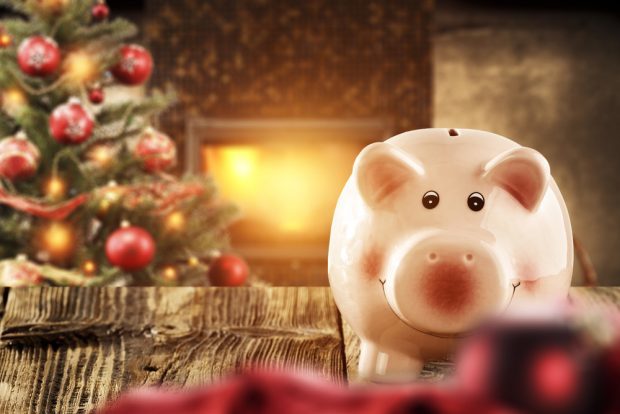 There's no denying that Christmas is the most expensive time of the year for most of us.
There's no denying that Christmas is the most expensive time of the year for most of us. The typical UK household spends over £2,000 every month, but this usually increases by £500 in December.
If you're worried about affording all the extra expenses that come with the festive period, now is the time to get your finances in order.
Here, we'll outline five ways you can boost money in time for Christmas. Read on to find out more — you won't regret it!
Devise a budget and stick to it
Lots of people make the mistake of planning their dream Christmas before they're even sure they can afford it. If you don't have a great deal of cash to splash, taking this approach could leave you very disappointed. Instead, devise a budget for the festive period and the lead-up to it. This will help to ensure you'll have enough money to spend on your ideal Christmas.
Work out how much money you can afford to put away in the lead-up to Christmas, as this will give you a good idea of what your budget will look like. Then, decide how much of this you would like to spend on certain things, such as gifts, food, and decorations. If you keep a close eye on your spending as you go, this will help to ensure you don't go overboard in any of these areas.
The Money Advice Service has a Christmas money planner that can help you to get your finances in order. It will help you to calculate your budget and decide where your money should be going.
Sell things you no longer want or need
You can sell clothes, furniture, and other bits and bobs at any time of year to make some extra money. But, doing this just before Christmas is an especially great idea, as you'll make space for all of the gifts your family will receive, too.
If your wardrobe is full of clothes you've barely worn, you have furniture you could do without, or you have anything else that would be better off in someone else's home, have a clear out and see how much money you can make in the process.
If you aren't sure where to start, H&T has a great guide to decluttering your home and making money that can help you out. It outlines where you can sell your belongings, and explains what kind of items people tend to shop for second-hand.
Use cashback sites
Shopping savvy can save — and even make — you some money. And, one of the easiest ways you can reduce the cost of your Christmas shopping is by using cashback sites.
Websites like TopCashback and Quidco will pay you whenever you click through their sites to purchase gifts from a retailer they have an agreement with. By using these schemes throughout the year, you could make hundreds of pounds. Christmas is a great time to take advantage of these sites.
Simply sign up and, when you see a gift you would like to buy, you can check to see if there's an opportunity to earn cashback on your purchase. If there is, click through to the retailer from the cashback site and this will be tracked. Then, if you do buy anything, money will be put into your cashback account. You'll then be able to withdraw this after a set amount of time.
Stop sending unnecessary gifts
Over the years, you might have gotten into the habit of sending gifts to people outside of your immediate family and close circle of friends. This can be an additional cost you could do without if you're already worried about paying for everything.
If you find yourself in this position, it might be time to be honest and explain your situation to people. It's likely that your friends will be understanding, and they might even be thankful to have one less obligation this Christmas.
Save your loyalty points up
Shops such as Tesco, Boots, and Morrisons all offer loyalty card schemes that allow you to collect points, which you can later cash in on purchases or rewards. If you save these points up throughout the year, they could be a big help when it comes to doing your Christmas shopping.
If you're looking to make and save money in the lead-up to Christmas, take these tips on board. They'll ensure you have plenty to spend on gifts, food, and decorations.
If you liked this post, why not read more from our lifestyle section?