You'll Love These Rubbish Pudding bags!
---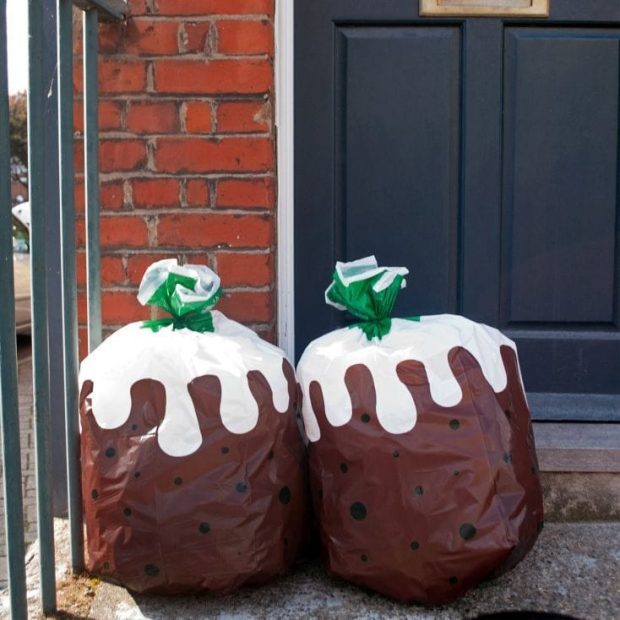 Make the great Christmas clean up bags of fun with these 'rubbish' Christmas Pudding bin bags! 
After every present is unwrapped and rich food eaten, we're left to languish with a turkey recipe book, and unwanted sprouts, it's time to clean up the act! These Christmas Pudding Bin bags are just the ticket for the great Christmas clean up.
Make tidying up more fun with these cute rubbish bags, from Find me a gift. Priced at only £9.99, for a pack of 12, we think they're good value too.
The bags are completely biodegradable, so no worries that we're not doing our bit for the planet. Neighbours will enjoy seeign them placed outside your house too, much nicer than regular refuse sacks.
The bags could also make great toy sacks for moving toys and presents from one house to another. Perhaps young children might want to help you tidy up wrapping paper too. Of course, we advise you not to leave young children alone with the bags.
Get your Christmas Pudding bin bags from Find me a Gift.com