UK's Favourite Christmas No 1 Revealed
---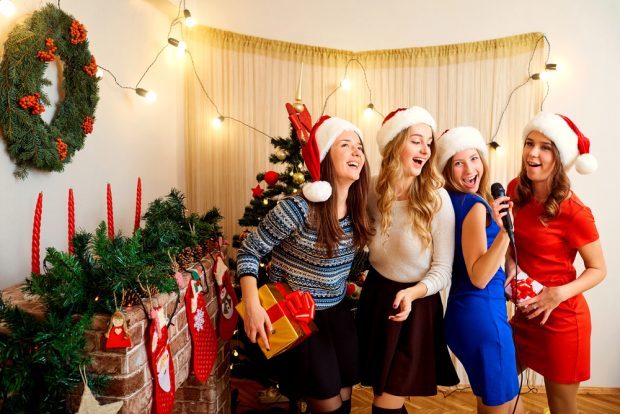 Celebrating the 65thanniversary of the Christmas No 1, research was carried out to determine the nation's favourite No 1 song. 
It may come as no surprise to you that The Fairytale of New York, by The Pogues and Kirsty MacColl came in tops. With Wham's Last Christmas, coming in second. Christmas diva Mariah Carey came in at number 3 with the wonderful 'All I Want for Christmas is You'.
Old favourites are pushed aside in the survey, with Slade's bellow of a hit, 'Merry Christmas Everyone' turning up at number 8, and Bing Crosby's 'White Christmas' at number 5.
Is your favourite on the list? Let us know if it is, or isn't!
The Full list 
Fairy Tale of New York – The Pogues and Kirsty MacColl – 14%
Last Christmas – Wham – 11%
All I Want For Christmas – Mariah Carey – 8%
I Wish It Could Be Christmas Everyday – Wizzard – 6%
White Christmas – Bing Crosby – 5%
Do They Know It's Christmas – Band Aid – 5%
Santa Claus is Coming to Town – Bruce Springsteen – 5%
Merry Christmas Everybody – Slade – 4%
Driving Home for Christmas – Chris Rea – 4%
Stay Another Day – East 17 – 4%
Have Yourself a Merry Little Christmas – Frank Sinatra – 4%
It's beginning to look a lot like Christmas – 3%
Mistletoe and Wine – Cliff Richard – 2%
Rudolph the Red Nosed Reindeer – The Temptations – 2%
Merry Christmas Everyone – Shakin' Stevens – 2%
Rockin' around the Christmas Tree – Brenda Lee – 2%
Happy Xmas (War is Over) – John Lennon – 2%
It's the most wonderful time of the year – Andy Williams – 1%
Frosty the Snowman – The Ronettes – 1%
Let it Snow – Dean Martin – 1%
The research was carried out online by Research Without Barriers between 20th October 2017 and 26th October 2017. The sample comprised 2,002 UK adults. The results as shown are ranked in the natural order of responses to the survey – percentages have been rounded.