Top Tips for Picking a Turkey
---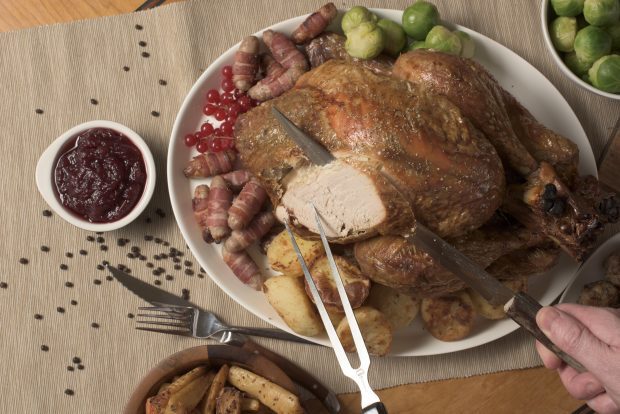 It's almost time to be thinking about popping the turkey in the oven, so we bring you top tips for the best bird!
It's the star of the show, the Christmas turkey, taking pride of place on the table. But making sure you have picked a good bird in the first place is paramount to making sure you have a good bird on the table.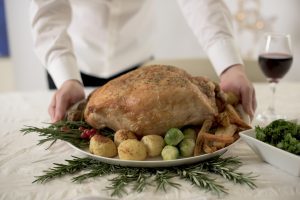 Claire Holland, manager for the Q Guild of Butchers has shared her tips to buying the best turkey this Christmas.
The bird should be mature or over 22 weeks – ideally it will have been hatched in summer and allowed to grow slowly. Mass produced birds are fattened too quickly and have a purple colour to them; birds which are allowed to mature at a slower pace build up the fat in the skin making them whiter in colour, retaining more moisture after cooking.
Look for a turkey that has been hung for at least a full week.
For a top quality bird you should choose a slow growing heritage strain. There are ten heritage breeds in total; the original being bronze, with other popular breeds being Bourbon Red and Norfolk Black. These slower growing breeds which take around 6 months to reach maturity will have had time to develop a larger chest giving you around 45% more breast meat than you could expect to find on more commercial birds.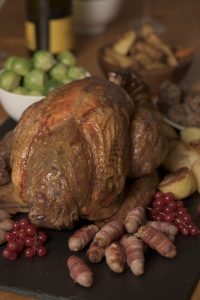 The older the bird the better the flavour will be, although beyond 29 weeks the meat will start to get tough. Slow growing breeds which the heritage breeds are, will have a finer texture; and the smaller the bird the smaller the muscle fibres to retain moisture and texture.
When buying a whole turkey, allow for around 1lb (500g) per person. A healthy bird shouldn't weigh less than 10lb (5kg), anything less than that suggests the bird wasn't the healthiest in the flock. If you are buying turkey for a smaller number of people then there are lots of options offered by our Q Guild butchers; whether that be a turkey crown or simply turkey breast.
Look out for a purple cavity, this probably means that the bird has been previously frozen.
Only stuff the neck of the turkey with your Christmas stuffing; the cavity can be used to place an onion, lemon or orange to help give an aromatic flavour.