Christmas Pavlova Recipe
---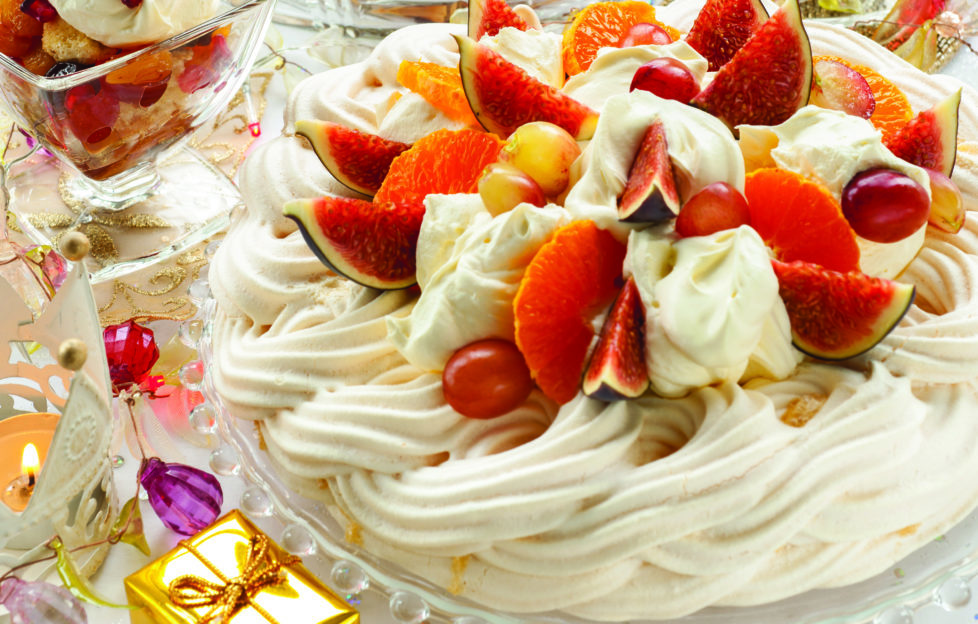 Oh, pavlova, pavlova! We love pavlova here in the YBEC office, and we're happy to find this beauty on our recipe list!
Make for friends, family or just for the two of you, on a lazy Sunday afternoon. It's a real show stopper, and tastes of Christmas, what better pavlova could there be!
You can mix the fruits around to make this pavlova your very own. It's a nice and light dessert to serve at Christmas, as opposed to the heavier Christmas Pudding.
You'll Need
5 egg whites
300g caster sugar
To serve:
300ml double or whipping cream
2 ripe figs, thinly sliced
100g red seedless grapes, halved
2 clementines, peeled and sliced
Method
1 Preheat the oven to 140°C, Fan Oven 120°C, Gas Mark 1. Line a baking sheet with non-stick baking parchment and draw a 25cm diameter circle on it.
2 In a large grease-free bowl, using a hand-held electric mixer, whisk the egg whites until they hold their shape. Gradually add the sugar, whisking until stiff and glossy.
3 Spread the meringue in an even layer over the marked out circle, then pipe or spoon swirls on top of the edge to form a border.
4 Bake for 2hr. The meringue is dried out, rather than cooked, at this low temperature. Cool completely. Store in an airtight container.
5 To serve, whip the cream until it holds its shape. Spoon onto the meringue base and arrange the figs, grapes and clementines on top.
---
Preparation time: 30min (meringue), 20min to finish
Cooking time: 2hr
Serves 6-8
Recipe and food styling: Sue Ashworth
Photography: Nathan King