A Modern Day Love Story
---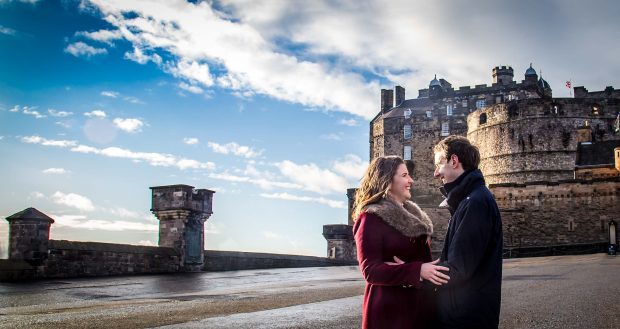 For newly engaged, Kim and Byron, winning our Engagement Shoot competition took them back to where it all began!
When Gavin Hill Photography said they would gift one lucky winner with a beautiful engagement photo shoot, we were super excited. Having seen the stunning photographs from Gavin's previous Wedding photography, we knew this photshoot would look amazing!
We also knew our winning couple would have a wonderful time taking part in the photoshoot, and we were right. Kim and Byron, tell you the full story, in their own words.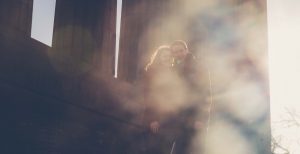 Did you enjoy the photo shoot and working with Gavin?
We really enjoyed working with Gavin. He really put us at ease and made us laugh when we were getting our photos taken. He showed us a couple of the photos on the camera after he took them, and we couldn't believe how good they were. He had a great eye for detail, and seemed to know exactly where we would get a great shot. By the end of the shoot, we seemed to have perfected the 'look' (at the camera), 'turn' (to each other) and 'kiss' moves that are key for engagement shoots!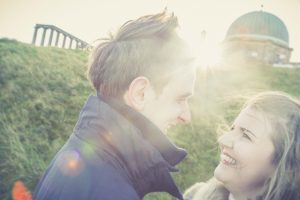 Were you nervous about being in front of the camera?
We were both more worried about how cold it was, but once we got going, we really relaxed and had a nice time.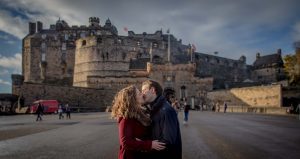 Where did you pick for the shoot? Did it have a special meaning to you?
Calton Hill was  the obvious choice for our shoot! We also visited the Christmas markets, the Royal Mile and the Castle. We love Edinburgh, and it's such a beautiful city – the perfect back drop for our photos.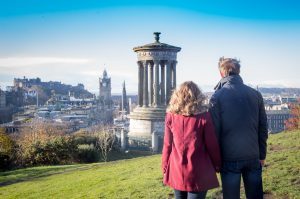 How did you two meet?
We met at work.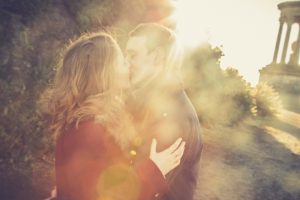 Kim, Did you have any idea Byron was going to propose?
I had absolutely no idea, and it was the biggest surprise!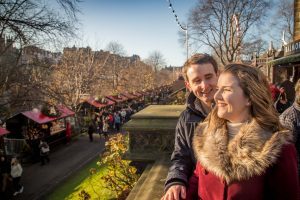 Byron, what did you think beforehand, were you nervous? Did it take preparation?
Byron says he wasn't nervous, but it did take him a bit of preparation. He arranged with my boss for me to have the day off (it was our 4th anniversary) – I had no idea I had the day off, so it was a nice surprise on the morning to discover I didn't have to go to work. We woke up to 3 inches of snow, and Byron admits that this made him a little nervous as he wanted to propose on Calton Hill in Edinburgh. It turned out that there was no snow at all in town! After going to the Black Bull where we had our first date, and for a meal at our favourite restaurant Maison Bleue, Byron proposed on Calton Hill overlooking Leith with a sapphire and diamond engagement ring that his mum and sister went to look at with him. His brother in law also tied photographs of us together on the railings at Calton Hill, overlooking the view of Princes Street and the Edinburgh skyline.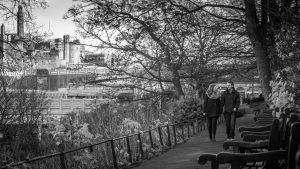 What did you do to celebrate?
After asking the lovely lady at the coffee stand to take our photograph we went for some prosecco! We had more prosecco over the course of the week as we celebrated with family and friends.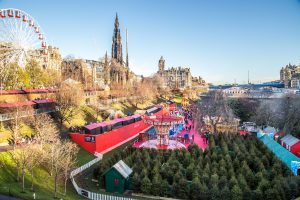 When is the big day?
We don't have a date planned yet, as we just bought our first house in September. We hope to get married in a year or two once we have finished our renovations and settled into our home.
Thank you to Gavin Hill Photography and congratulations again to Kim and Byron.