Get Crafting – Rustic Candle Pots
---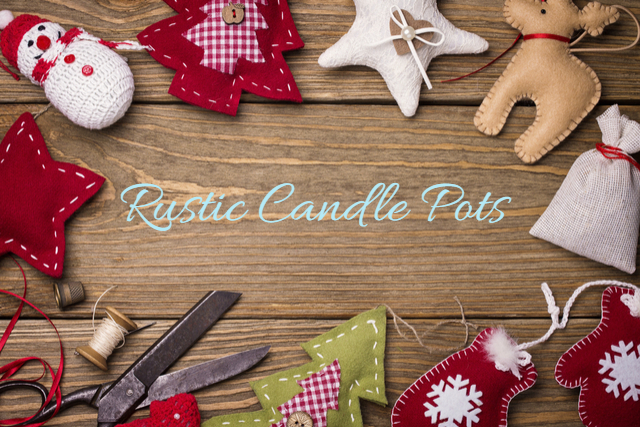 We promised you craft ideas, and craft ideas are what we have! Try these easy to make rustic candle pots…
Making gifts for family and friends is a rewarding experience, and they always appreciate the personal touch.  These rustic candles pots, tick both the shabby chic and hygge boxes, as well as looking pretty. Either give them as gifts, or display around your home for guests to admire.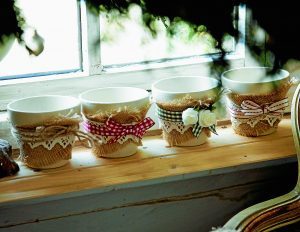 You will need:
A 3in (7.5cm) terracotta plant pot
Cream spray paint
A strip of medium-weight burlap/hessian measuring 2½in x 12in (6.5cm x 30.5cm)
A length of lace measuring 10in (25.5cm)
40in (102cm) string
Double-sided tape
 Method:
1 In a well-ventilated area, spray paint both the outside and inside of the plant pot, and leave to dry.
2 Put a strip of double-sided tape around the middle of the pot and peel off the backing.
3 Fray the edges of your burlap/hessian strip, making a fringe of about ¼in (0.5cm).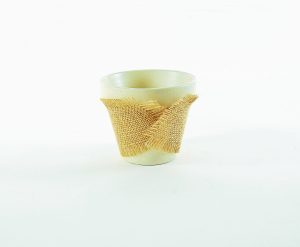 4 Wrap the length of frayed burlap/hessian around the pot.
5 Wrap lace around the pot, on top of the burlap/ hessian, then wrap the string on top of this, tying it in a bow. Add ribbons and flowers if desired.
Liked this? Perhaps you'd like to try making the Star Decorations?