Get Crafting – String Baubles
---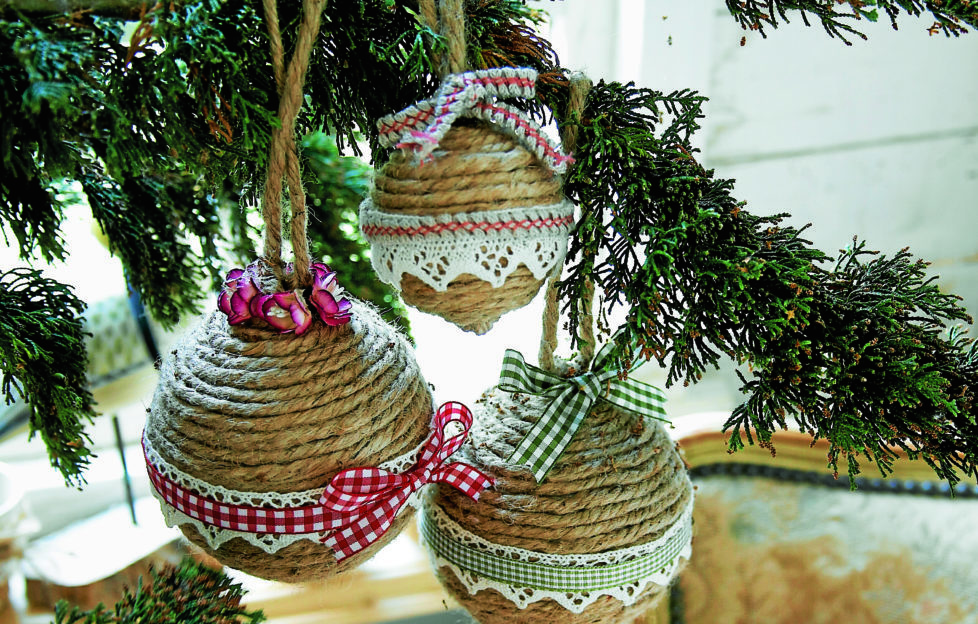 Give your decorations a little bit of rustic charm! Just like the scalloped baubles before them, these String baubles will make any tree look good!
We love rustic and home made decorations here at YBEC, so these string baubles were a hit at the office.
These baubles make great gifts too, think of close friends and relatives who appreciate this look and make some extras to hand out. Wrap in cellophane and tie with ribbon and they instantly look professional, and pretty!
You'll need
Polystyrene balls in various sizes
A large ball of string
Ribbon, lace and paper flowers to decorate
Polystyrene glue
A few long pins
Method
1 Cover the top half of each ball with a drizzle of glue.
2 Pin the end of the string to the top of the ball, and start to wind the string around, being careful not to let any of the polystyrene show through.
3 You may find it easier to let it dry in stages, pinning it as you go.
4 Continue gluing and winding the string until you reach the bottom, then leave the whole piece to dry completely.
5 Remove the pins, and glue a loop of string to the top to hang.
6 Glue a little bow to the top of the bauble, and a strip of lace and ribbon around the middle.
7 Add flowers, beads, string or anything else that takes your fancy!