Essential Christmas Moments
---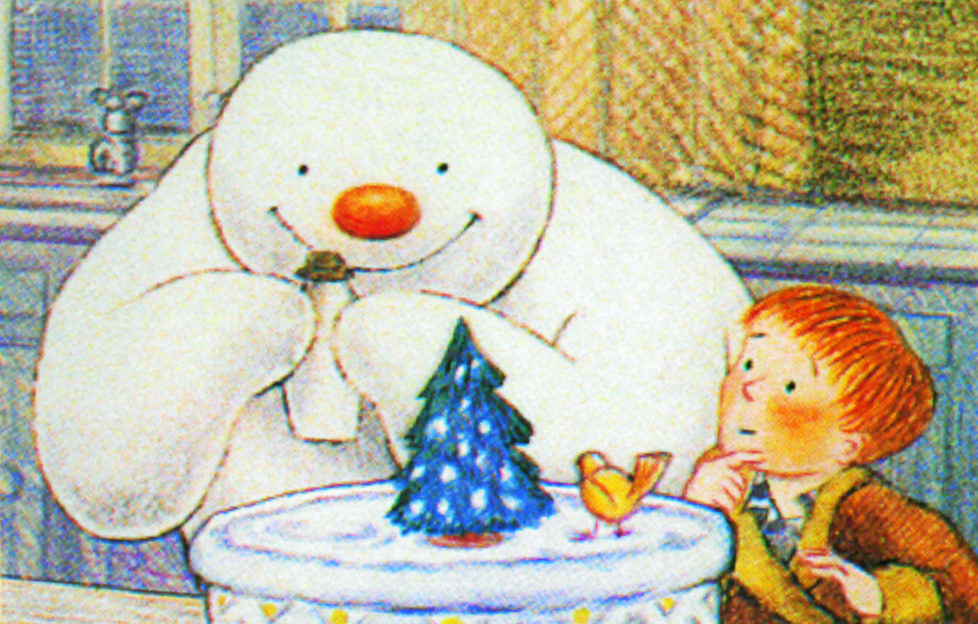 We all have essential Christmas moments. These are top of our list, what is top of yours? 
The Snowman
To an entire generation, Christmas is perhaps best summed up by the now-traditional showing of The Snowman on Christmas Eve. Long before the advent of CGI, this classic animation captured the hearts of both young and old, tapping into our childlike need for magic and adventure. When the Snowman comes to life we get both, to the strains of Walking in the Air by Aled Jones.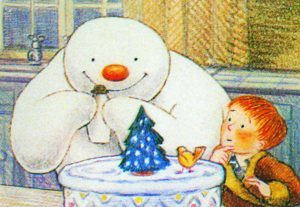 Band Aid
When Bob Geldof and Midge Ure decided to do something about the horrendous famine in Ethiopia in 1984, little did they know they would also be creating a new genre – the charity single. The song Feed The World was festive number 1 and featured all the big stars of the day, from U2 to Paul Young.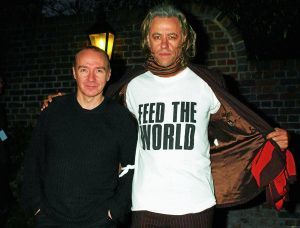 Elf
Will Ferrell is an elf. Except he's more than 6ft tall! This is the premise for a modern classic as Buddy the Elf leaves the North Pole to find his real dad in New York. James Caan is perfectly cast as the grumpy executive who is Buddy's old man, and the classic scenes come one after another.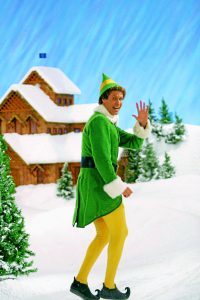 It's A Wonderful Life
If Christmas is a time to appreciate what we have, then this feelgood 1946 movie encapsulates the season perfectly. Jimmy Stewart stars as frustrated everyman George, who is contemplating suicide on Christmas Eve. When he wishes he was never born, an angel is sent to Earth to make his wish come true, and George gets to see how he has touched many lives over the years.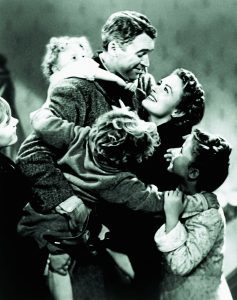 Miracle on 34th Street
Is Santa real? This movie explores the whole debate in depth! It's the storyofKris Kringle, aFather Christmas at Macy's in New York, who may or may not be the real thing. Remade in 1994, with Sir Richard Attenborough perfectly-cast as Kris, the story has crossed generations and is loved by all.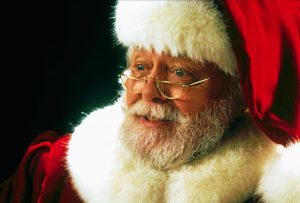 Slade
The battle for Christmas No 1 is a staple of the pop charts. While quality has been mixed, one song that hit the spot was Slade's Mer ry Christmas Everyone. Its rallying cry of "It's Christmas!" has spawned a thousand imitations, while the snow-filled video –actually filmed in summer! – has been watched by millions.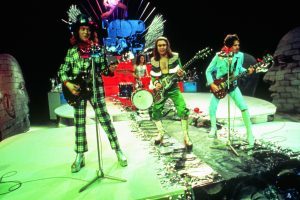 Eric & Ernie
During the 70s, the much loved comedy duo of Morecambe and Wise were as synonymous with Christmas as turkey and presents and Christmas day just wouldn't have been the same without them. All of their numerous festive specials are classics and could have made this list, but in 1977 the pair reached 28 million viewers (take that Netflix etc!) with some of their most hilarious sketches, featuring the likes of Elton John and Vanessa Redgrave.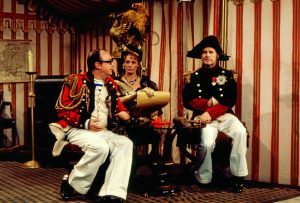 The Muppets Christmas Carol
The works of Charles Dickens have been immortalised on screen many, many times over the decades, but this version of his classic Christmas story tops them all. Clearly it's all down to the megastar cast (Miss Piggy insisted we include that line) as well as a consistently hilarious script. That said, it's not just The Muppets who are the stars of the show. Michael Caine's ultimately heart-warming take on Ebenezer Scrooge actually stole the thunder from Kermit and Miss Piggy –no mean feat!