Gin & Tonic Cupcakes
---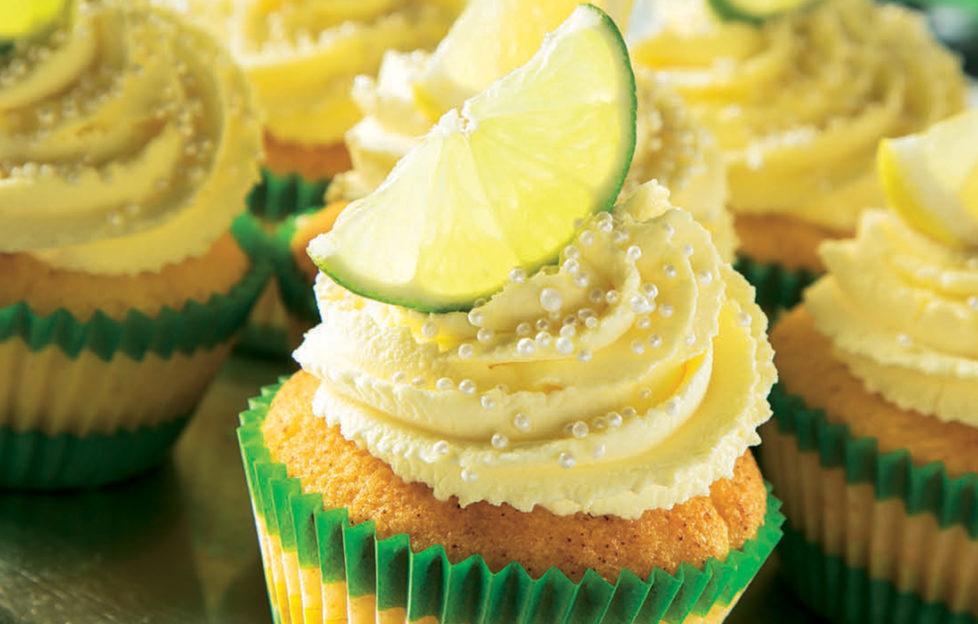 Your festive guests will love these boozy cupcakes, flavoured with the drink of the moment, gin and tonic…
Serves: 8
Preparation time: 10min, plus cooling
Cooking time: 22min
Ingredients:
100g baking margarine, softened
100g caster sugar
2 medium size eggs
1tsp natural lemon extract
125g self-raising flour
1tbsp canned Gin & Tonic
Topping:
200ml double cream
4tsp icing sugar
6tbsp canned Gin & Tonic
Pearly 100s and 1000s and lemon wedges, to decorate
To make:
Preheat the oven to 190°C, Fan oven 170°C, Gas Mark 5. Line 8 muffin tins with cupcake or muffin cases. Put the margarine, sugar, eggs and lemon extract in a bowl. Sift the flour on top.
Using an electric whisk, gently whisk together then beat at high speed for a few secs until well blended. Spoon into the cases, smooth the tops and bake for 20-22min, until risen and firm to the touch. Leave in the tins. Skewer each hot cake and carefully spoon 1tbsp of canned Gin & Tonic over each. Leave to cool in the tins then transfer to a serving plate.
Softly whip double cream and sieve icing sugar on top. Gently fold in along with 6tbsp canned Gin & Tonic.
Pipe a large swirl on top of each cake and decorate with a pearly 100s and 1000s and a lemon wedge.
Recipes & Styling: Kathryn Hawkins
Photography: Lighthouse Photography