Avoid Kitchen Chaos This Christmas
---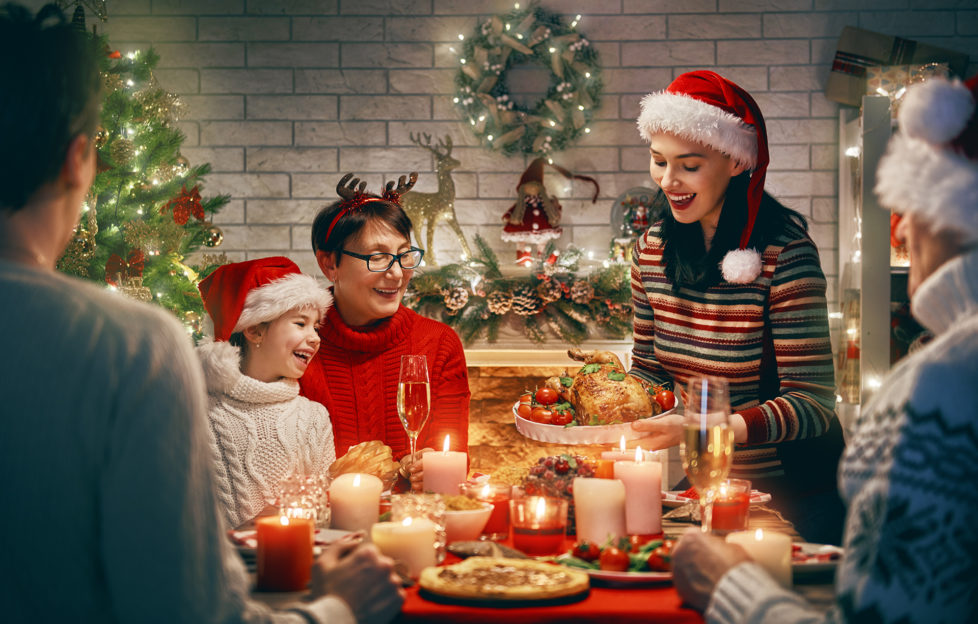 Pic: Istockphoto
Plan ahead and save yourself some time and hassle on Christmas Day. With these top tips you'll be able to spend less time in the kitchen and more time with your nearest and dearest this festive period
We all know that Christmas is the most wonderful time of the year, with food, family, and the festivities of the day to look forward to. And, what better way to get everybody in the festive spirit than with a hearty Christmas dinner? This meal is the highlight of the day for many, and while everyone has their own traditions and recipes, it's no secret that we could all use some help when it comes to cooking it in a busy family kitchen.
To help you cope with everything from the food shop to the cooking on December 25th, we're sharing our top tips for ensuring your Christmas dinner goes smoothly.
Do the food shop well in advance
Christmas is a time for your nearest and dearest to get together and celebrate the day. If you're planning to host your immediate and extended family, this can mean shopping for many hungry mouths. Supermarkets expect a rush in the weeks leading up to Christmas, so will be stocked up on roast dinner staples such as meat joints, vegetables, and gravy for you to shop well in advance. Buy everything you can for the big day in advance, so you only need to pick up the extras in the lead up to Christmas.
When selecting fresh vegetables, you'll need to pay attention to the dates to ensure they'll still be at optimum freshness. In general, we'd recommend buying your greens no more than four days in advance of Christmas, but if you find yourself stockpiling on your weekly food shop, you should cut them up and freeze them ahead of the day. When it comes to buying the meat, try to wait until the 23rd, or make a reservation with your local butcher so all you'll need is a quick pick-up a day or two before Christmas.
Plan your cooking time
Before the day comes around, plan out your cooking time so you can ensure Christmas morning is as stress-free as possible. This could involve deciding what order you'll do things in, considering how long each element will take to cook, and estimating start and finish times for the whole meal with timings of when to add the different dishes to the oven or hob. Write it all down so you don't have to think about it on the day.
We asked Jane Rylands, from the kitchen appliance manufacturer Belling, for her top tips for preparing the Christmas dinner.
"Before Christmas Day comes, it'll be a good idea to look at the cooking instructions for each component of your Christmas meal. If there are any elements that can be cooked at the same temperature, put them in your oven together. People tend to roast vegetables and potatoes in the same tray as the meat joint, which can be an extra-flavoursome and time-saving tactic.
There can be so much to cook so, if your oven doesn't have the capacity for it all, you could look at some alternative methods. You can cook your potatoes or vegetables on the hob if you need to make space for your Yorkshire puddings, so make sure you're prioritising the things that can't be cooked in any other way.
Organise your kitchen logically
The weekend before Christmas, take some time to give your kitchen a spring clean. This can include de-cluttering your cupboards, drawers and fridge to make room for your Christmas supermarket haul. You should also clear your kitchen table and give everything a thorough wipe down ahead of the festive meal prep.
Plan where you'll have different preparation stations, as doing everything in one place can cause chaos and a lot of cross-contamination, too. Instead, you should think about which things need to be prepared separately — for example, any raw meat should be handled well away from everything else to reduce the chance and spread of any illnesses like Salmonella. You should also make sure all of the tools and kitchen equipment you'll need are in easy reach of these food prep stations: you might want a stack of oven trays next to the surface you're going to be preparing your vegetables and potatoes on, while you'll want some wooden spoons and a ladle next to your hob.
And remember the most important fact – your friends and family have come to see you and spend time in your company. They'll be happy to help, and if something goes wrong with the meal, laugh it off – there'll be plenty of food to go round!