Stilton, Port and Walnut Pâté
---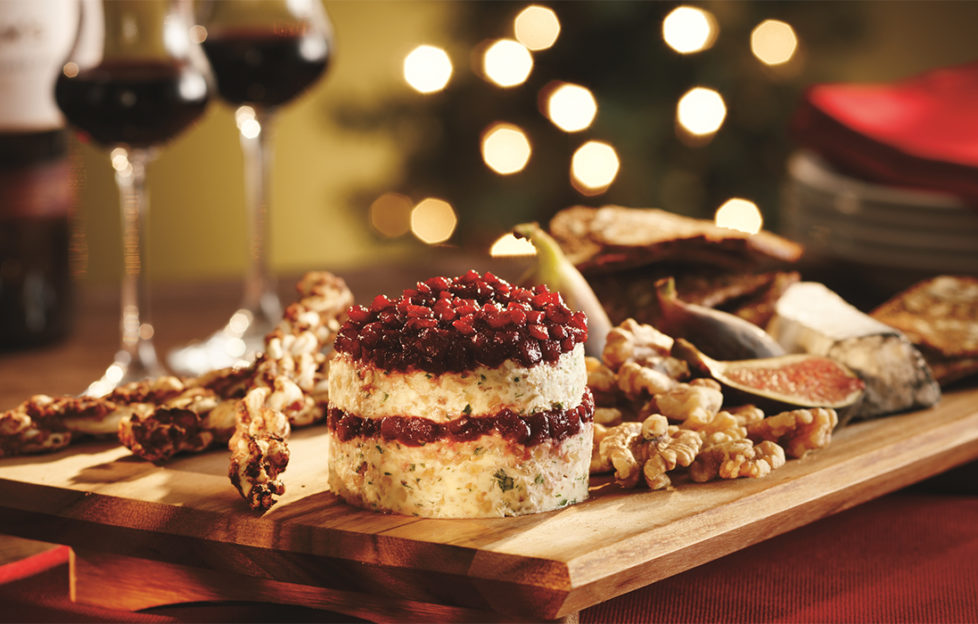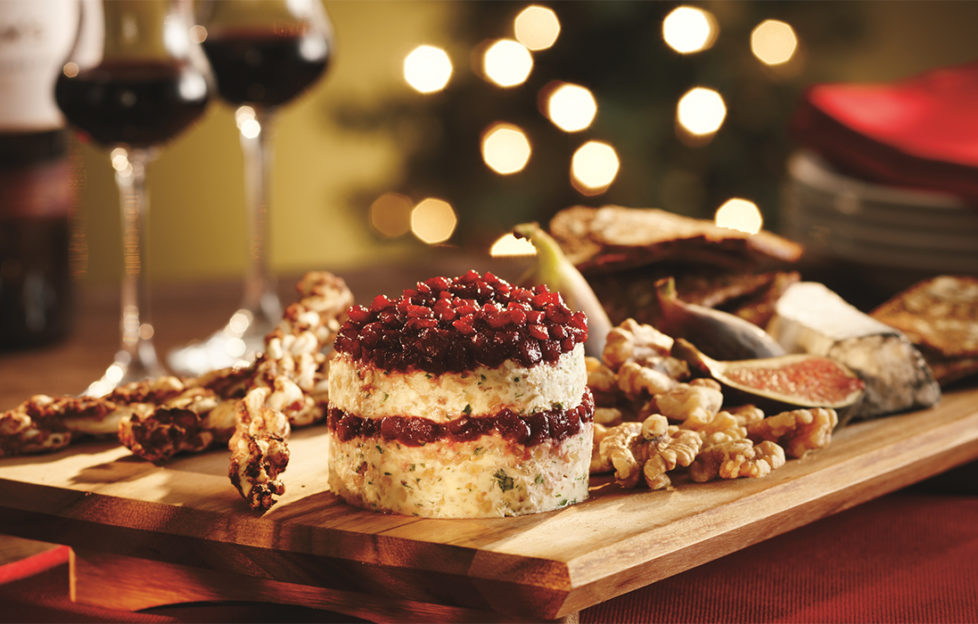 Start your Christmas meal in style with this vegetarian pâté – or add it to your cheeseboard at the end of the meal. Either way, it will go down a treat with your guests.
Makes: one large round pâté, use smaller ramekins for individual portions
Preparation time: 20-25min, plus 1hr for chilling

Ingredients:
1 small pear, diced
80ml port
80ml water
1tbsp sugar
40g stilton, crumbled
2tbsp cream cheese
1tbsp butter, softened
2tsp minced parsley
2tbsp lemon juice
40g California walnuts, toasted and finely chopped
To make:
Heat a small frying pan over a medium-high heat then add the pear, port, water and sugar.
Bring to a simmer and reduce to a medium heat for around 10min, then increase the heat for around 5min to reduce the juices to a syrup. Remove from heat and set aside to cool.
Place the stilton, cream cheese, butter, parsley and lemon juice into a large bowl and mix until well combined, then add the toasted walnuts.
Line a large ramekin with cling film and fill with half of the stilton walnut mixture, then layer with half of the poached diced pear. Repeat with the remaining stilton walnut mix and top with the remaining poached pear mixture.
Cover with cling film and refrigerate for at least an hour before serving. Serve with crackers, fresh baguette, and grapes – or add it to your cheeseboard!
Tip: Make in advance and refrigerate until needed.
Recipes & Styling: California Walnuts