Christmas Gifts For Book Lovers
---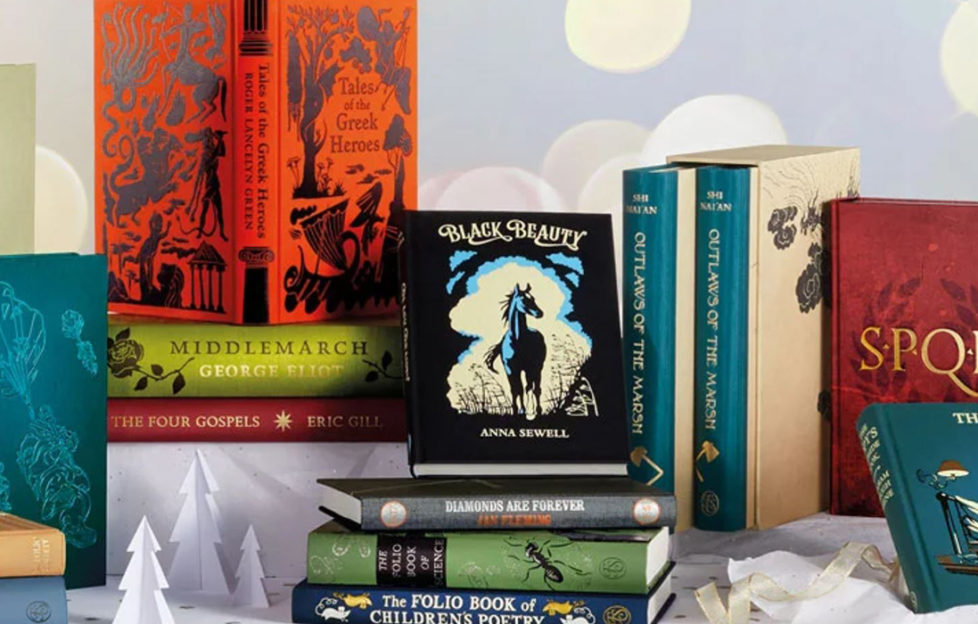 Looking for something special for your favourite book lover? Look no further than these carefully crafted works of classic fiction…
As featured in the luxury pages of Your Best Ever Christmas magazine, these beautifully illustrated books available from The Folio Society really are the perfect gift for Christmas!
Our top three picks:
For Children (or your inner child)
The Little Prince by Antoine de Saint-Exupéry
Restored edition includes exclusive new Commentary book with original sketches 
Using a painstaking production process, The Folio Society used a 1943 edition to restore each image of Antoine de Saint-Exupéry's The Little Prince to its vibrant, original colouring.
First published in 1943, and since translated into 270 languages and 26 different alphabets, few books have touched the world like this modern fable. In its first The Folio Society edition, this definitive two-volume set includes a new introduction by his biographer and Pulitzer Prize-winning author Stacy Schiff, as well as restored versions of Saint-Exupéry's unforgettable illustrations, as inseparable from the story as the words themselves.
As a nod to the book's origins, the illustrations retain their original French captions. The binding on the main volume is a striking yellow with the unmistakable image of the prince staring out at the stars, while the commentary volume is bound in blue in a rippling design by celebrated designer Paul Bonet, used on an early French edition of the work.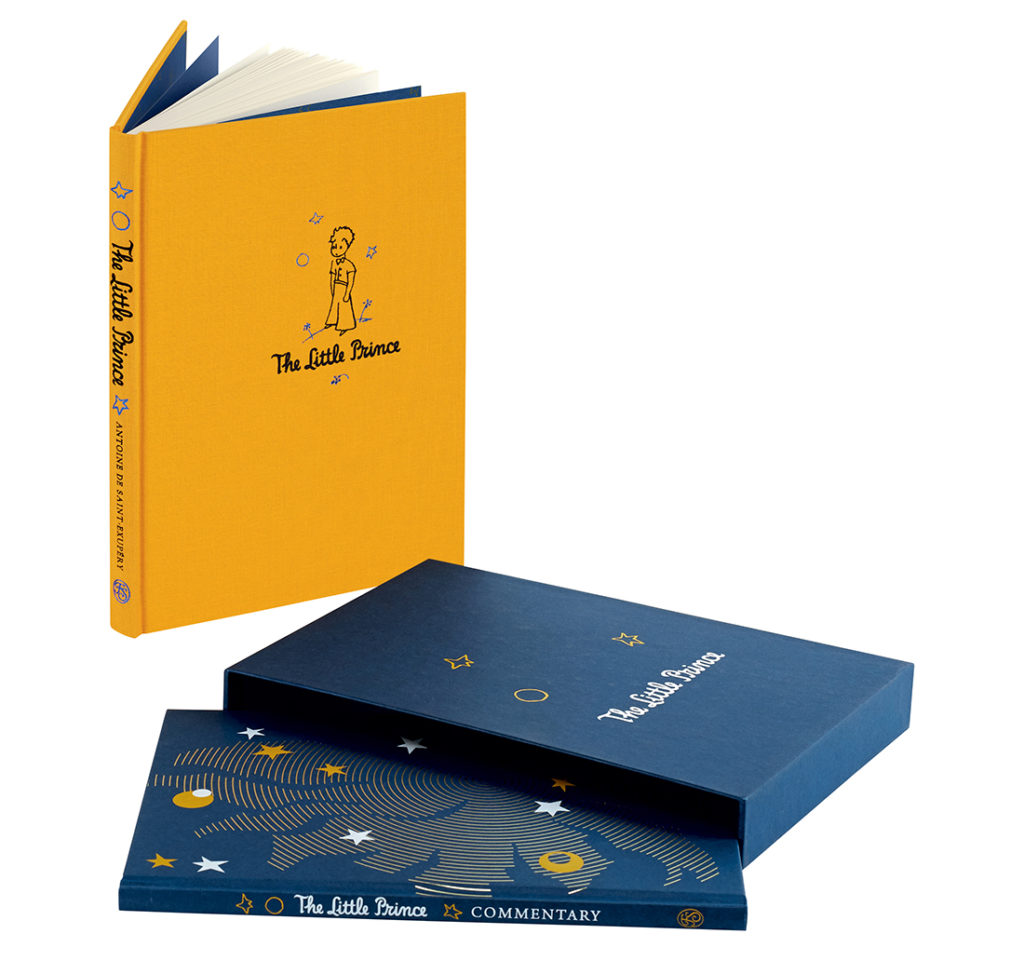 For Crime Lovers
Sherlock Adventures by Arthur Conan Doyle
The Game is Afoot in this new collection of Sherlock Adventures
In this new collection from The Folio Society, the brilliant detective shows off his incredible powers of deduction in ten perennially popular cases chosen from The Adventures of Sherlock Holmes and The Memoirs of Sherlock Holmes.
Holmes has become the most lauded sleuth in literature, his capricious character kept on a level by his unflappable assistant, Dr Watson. Together, the pair investigate the insalubrious environs of Victorian London to solve a string of complex crimes. We begin with A Scandal in Bohemia – the only Sherlock Holmes story to feature his female adversary Irene Adler – and reach a thrilling finale that features a duel with his nemesis Professor Moriarty in The Final Problem. In between, Holmes must foil a bank heist in The Red Headed League, locate a missing race horse in Silver Blaze, and deduce how a man died in a locked room with just his innocent wife present in The Crooked Man.
In his introduction, Dirda says about the ten stories included in this collection, "Whenever or wherever you begin one of them, a deep contentment quickly follows, as if you were settling into a soft easy chair, near a blazing fire, with something warming to drink close at hand."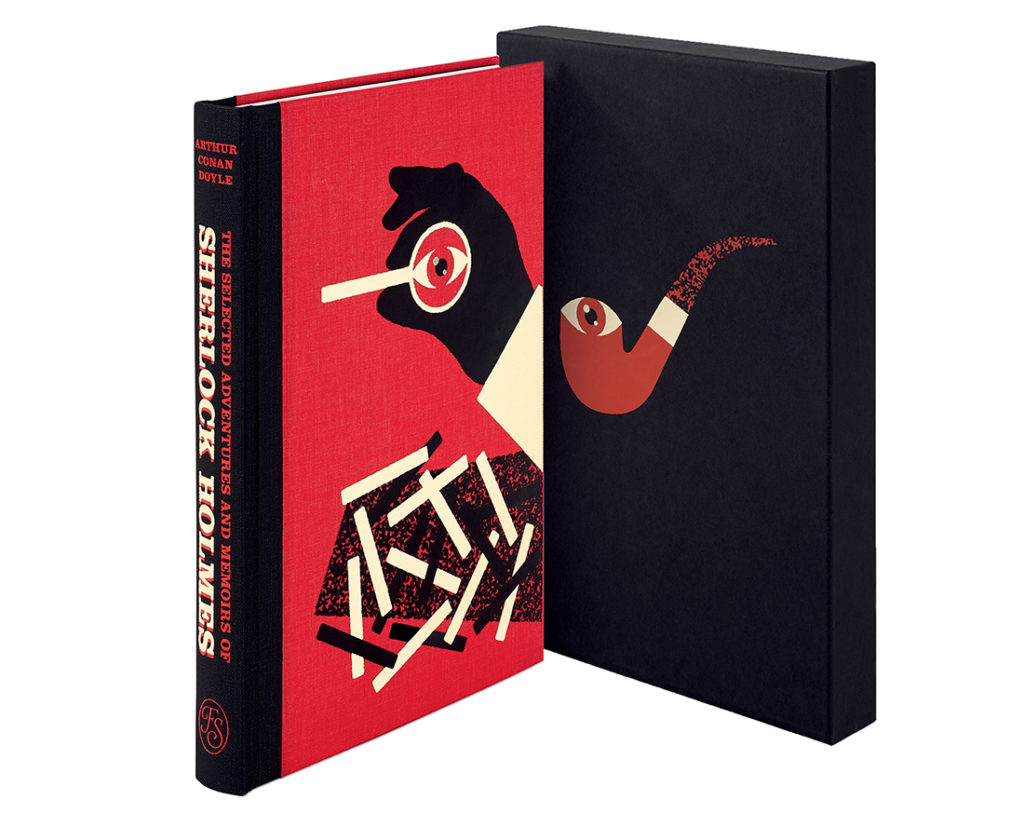 For Classics Collectors
Of Mice and Men by John Steinbeck
Illustrator James Albon teams with The Folio Society on an American classic which soon became a global must-read. 
Published by The Folio Society for the first time, Of Mice and Men is John Steinbeck's electrifying tale of injustice and shattered dreams, set during the Great Depression.
Migrant labourers George and Lennie are dropped miles from their new workplace by a bus driver who deems them unworthy of an unscheduled stop. George is slight and savvy; Lennie a hulking simpleton and the pair has formed an unlikely friendship. They wander state to state, working on ranches and sleeping rough between jobs, until Lennie's childlike naivety inevitably lands him in trouble and they must once again move on.
Award-winning illustrator James Albon was so moved by the book he created the poignant image of Lennie sleeping, here used as a wraparound image on the slipcase, as a personal project. On being awarded the commission he has created a new series of striking colour linocuts, including two double-page spreads, as well as six black and white integrated images.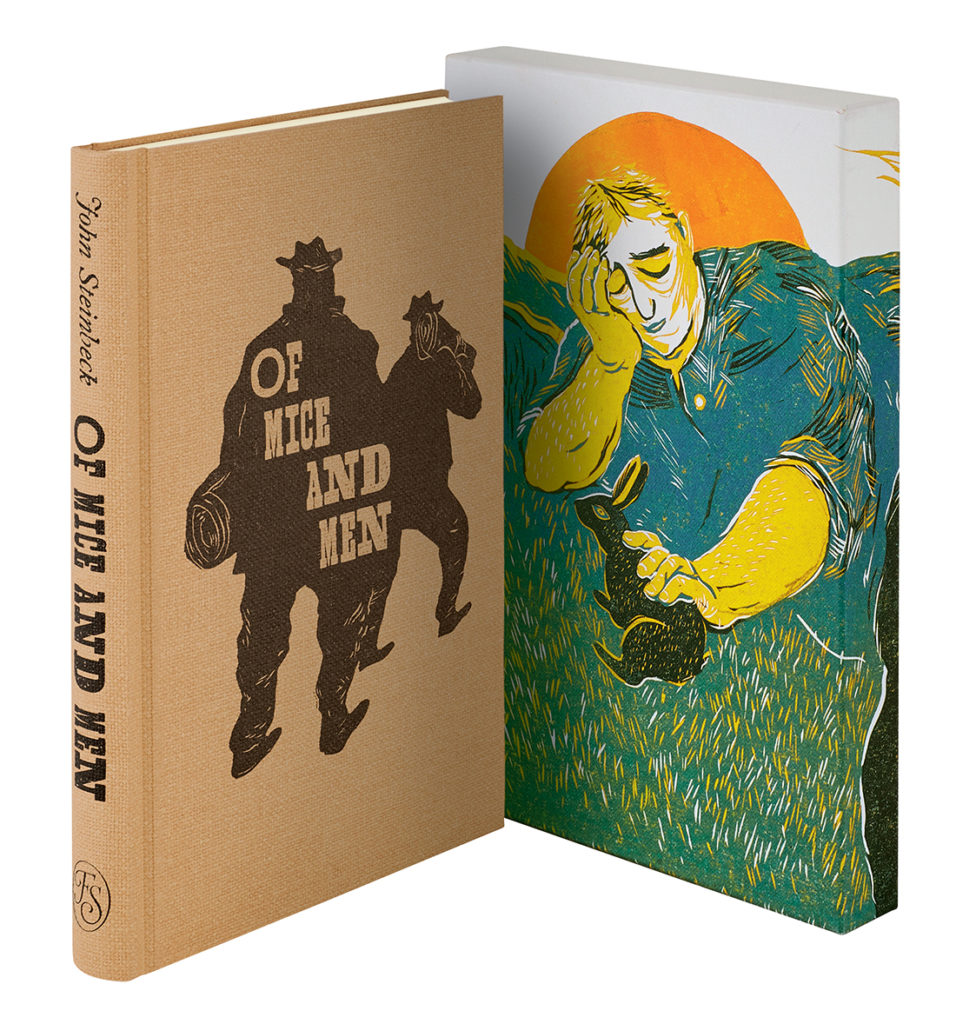 Visit The Folio Society for their full range and more information.