What's Your Favourite Christmas Song?
---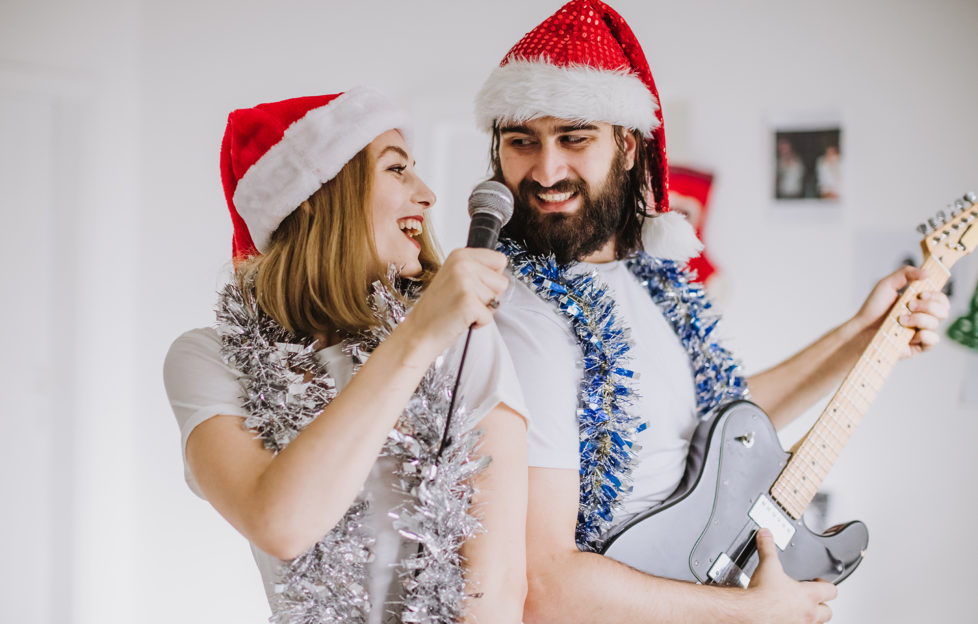 Pic: iStockphoto
Fairytale of New York has been crowned the greatest Christmas tune of all time by music lovers. The Pogues hit featuring Kirsty MacColl ranked above Mariah Carey's All I Want For Christmas Is You and Wham's Last Christmas. It also managed to top Band Aid's Do they Know It's Christmas, which took fourth spot.
Research commissioned to coincide with the Magic Radio '12 songs of Christmas' list found that for nearly half of Brits, Christmas music is most likely to put them in a festive mood. A quarter of adults felt seeing Christmas decorations go up helped aid festive cheer, while Christmas shopping came in at third place with 18 per cent. A Magic Radio spokesperson said "When it comes to putting people in the Christmas spirit, music is king.
"And it's no wonder that more people are turning to music to bring them festive cheer – it's the ultimate escapism in another year of uncertain times and bad news.
"With Christmas bringing loved ones together, there's no better time to put music on and relax into that Christmassy feeling."
The festive period was selected in the poll as the most anticipated time of the year, with 69 per cent of adults most looking forward to Christmas over New Year and Summer bank holidays. Spending time with loved ones was also deemed the most important part of Christmas for 60 per cent of adults, whilst the Christmas Party comes bottom of the list, with just two per cent of adults looking forward to the annual do.
Magic Radio announced plans earlier this week to switch their playlist to 100 per cent Christmas with non-stop Christmas songs all the way up to Boxing Day.
The '12 Songs of Christmas' as selected by Magic Radio listeners are:
1              Fairytale of New York – Pogues and Kirsty Maccoll
2              All I Want For Christmas Is You – Mariah Carey
3              Last Christmas – Wham!
4              Do They Know It's Christmas? – Band Aid
5              Driving Home For Christmas – Chris Rea
6              Happy Xmas (War is Over) – John Lennon and Yoko Ono
7              Step Into Christmas – Elton John
8              Wonderful Christmastime – Paul McCartney
9              Merry Xmas Everybody – Slade
10           I Wish It Could Be Christmas Everyday – Wizzard
11           Stay Another Day – East 17
12           Merry Christmas Everyone – Shakin' Stevens