6 Festive Foliage Styling Ideas
---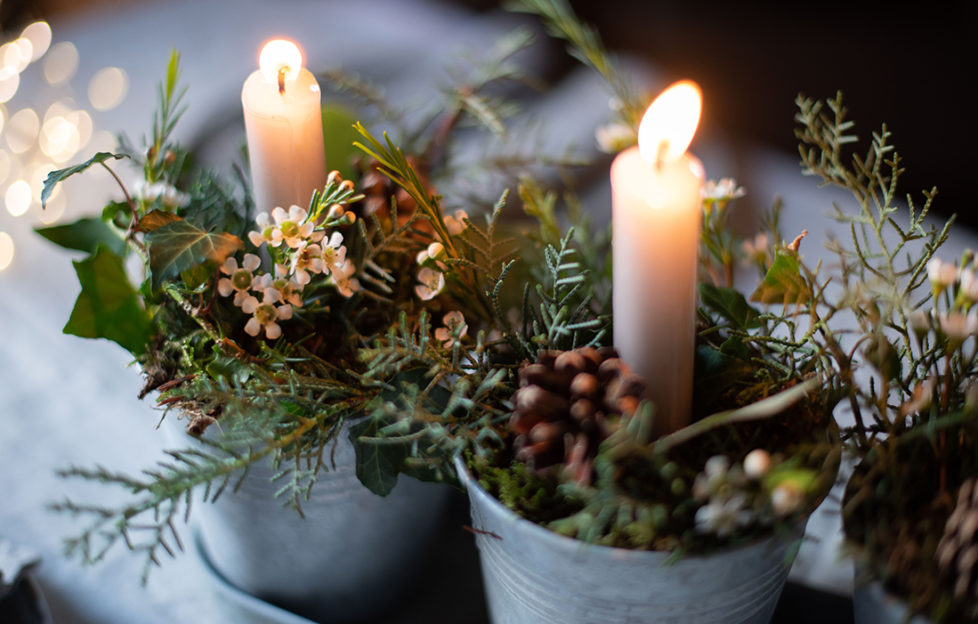 Bring the outdoors in this Christmas with these simply ideas…
Acclaimed stylist and author Selina Lake has teamed up with Dobbies, one of the UK's largest garden centre stores, to put together these simple festive foliage styling ideas for a naturally beautiful Christmas.
Selina says:
Christmas just wouldn't be the same without an abundance of greenery and foliage to fill homes with the fresh scent of winter florals. One of my favourite ways to decorate is using plants and flowers from our very own garden. Starting with a cold brisk morning outside gathering cuttings, foliage can be given a new lease of life to create a naturally gorgeous look in any room.
Get set for a very merry green Christmas this December with these tips from Selina…
1 Festive Hanging Basket
Give your hanging basket a festive twist by planting red berries, white hellebores and trailing ivy together. Add extra sprigs of festive foliage to fill any gaps. Plants and hanging baskets all available from Dobbies.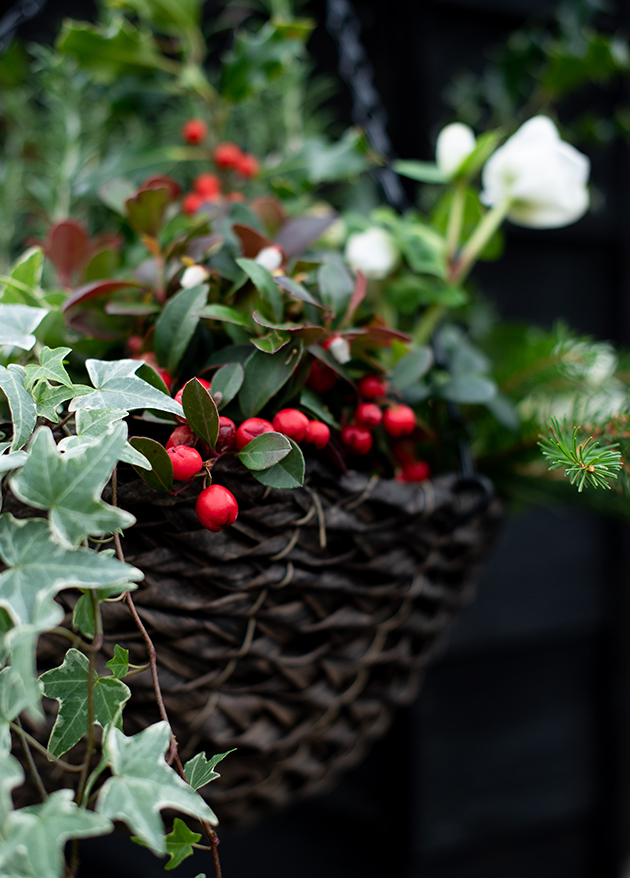 2 Candle Centrepiece
Turn this galvanised metal three pot planter into a festive table centrepiece. Fill each pot with potting compost and insert a dinner candle into the centre of each. Then add small sprigs of foliage around the candle. I used white wax flowers, eucalyptus, ivy and added small pine cones. Fill any gaps with moss.
Dobbies top tip: For safety, be careful none of the foliage comes into contact with the flames. Once the candles are lit, never leave them unattended.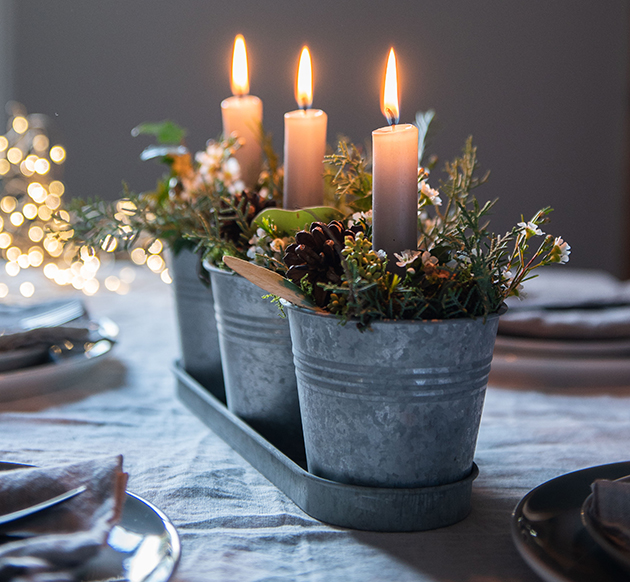 3 Mini Christmas Trees
Mini pine trees make a decorative display when grouped together, wrapped in craft paper and tied together with string. Plants and string from Dobbies.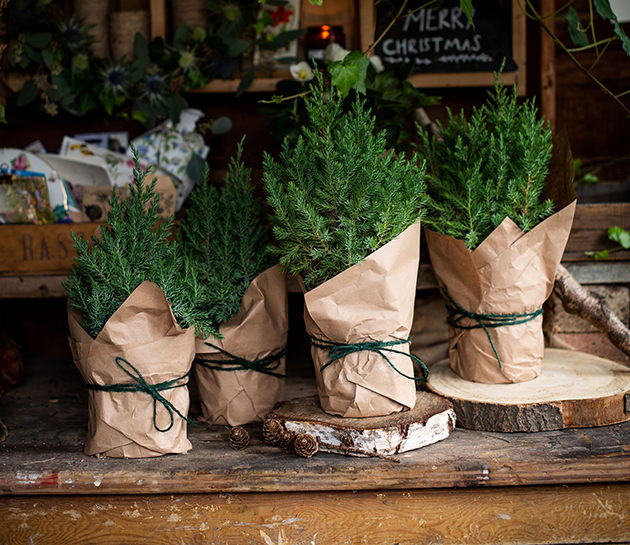 4 Botanical Gift Wrap
How about decorating gifts with sprigs of greenery, berries and cones gathered from your garden? Simply wrap gifts in simple craft paper or brown paper, then tie boxes up with black velvet ribbon. Collect botanicals and foliage from your garden and finish the boxes by weaving stalks between the ribbon.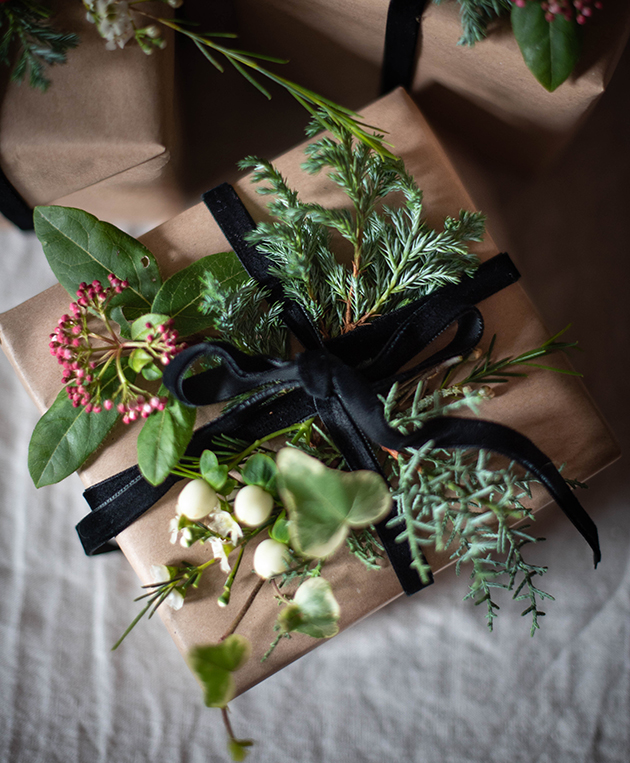 5 Decorative Dining Chairs
Give your dining space a festive botanical feel by decorating the backs of each chair with a bough of foliage. Tie the cuttings together then onto the chair using string or ribbon and add a handmade message.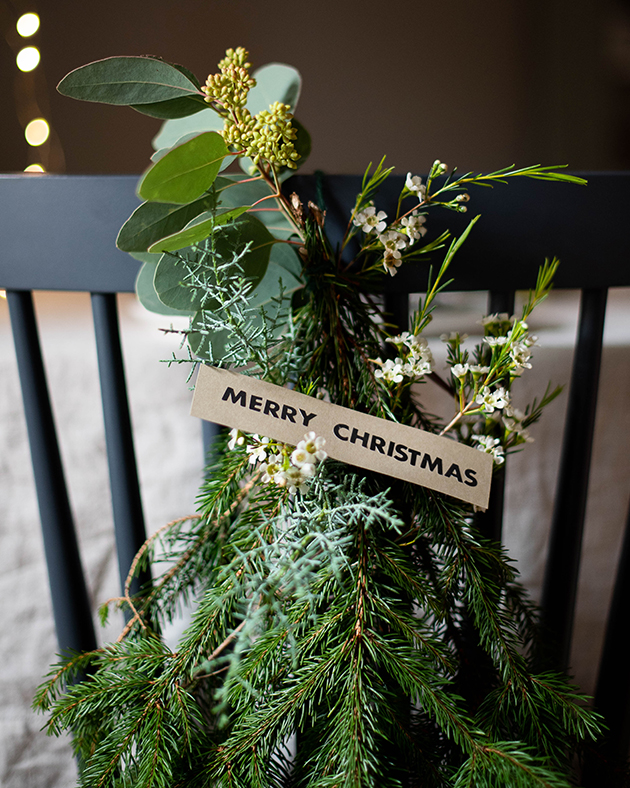 6 Rosemary Serving Wreath
Wow your guests with festive nibbles served up beautifully. Use rosemary sprigs to make a wreath base on a serving plate and arrange small stuffed peppers and olives on top. The amazing fragrance of freshly cut rosemary will also add a wonderful aroma to your home.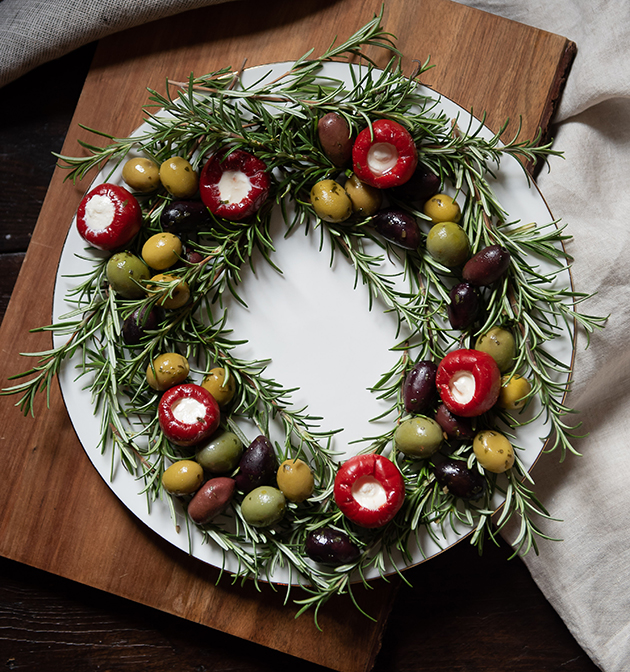 For more ideas and inspiration, find your nearest Dobbies store or browse the online range at Dobbies.com.