Homemade Pompom Bauble
---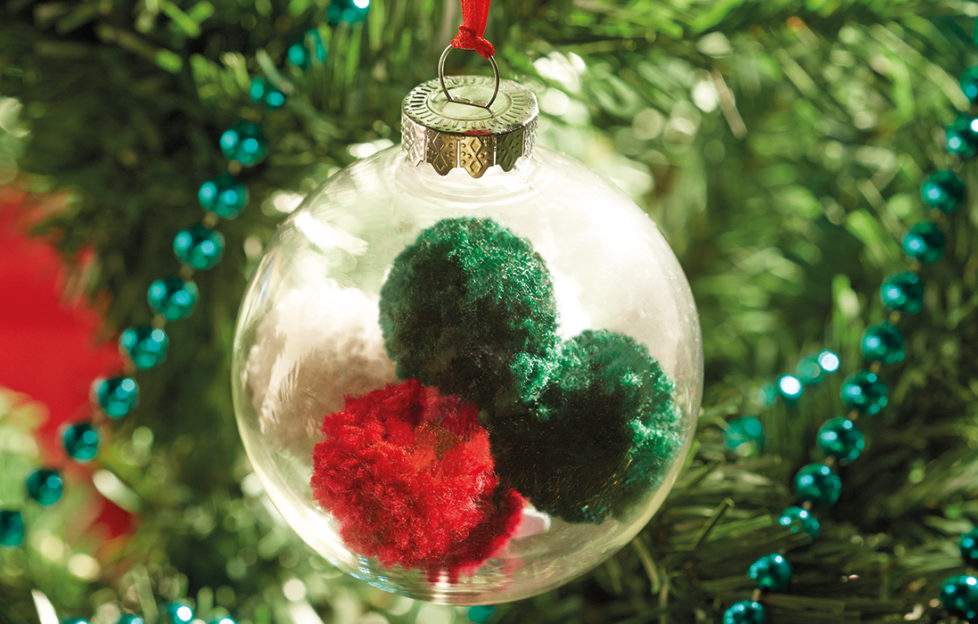 This decoration is really on trend and you can make the pompoms any colour to co-ordinate with your tree and decor.
You will need:
Small amounts of red, white and green yarn (or colours of your choice)
Scrap of red satin ribbon, 3mm (1/8in) wide
Glass bauble of the desired size (I used one with a 90mm (3 ½in) diameter)
Size 25mm (1in) pompom maker
Egg cup
Pen
To make: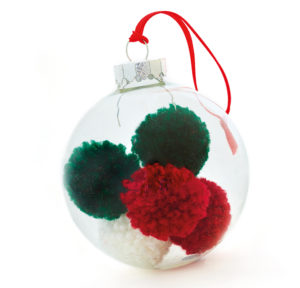 Remove the bauble top and place to one side. Sit the glass bauble on the egg cup to stop it from rolling away.
Make up two pompoms in each colour of yarn, so you have six in total. Trim each pompom into a neat ball.
Once you are happy that all six pompoms are of equal size and shaped carefully, insert them into the glass bauble. Use the top of a pen rather than your finger – glass baubles can break easily. A little pressure should be enough to push them through the neck of the bauble. Never use a metal instrument, as this may crack the glass.
To finish, carefully replace the bauble top and add some red ribbon to allow it to hang. Trim to the desired length and secure with a knot.
Try out different ideas for your bauble, such as using tinsel yarn, or experimenting with colours. You could add more pompoms, or even stick rhinestones or glitter on to them.
This project was taken from: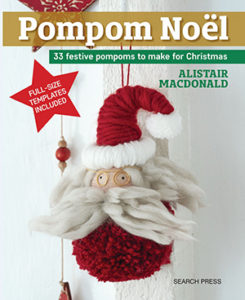 Pompom Noël by Alistair Macdonald
ISBN: 9781782217060
RRP Price: £8.99
Publisher: Search Press, available from www.searchpress.com