Doves Farm Date & Walnut Cake
---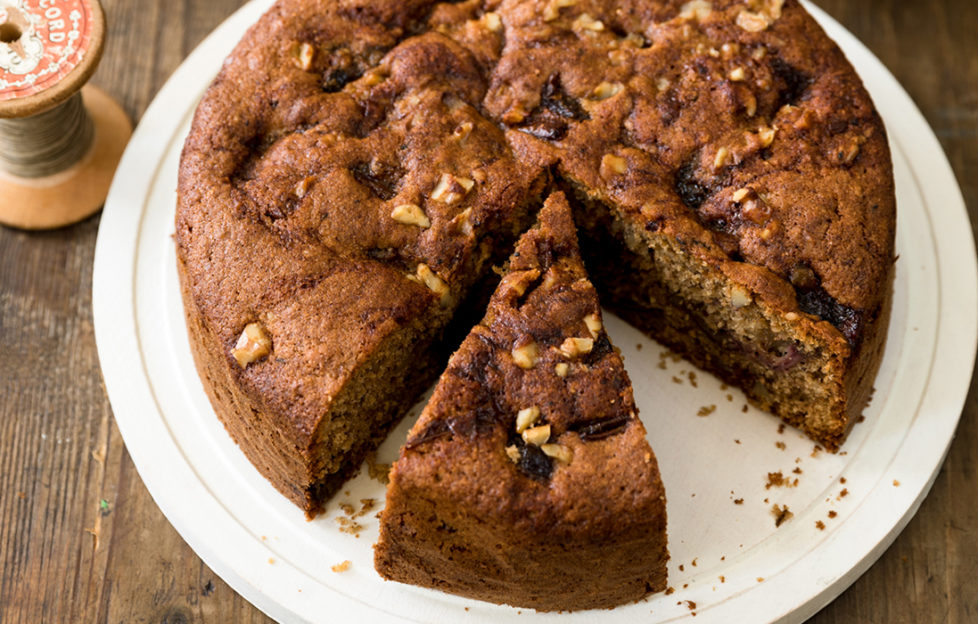 Sweet and comforting Date and Walnut Cake is one of the nation's favourite recipes, and just perfect for wintry weather.
This delicious version from Dove's Farm is simple to make, free from soya and dairy, and can easily be made gluten-free too by using Doves Farm's gluten-free self-raising flour.
Serves: 8-12
Preparation time: 20min
Cooking time: 55-60min
Equipment: 20cm round deep, loose-bottom cake tin, parchment lined
Ingredients:
200g stoned dates
150ml water
½tsp bicarbonate of soda
3 eggs
100g brown sugar
100g sunflower oil
200g self-raising flour
50g chopped walnuts
Icing sugar
To Make:
Line a 20cm round, deep, loose-bottom cake tin with parchment paper.  Preheat the oven to 180°C, Fan 160°C, Gas 4.
Put the dates and water into a saucepan and bring slowly to the boil.
Remove from the heat, stir in the bicarbonate of soda and leave to cool.
Break eggs into a mixing bowl, add the sugar and beat together until light and airy.
Mix in the oil, followed by the self-raising flour. Stir in the date mixture and walnuts.
Tip the mixture into your prepared cake tin and smooth the top.
Bake for 55-60min.
Allow to cool in the tin for 20min before turning out onto a wire rack.
Sieve a little icing sugar over the fully cooled date and walnut cake before serving.