Make Beautiful Scandi Style Decorations
---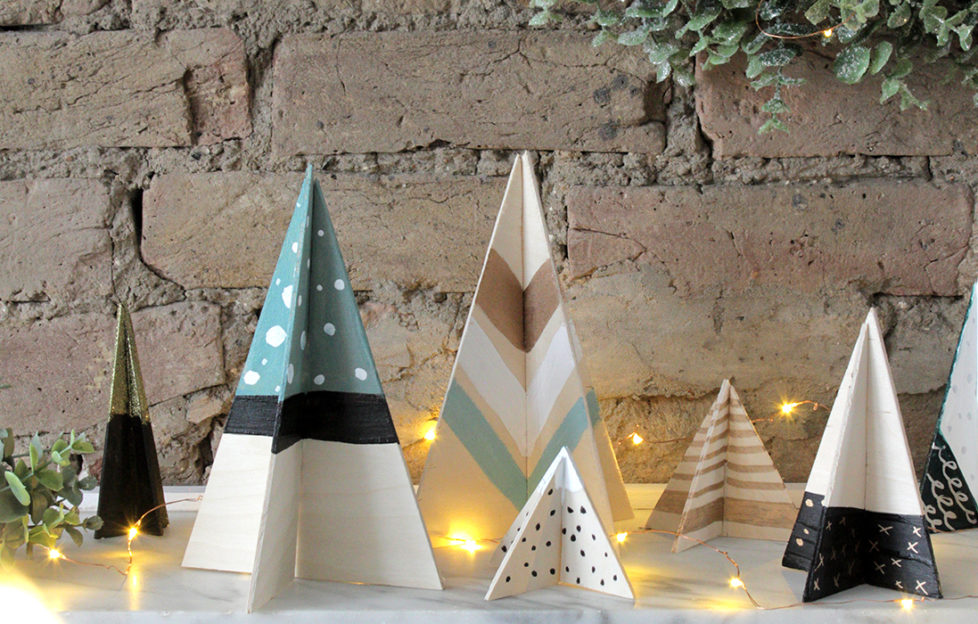 Deck the halls with very crafty Christmas decor from Rust-Oleum.
The possibilities are endless. Whether you're updating baubles, creating pretty, re-usable wreaths or crafting homemade ornaments, DIY decorations are sure to fill your home with cheer.
In this make, Hester from Hester's Handmade Home shows you just how easy it is to create beautiful Scandi Christmas trees using Rust-Oleum's range of craft-friendly paints.
WHAT YOU WILL NEED: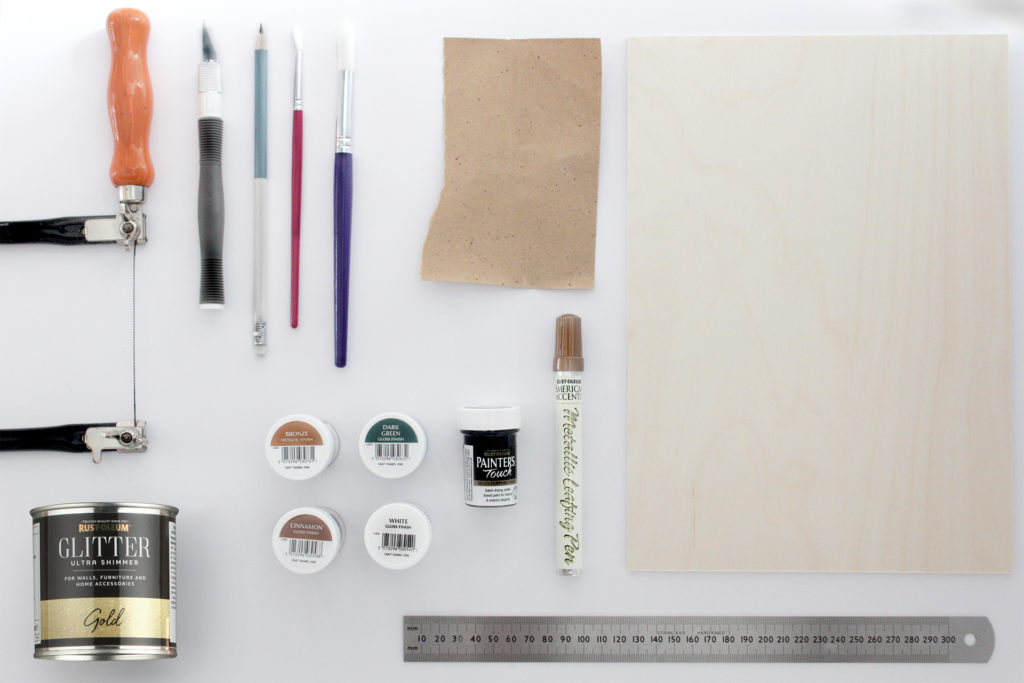 Rust-Oleum Painter's Touch (20ml)
Rust-Oleum Glitter Ultra Shimmer
Rust-Oleum Metallic Leafing Pen
Balsa wood or thin plywood (we used A4 sheets of 3mm thickness)
Craft knife or fine saw
Fine grit sand paper
Ruler
Pencil
Paint brushes
STEP 1

On your sheet of wood draw two triangles, ensuring they are the same size.
Saw or cut the triangles out of the wood. Hester used a saw to cut her 3mm thick balsa wood but you could cut thinner plywood with a ruler and craft knife.
Make as many shapes as you want! Hester made all different sizes, some narrow and tall, some small and wide.
STEP 2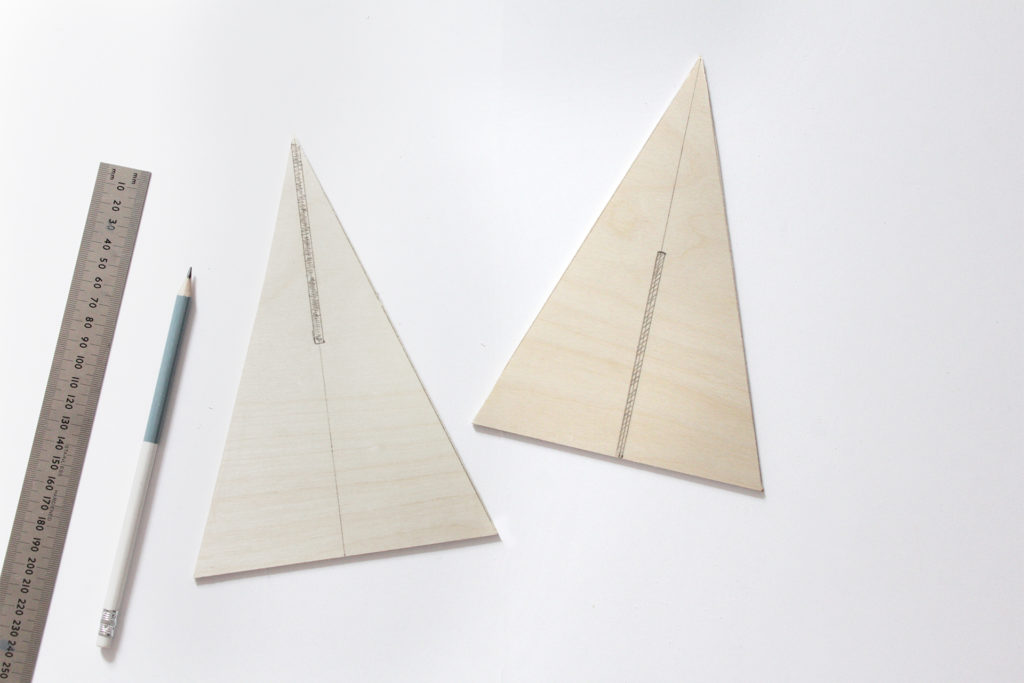 You now need to make the slots to put the tree together, so draw a line down the middle of your triangle.
Make a mark right in the centre of this line – so for example on Hester's shapes that are 21cm high, her mark is 10.5 cm high.
Saw or cut out the slots and sand all edges smooth.
STEP 3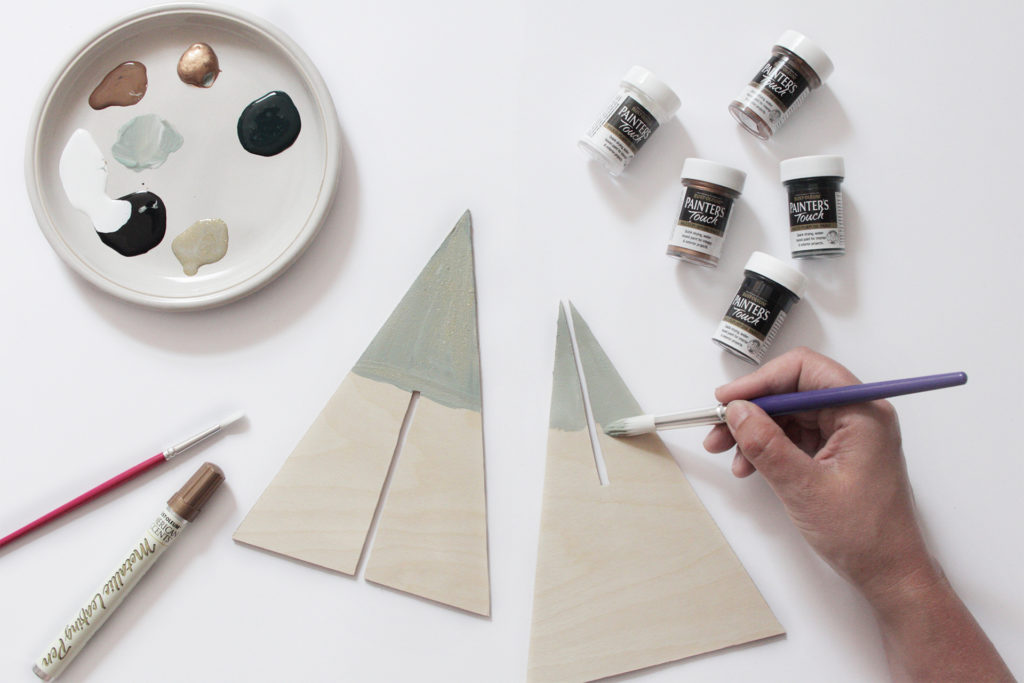 Decorate your trees with Rust-Oleum paints! You can paint the trees either before or after you slot them together.
Hester chose Rust-Oleum Painter's Touch 20ml brush pots in Black, White, Bronze, Cinnamon and Dark Green. Painter's Touch can be applied to wood, metal and ceramic. In addition it's water-based, which makes it ideal for small craft projects.
She added some must-have festive sparkle with Rust-Oleum Glitter Ultra Shimmer. This high-density glitter paint is available in three glittering finishes, Gold, Silver and Rose.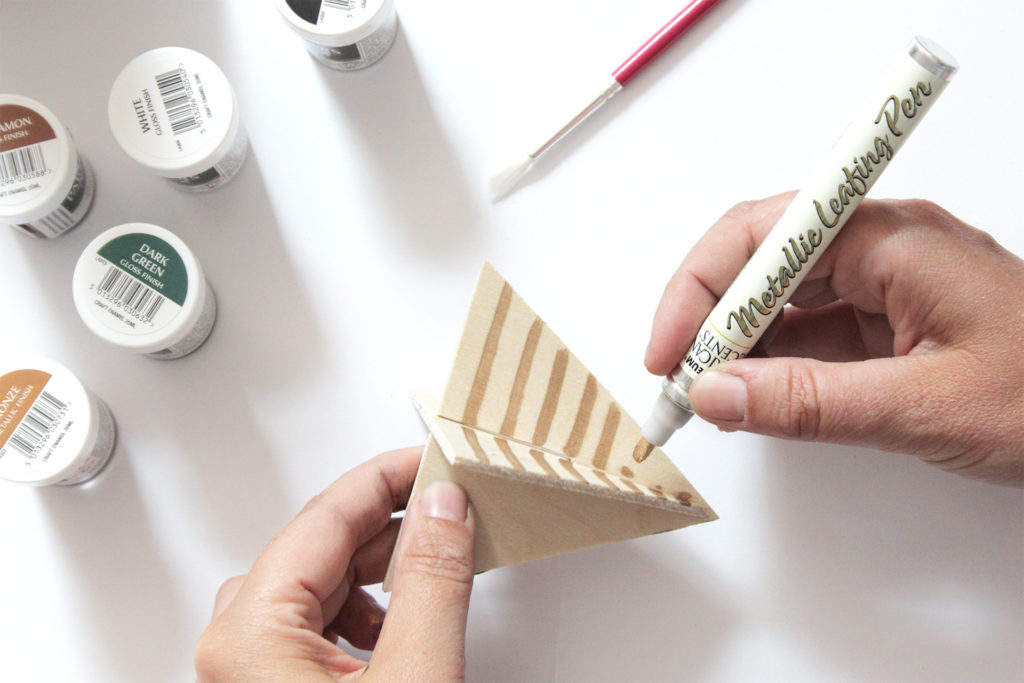 Finally, she used the Metallic Leafing Pen in Gold to add details such as stripes, circles and crosses.
Once complete, arrange your trees on the mantel and marvel at your handmade Christmas creations!