Christmas Pudding With A Boozy Twist
---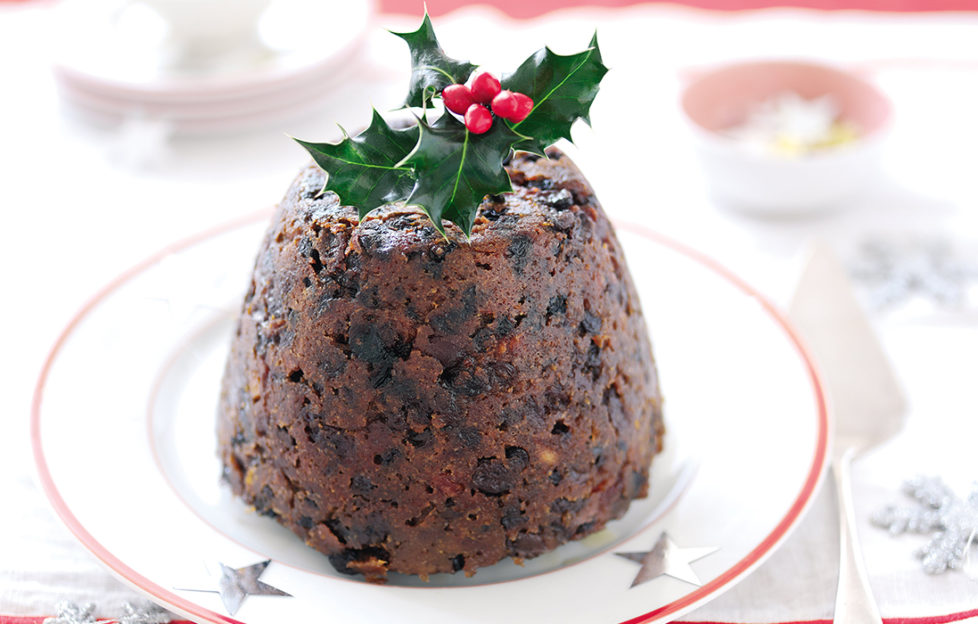 It's not so difficult to make a delicious, fruity Christmas pud with a hint (or more) of alcohol…
Serves 8
Ready in 5 hours
Ingredients:
A little Trex, for greasing
75g self-raising flour
¼tsp salt
1tsp ground mixed spice
75g fresh white breadcrumbs
75g Trex, at room temperature
150g dark muscovado sugar
3 large eggs, lightly beaten
Finely grated zest and juice of 1 medium orange
75g carrot, coarsely grated
150g currants
150g sultanas
150g raisins
2tbsp dark rum or brandy
TOP TIP: add 150ml of dark rum or brandy for an extra boozy pudding!
To Make:
Grease either 1 x 1.25 litre or 2 x 600ml pudding basins with a little Trex.
Sift the flour, salt and spice into a bowl, then stir in the breadcrumbs.
In a separate bowl, beat the Trex and sugar together until light in texture and paler in colour. Gradually beat in the eggs.
Then stir in the breadcrumb mixture with the orange zest, orange juice and grated carrot. Add the dried fruit and rum or brandy, mixing them in thoroughly.
Transfer the mixture to the prepared basins, pressing it down firmly. Cover the basins securely with greased greaseproof paper, tie on with string, then cover them tightly with pieces of foil.
Place the basins in a steamer, cover with the lid and steam steadily for 4-5 hours, taking care that the steamer does not boil dry – top up with boiling water as necessary. (The longer the cooking time, the darker the puddings).
Cool the puddings, then remove the foil and re-cover with fresh pieces. Store in a cool, dry cupboard for up to 4 months.
To reheat, steam the puddings for 2 hours. Serve with brandy butter, rum sauce or fresh cream.