Your Quintessential Christmas Cocktail Serves
---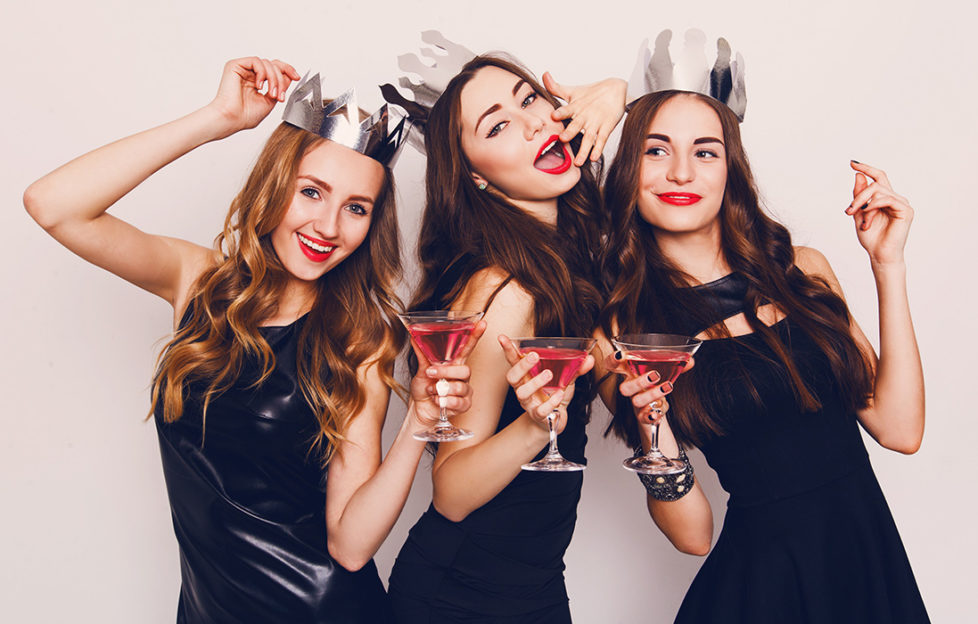 Impress your guests with the very best!
The most wonderful time of the year is just around the corner… it's time to stock up on your favourite Christmas tipples and get ready for the celebrations.
To help you out, we've whipped up some sumptuous cocktails that are sure to wow your guests this festive season. These include some perfect pitchers so you can spend more time mingling and less time pouring! We'll say cheers to that…
For The Spice Lovers
Christmas is all about sugar and spice and all things nice. So these delicious OPIHR Original Spiced Gin cocktails are sure to hit the spot…
OPIHR MOON MILK PUNCH

Ingredients:
50ml Opihr
100ml dairy/non-dairy milk
2 cinnamon sticks
20g dark chocolate
To Make:
Add all ingredients to a pan and heat to a simmer. Serve in your favourite mug and garnish with grated chocolate.
It can also be served cold, so why not make a big batch and share this delicious recipe with all of your family and friends.
OPIHR'S HOME FOR CHRISTMAS (lower alcohol content)

Ingredients:
20ml Opihr
50ml ginger ale
50ml cranberry juice
To Make:
Simply mix all of the ingredients in a highball over ice. Or multiply the ingredients by four and mix in a large jug with ice if you're making this refreshing Christmas cocktail for a party.
OPIHR Oriental Spiced Gin is available in Tesco, Sainsbury's, Morrisons & Waitrose, RRP £24.00.
For The Gin Fans
If your friends and family are an army of gin lovers, then these tasty, fruity cocktails are sure to be a hit!
GREENALL'S FROSTED FOREST FRUITS

Ingredients:
50ml Greenall's Wild Berry Gin
25ml fresh lemon juice
10ml Cointreau
15ml simple syrup
1 Thin slice ginger
150ml ginger beer
To Make:
Gently press the ginger slice into the bottom of a large highball, hurricane or sling glass, pour over the other ingredients and stir. Garnish with ginger slices lemon, mint, raspberries, blackberries, strawberries and cucumber.
This drink works really well as a sharing cocktail, simply multiply the ingredients by four, throw all the garnish and ginger into a large jug and squash. Add the liquid ingredients and ice and stir well. Serve over more ice in tumblers.
Greenall's Wild Berry is available in Tesco, Sainsbury's and ASDA, RRP £14.50.
GREENALL'S BLUEBERRY POMBERRY SWIZZLE

Ingredients:
50ml Greenall's Blueberry Gin
40ml pomegranate juice
15ml lychee syrup
20ml lime juice
To Make:
Build the ingredients and swizzle them into a rocks glass. Garnish with a sprig of mint and pomegranate seeds.
For entertaining a large group of friends, this cocktail also works great in a pitcher. Simply multiply the ingredients by four and add them all into a large jug with ice.
Greenall's Blueberry is available exclusively in Tesco, RRP £14.50.
For The Espresso Martini Lovers
If you LOVE Espresso Martinis, then you're guaranteed to love our new Peanut Butter flavoured festive twist on this popular classic. Introducing…
THE ESPRESSO MOOTINI

Ingredients:
50ml Skinny Moo Peanut Butter
50ml Vodka
100ml Espresso
To Make:
Combine all ingredients in a shaker, shake over ice and strain into a chilled martini glass – voila, a Skinny Mootini coming right up!
Skinny Moo Peanut Butter cream liqueur is available exclusively at Tesco, RRP £12.50.