Top 10 European Xmas Markets you must see this winter
---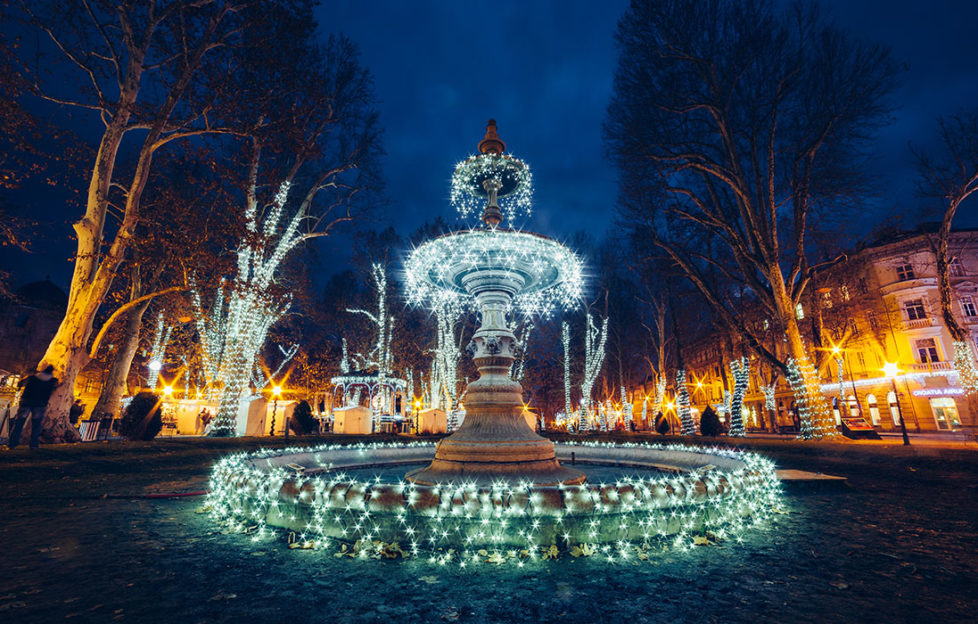 Christmas markets offer the perfect setting to get into the festive spirit. But which to visit?
Cinnamon-scented air, an abundance of delicious treats, stalls packed with gifts galore… how do you choose the perfect festive market destination?
To help you decide, here are 10 spectacular Christmas markets you could consider exploring this year…
Wenceslas Square, Prague, Czech Republic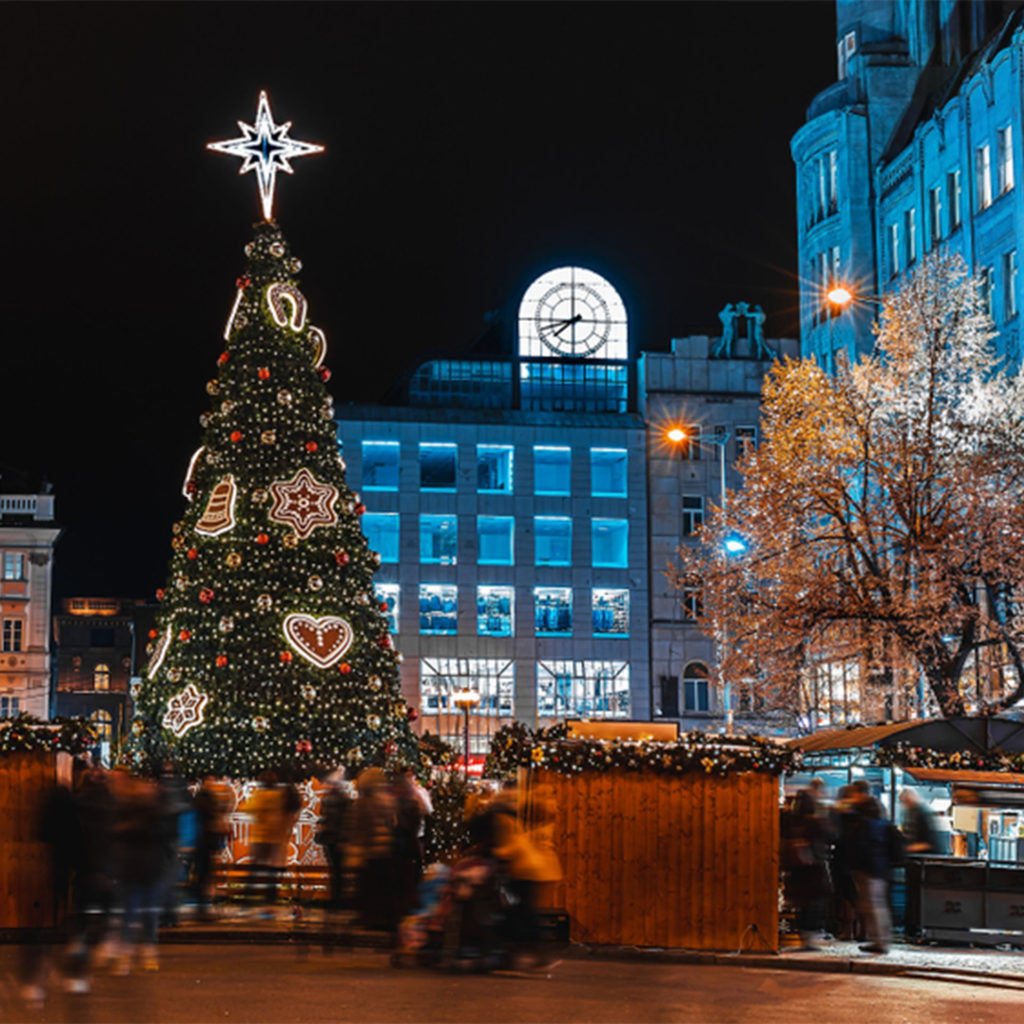 November 30, 2019-January 6, 2020
With brightly decorated wooden huts stocking everything from local handicrafts to chocolate treats, the Wenceslas Square celebrations are the epitome of Christmas.
With everything from school choirs singing carols to an interactive animal stable, you're sure to find fun in the festivities on offer in Prague.
Top tip: Do try a hot sugar pasty known locally as trdelnik. The rolled dough is wrapped around a large stick and grilled in front of you before being doused in a sugar and walnut mix.
Viennese Christmas Market, Vienna, Austria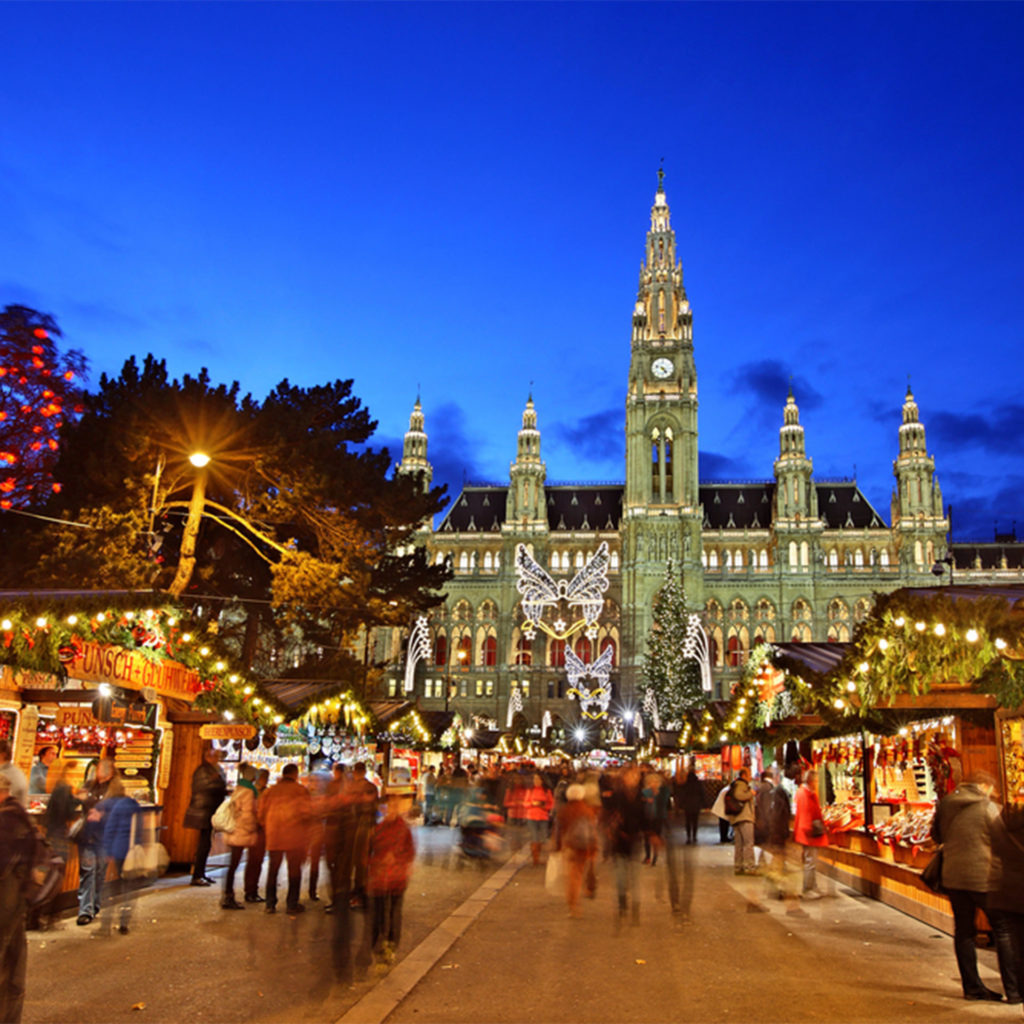 On now until December 24
Step into the joy of Christmas amid the beautiful streets of Vienna. Known locally as the "Viennese Dream" markets, the unique backdrop of the City Hall offers a burst of seasonal joy.
Indulge in some of the many sweet treats on offer as you wander around, while listening to international choirs singing well-known carols.
Top tip: If the cold gets a little much, head inside the City Hall. There's an area dedicated to children, complete with cookie- and candle-making classes.
Winter Wonders, Brussels, Belgium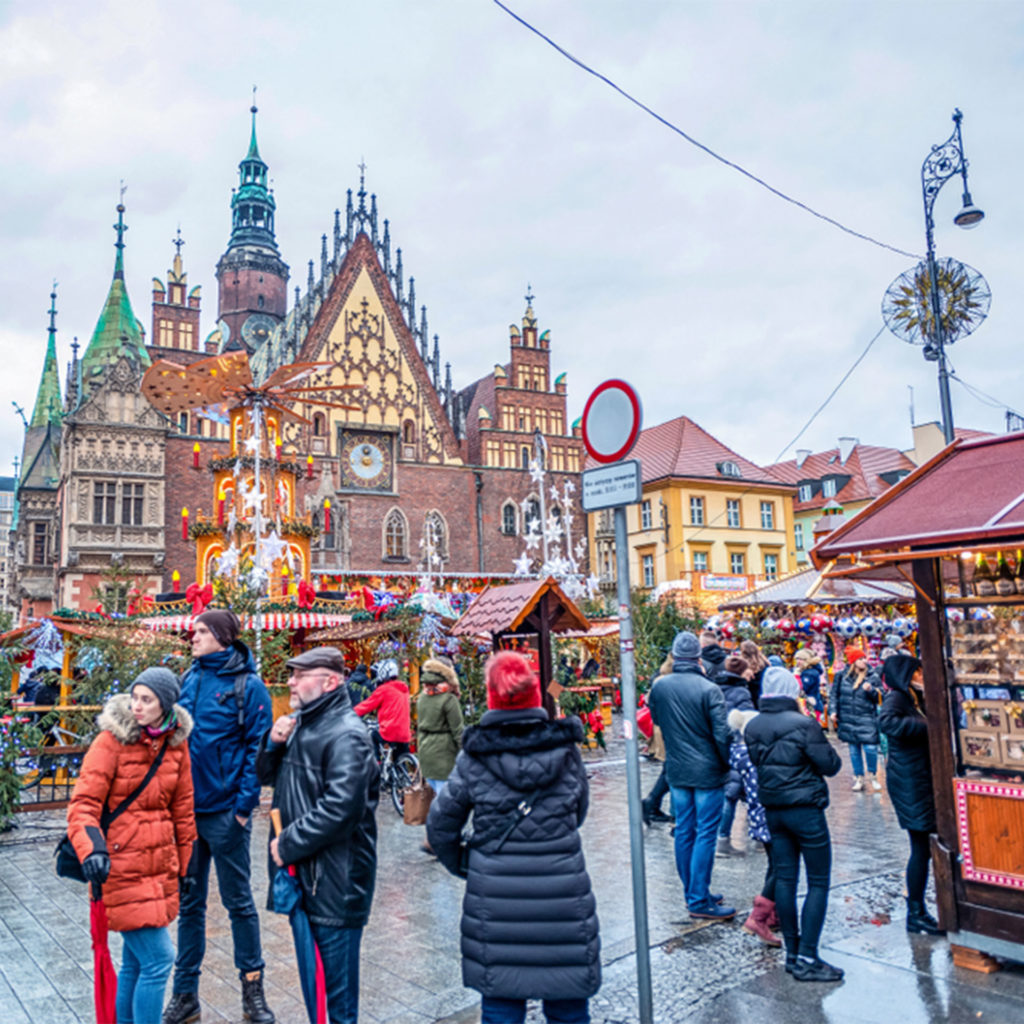 November 29, 2019-January 5, 2020
Belgium is often associated with festivities and it's easy to see why. Each year Brussels is transformed into a true winter wonderland filled with sparkling lights, unique decorations and a weekly parade.
Little ones and adults alike will delight in the 200 chalet-style stalls offering local delicacies and gifts. The market even puts on a sound and light show spectacular.
Top tip: Thanks to its local transport links, this is one of the easiest European Christmas markets to get to. For a super-savvy trip, purchase Eurostar tickets through the Trainline app and arrive direct from London in less than two hours.
Krakow Christmas Market, Krakow, Poland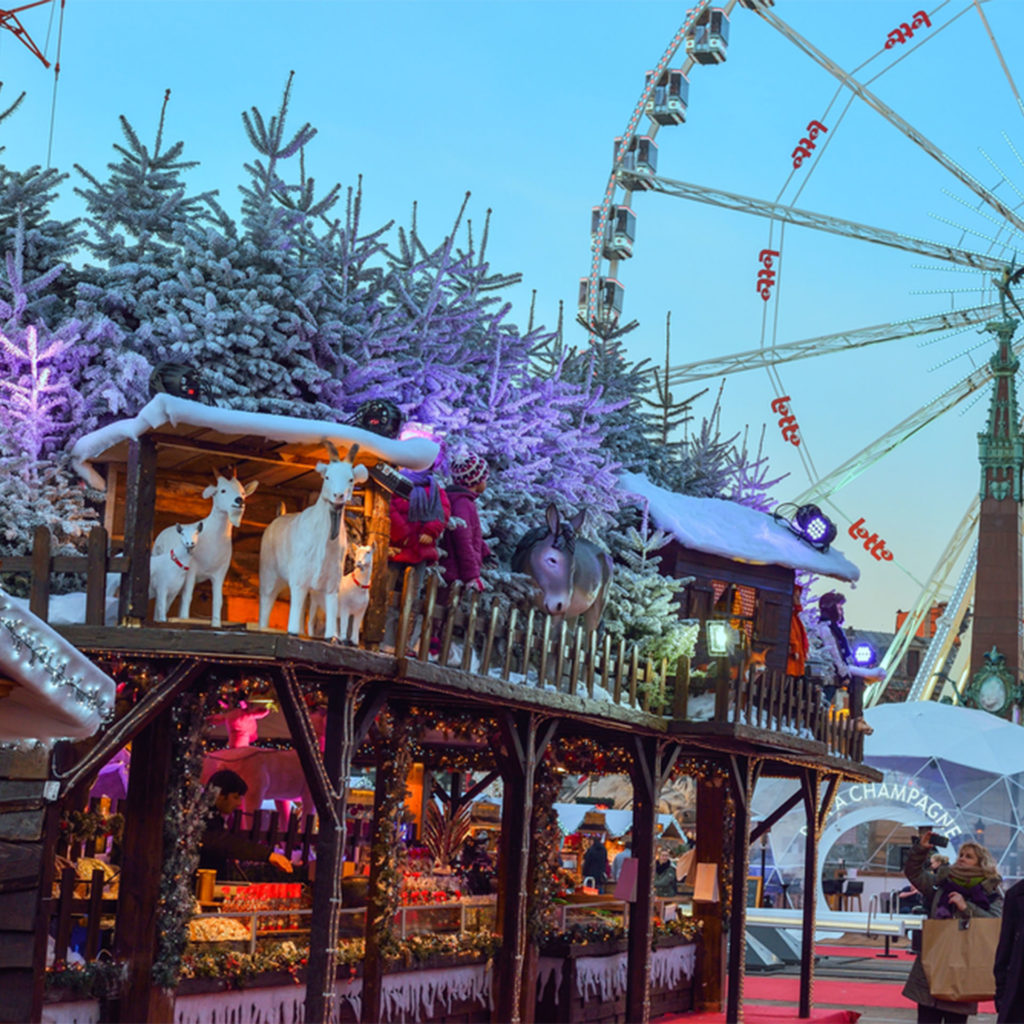 November 29, 2019- January 7, 2020
One of the season's most popular highlights, the annual Krakow Christmas fair located on the main square is a sight to behold.
You'll find stalls filled with folk art and ornaments, candied foods and even pear trees.
Top tip: Spend a little time planning your trip and book tickets in advance for the Christmas Music Concert.
Zagreb Christmas Market, Zagreb, Croatia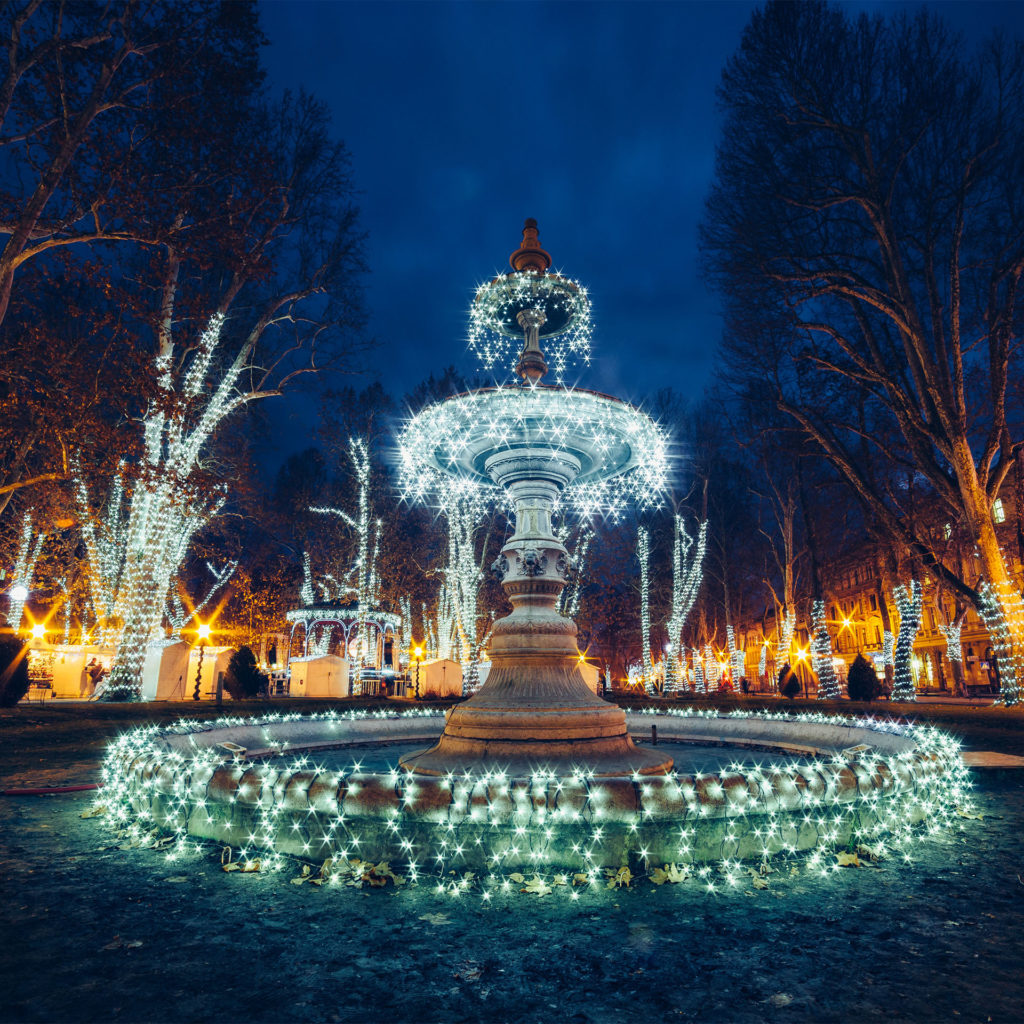 November 29, 2019-January 1, 2020
Perhaps surprisingly, Croatia's capital Zagreb tops the "Best Christmas Market in Europe" stakes – according to 200,000 visitors to the European Best Destinations website.
With everything from market stalls to live music and even an ice rink, Christmas is serious business in this Eastern European destination. Alongside all the typical offerings, there's a huge Christmas tree on Ban Josip Jelačić Square.
Illuminated fountains, avenues of trees and lanterns stretch as far as the eyes can see.
Top tip: Sample a baked štrukli from one of the many stalls. This local delicacy is like a delicious warm cheese pastry.
Cologne Christmas Market, Cologne, Germany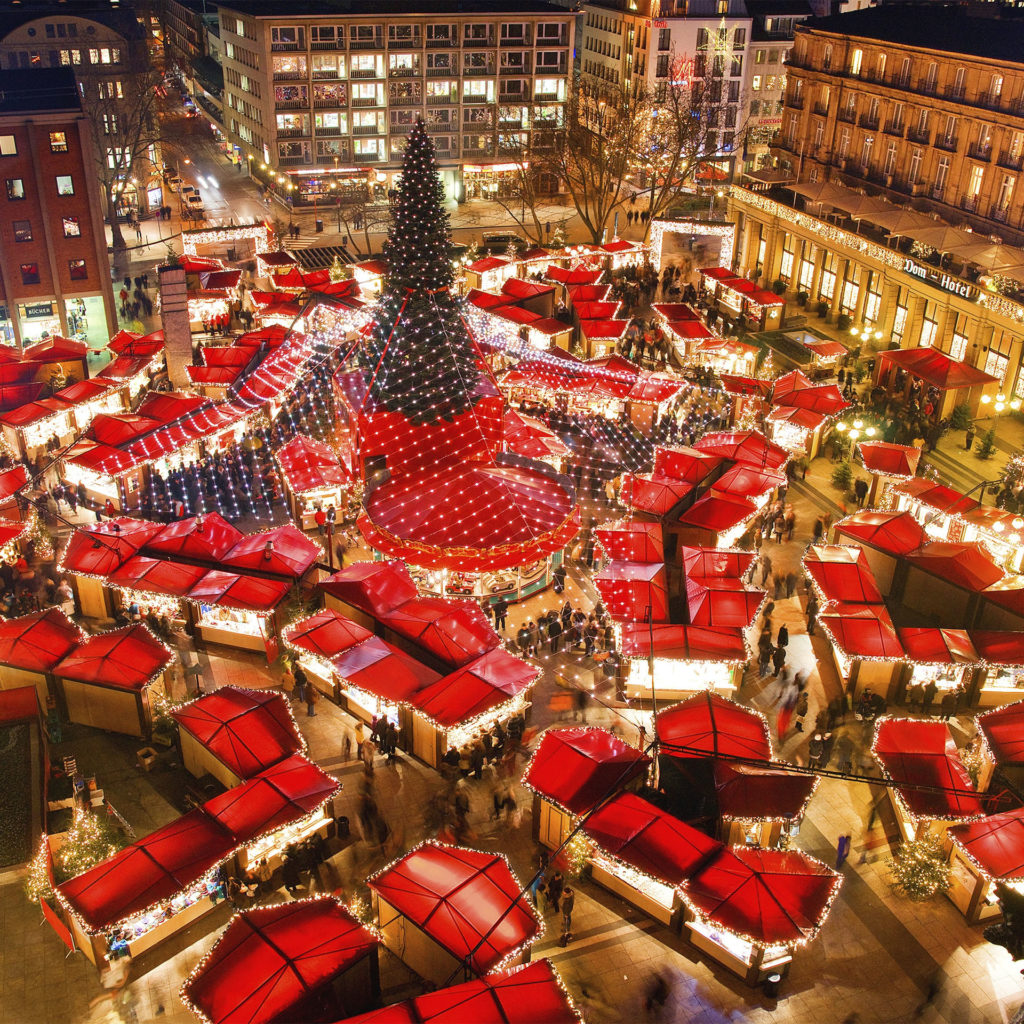 On now until December 23, 2019
If you're looking to track down the true magical feeling of Christmas, then look no further than the Cologne Christmas markets.
Attracting millions of visitors from all over the world each year, the markets are located by the beautiful Cologne Cathedral. Hundreds of stalls create an aroma of baked apples and mulled wine while there's a huge selection of individually crafted artisan gifts.
Top tip: After you're all marketed out, head onto one of the Yuletide river cruises and see the enchanting Rhine lit up in all its glory.
Piazza Walther, Bolzano, Italy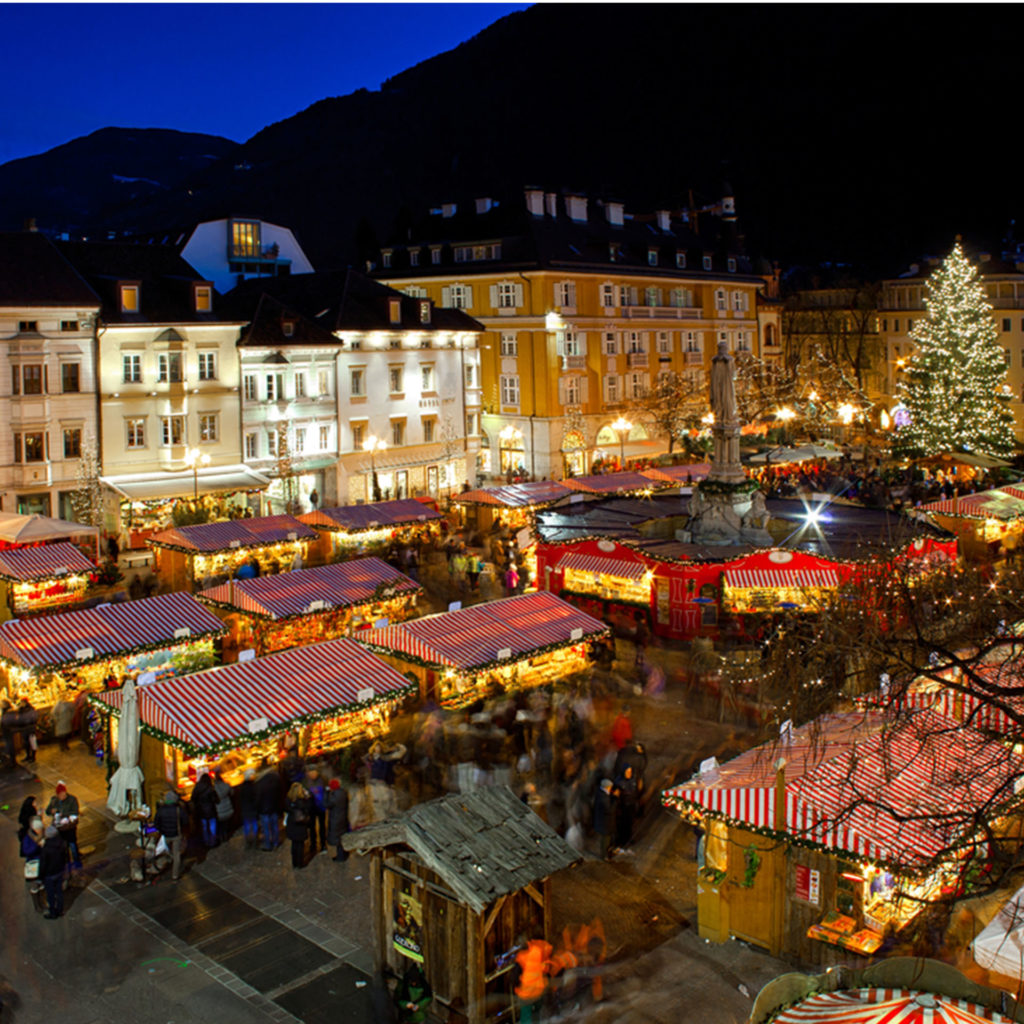 November 29, 2019-January 6, 2020
The Bolzano Christmas markets are a traditional spectacle to behold. Bolzano is well known for its family traditions and celebration of Christianity and the markets definitely reflect this.
With over 80 exhibitors, a mini market dedicated to children and a feast including festive roasted pork and sweet fritters, there's something for everyone.
Top tip: Don't miss the rustic recreation of the Nativity. Underneath the main Christmas tree you'll find the Holy Family, cow and donkey inside a real miniature stable.
Lille Christmas Market, Lille, France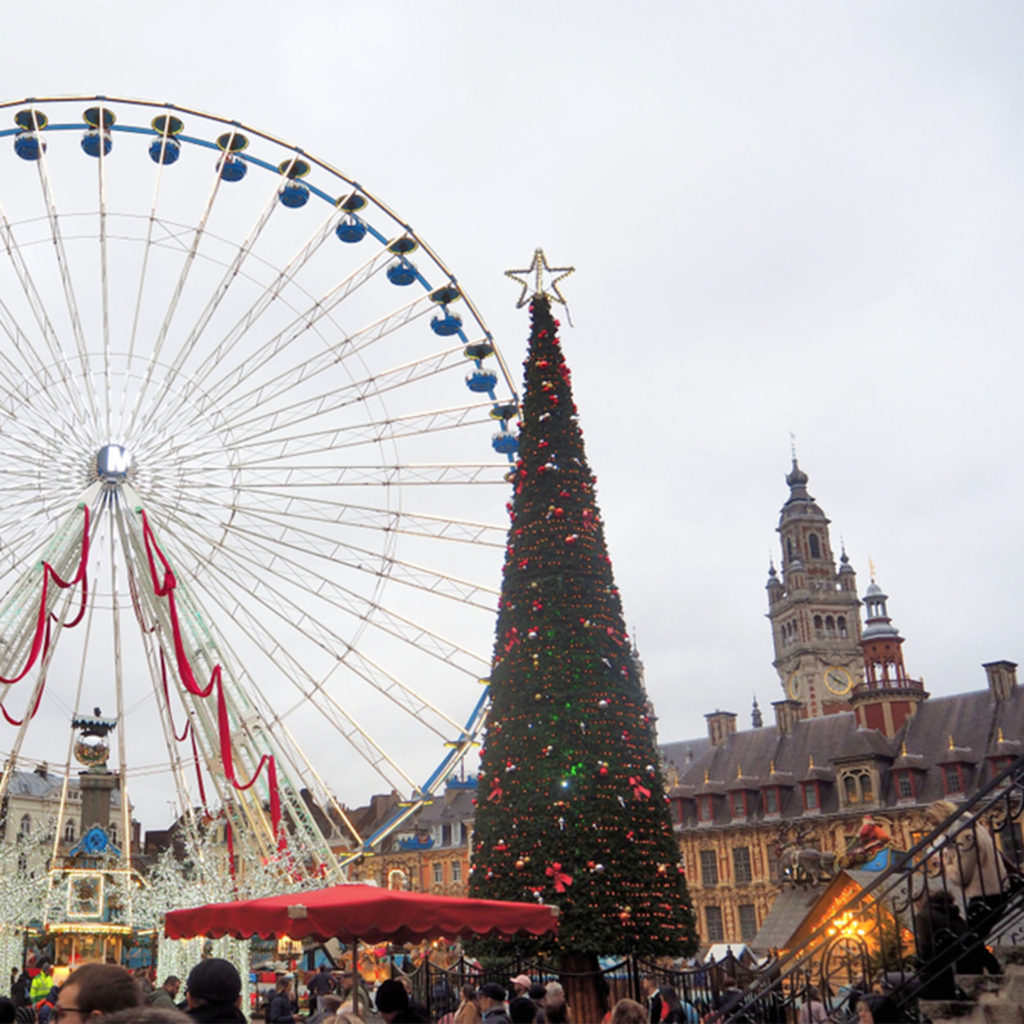 November 22-December 30, 2019
Centre stage in the picturesque Place Rhiour town square you'll find a giant Ferris Wheel adorned with fairy lights, signifying that Christmas has arrived.
If traditional festivities are to your liking, then this is the place for you. With row after row of stalls adorned with handmade gifts and homemade treats, the atmosphere is something to experience.
Be sure to indulge in a glass or two of world-famous French wine to really get you in the spirit!
Top tip: Eurostar journeys are now available direct from London to Lille making this trip as easy as a quick weekend away.
Manchester, England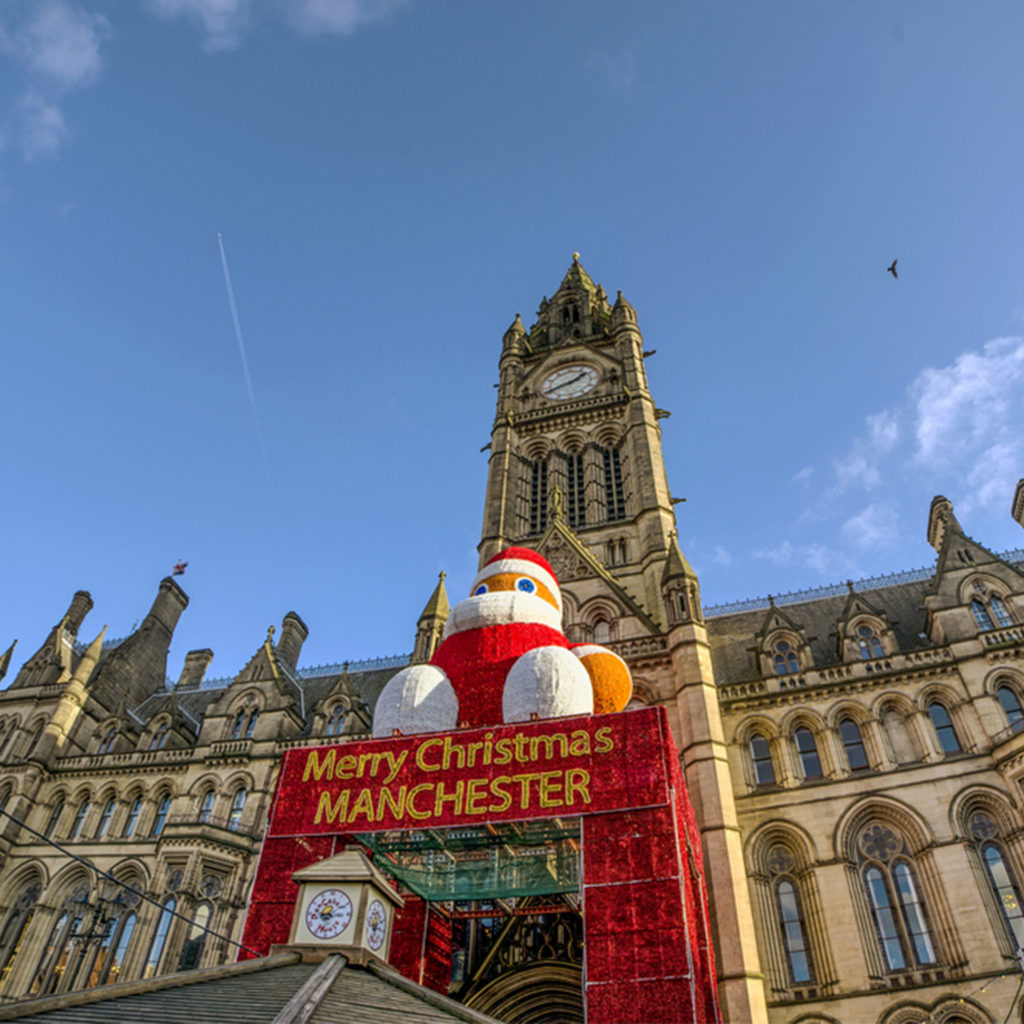 On now until December 21
Manchester is well known as one of the UK cities that seriously know what they're doing when it comes to Christmas. The central hub of this market is in Albert Square, complete with the usual stalls offering hot chocolates and waffles galore.
The winter wonderland is returning to Cathedral Gardens, offering a mythical beasts-themed ice village with ice bar, rink and grotto.
Top tip: Make a full weekend out of your trip by setting up base in the beautiful Lake District. Within easy travelling distance to the markets, there's a great selection of holiday cottages offering open log fires and breathtaking winter views.
Tallinn Christmas Market, Estonia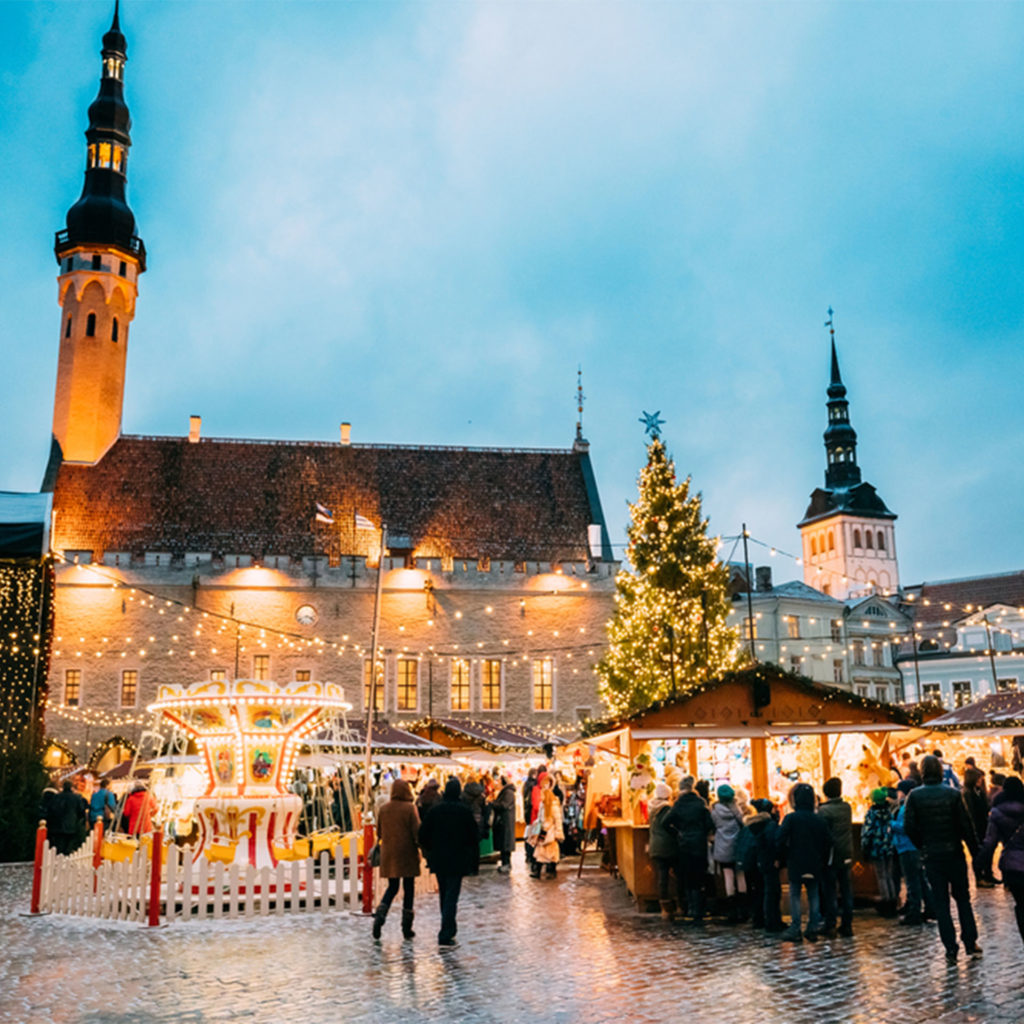 November 15, 2019-January 7, 2020
This year's theme is "the symbol of love" and this runs throughout the many decorations within the Town Hall Square in the Estonian capital.
The Christmas tree will be adorned with heart shaped decorations, as a symbol not only of the most heartfelt celebration of the year, but also the heart-shaped view that can be witnessed when viewing the Christmas Marketplace from above.
Top tip: Don't miss the 3,000 performers that grace the stage each weekend leading up to the big day. With everything from singers to dancers, there's a huge range of talent on display.