Everything You Need To Know About Gift Cards This Christmas
---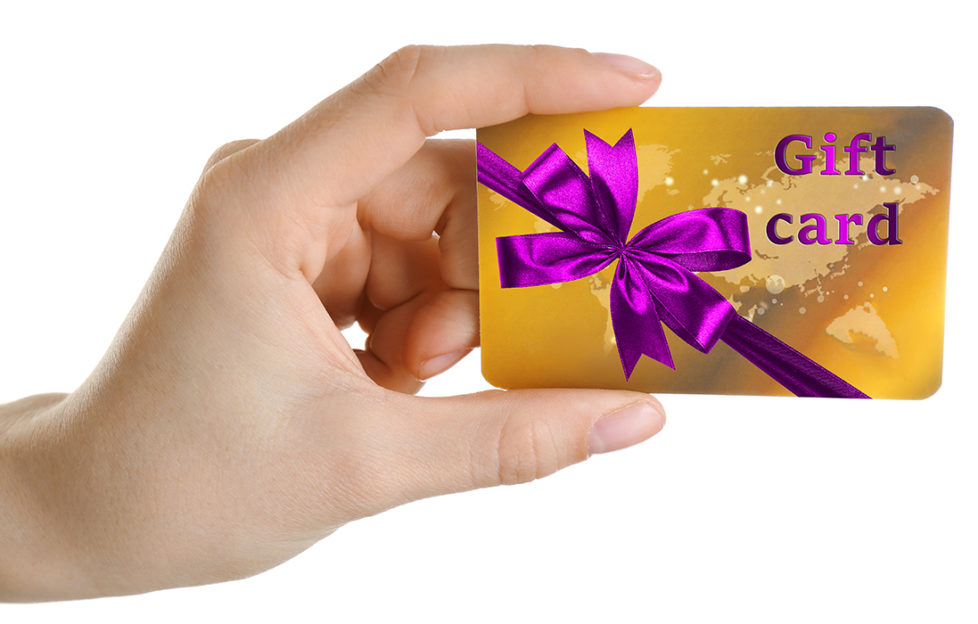 Pic: Shutterstock
While gift cards are a great present to give and receive year-round, they naturally tend to be popular around Christmas when people have lots of presents to buy.
Finding the perfect gift – even for beloved friends and family – can be tough. Even those presents bought with the best of intentions can be returned – or, in extreme cases, end up as landfill.
Gift cards provide an excellent solution to this problem. They offer a way to give a personalised, thoughtful gift that still gives recipients the freedom to pick out the perfect present at a time of their choosing.
However, it's important to know exactly how you can get the maximum value out of your gift cards, in order to ensure they can be enjoyed to the fullest. With this in mind, let's take a look at some of our top tips for making the most of your gift cards this Christmas, whether you're buying or receiving them.
Buying your gift card
Check the type of gift card you're buying
Don't fancy braving the Boxing Day sales? Remember, gift cards don't just have to be spent instore; they can also be redeemed online and via mobile, meaning you can shop exactly when, where and how you like.
This is particularly useful, given that many of us now prefer to shop online rather than instore. Research suggests that more than half (53%) of all retail transactions will be online within a decade.
So when buying a gift card for someone, it's important to check where it can be spent – whether this be in-store, online or both – to ensure it fits in with their preferred way to shop.
Personalise it
Looking to go the extra mile and show your friends and family just how much you care? Gift cards offer fantastic opportunities for personalisation.
For example, physical gift cards can be gift-wrapped, and both the packaging and card itself can be customised with fun or sentimental photos and text.
Meanwhile, digital gift cards can be sent via email, accompanied by touching video messages. This makes them perfect for family and friends you might not get the chance to see in person this Christmas.
It's not just about material presents…
Struggling to buy for somebody that seems to have everything? There's a gift card for that.
"Experience" gift cards can be redeemed for a range of activities, such as nights out at the theatre, fancy restaurants or spa breaks. They are a fantastic way to give somebody the chance to try something new, or to treat themselves to a night out.
This form of gifting is relatively new – Buyagift and Red Letter Days are well established, and the growth of platforms such as Virgin Incentives, Activity Superstore and Into The Blue are contributing to its continued rise in popularity. However it is only likely to become more popular over time.
Receiving and redeeming your gift card
What to do after receiving your gift card?
While many gift cards can be redeemed immediately, some may need to be activated online before use. It's a good idea to do this as soon as you receive the gift card, as you can then start shopping right away.
When purchasing a gift card for someone, it's wise to find out how it works and whether it might need to be activated before use, so you can make sure the recipient knows what they have to do.
Gift cards can carry a lot of money, so they should be treated carefully and kept safe until they're going to be spent. This is another area where registering your card online can be useful. Should you lose the original, you may be able to request a replacement card online if you've registered it previously.
What are your rights?
Our advice to consumers in the situation of any retailer encountering financial difficulties or going into administration would be to use their gift cards or vouchers as soon as possible, to ensure that they can still be fully used and enjoyed.
Alternatively multi-store gift cards, such as those from One4All, Love2Shop and many other specialist outlets covering everything from kids toys through to fun days out, are available. Multi-store gift cards can be redeemed across a variety of different outlets, meaning you'll have a variety of options no matter what happens.
Use it, don't lose it
Once you've received your gift card, we recommend registering it straight away and checking to see if it has an expiry date. That said, gift cards are there to be enjoyed, not hoarded, so get out there and treat yourself!
Should you suddenly realise that your gift card is about to expire and you don't have time to spend your remaining balance, don't panic. Some gift card retailers or issuers may allow you extra time to spend your balance, and you can also get in touch directly with either the gift card retailer or issuer, or the UK Gift Card & Voucher Association with any specific questions.
Get out there!
What are you waiting for? Gift cards take unwanted gifts out of the picture and mean you can treat yourself to that perfect present this Christmas, so get out there and find it!