Boursin & Salmon Brunch Bites
---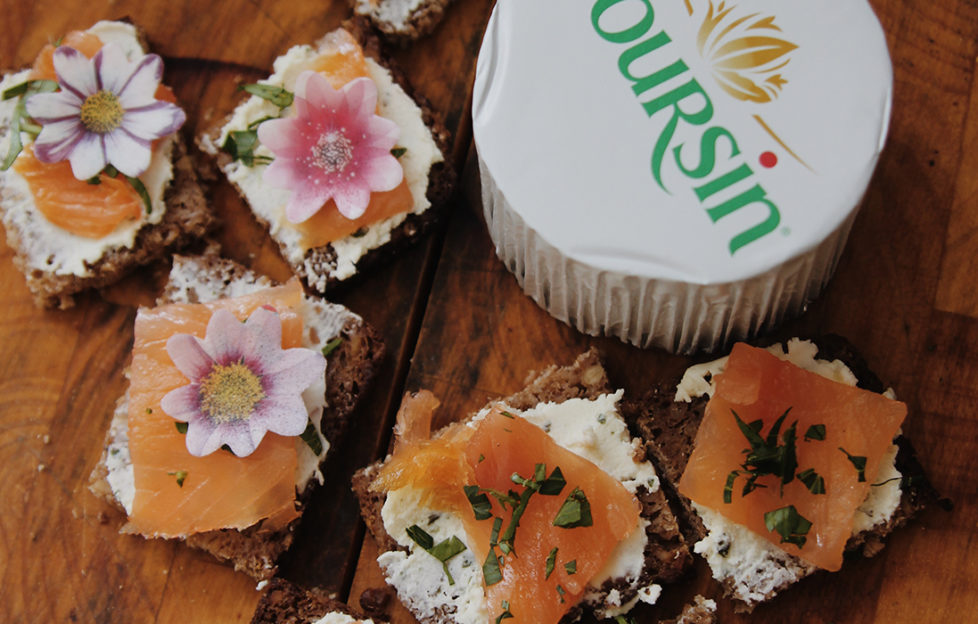 Pic: @withloveyossy
Simple yet lusciously indulgent, these tasty, versatile little bites can be served as an informal snack or presented as an elegant nibble or canapé with a glass of something chilled.
Preparation Time: 5min
Makes: 36 bites
Ingredients
6 slices rye bread
1 pack Boursin soft cheese with herbs
180g smoked salmon slices
Fresh dill and edible flowers, to garnish
To Make
Cut each slice of rye bread into 6 squares.
Spread lashings of Boursin on top.
Cut your smoked salmon into small squares and layer on.
Decorate with dill sprigs and edible flowers.
Serve and enjoy! It's that simple!
Recipe created by @withloveyossy in partnership with Boursin