A Chocolate Connoisseur's Guide to Christmas
---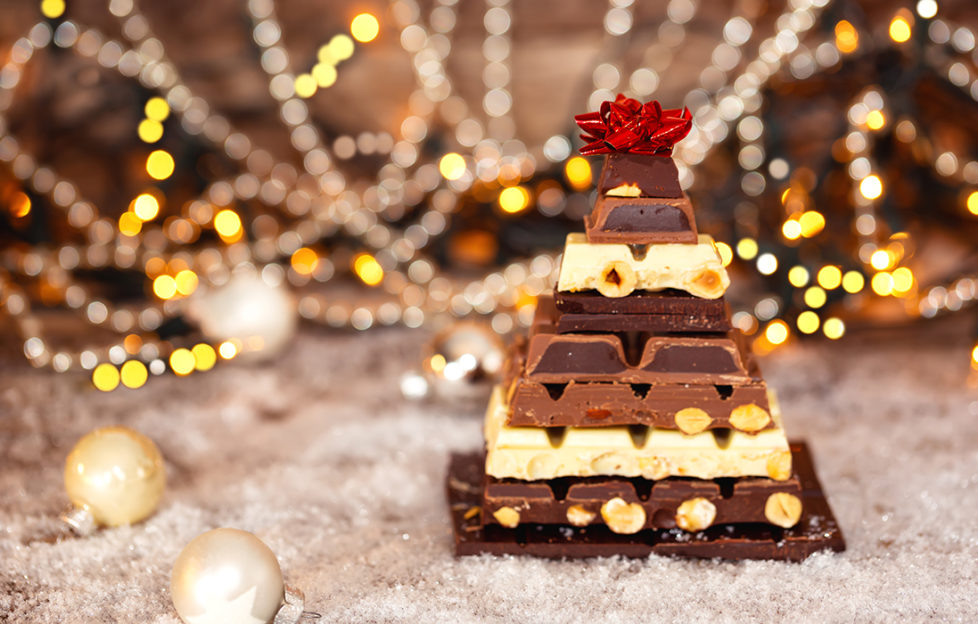 Pic: Shutterstock
Chocolate expert Jennifer Earle reveals how to choose and taste chocolate like a professional this festive season and what to buy for vegans… plus we have some mouthwatering recipes for handmade chocolate gifts!
No month sees Brits munching on chocolate of every flavour and variety like December. Between work parties, Secret Santas surprises and packed stockings, confectionary sales are estimated to make up a whopping £256M in the last two weeks of December alone!
But with so much on offer, how can you differentiate a good chocolate from a great one.
Jennifer Earle, chocolate expert and founder of Chocolate Ecstasy Tours, reveals her guide to chocolate at Christmas, including what to look for when shopping for specific dietary requirements, how to avoid over-indulgence and creative ways to serve the sweet stuff.
"If you do want to avoid over-eating chocolate, the best way is to buy less of the cheaper chocolate and more higher cocoa-content, good quality chocolate," says Jennifer.
"If you can take an occasional pause (of at least a few minutes!) whilst eating premium high cocoa content chocolate it is actually quite hard to eat too much of it. Because the cocoa is full of vitamins and minerals it actually sends signals to your brain to let you know you've had enough before you eat too much."
Spice Up Your Chocolate
"If you're hosting this party season, there are a number of unique ways to spice up your chocolate serving," says Jennifer.
Try serving chocolate as a savoury canape or part of a cheese board! Chocolate actually works brilliantly with cheese – including plant-based cheeses.
"It's fun to include a variety of chocolate bars with their own knife on a cheese board and encourage people to experiment with pairings.
"Or you can use dark chocolate as a canape – either taking chocolate discs or cups and topping them with cheese and/or basil or balsamic tomatoes or as little savoury tartlets with slow-cooked tomatoes or aubergine and a sprinkle of grated dark chocolate."
Vegan options
With 1.1 million Brits estimated to be vegan by this Christmas, some question the taste of vegan alternatives.
"I love dark chocolate which naturally contains no dairy and when you buy premium brands is so flavourful and not at all bitter.  A lot of truffles and popular chocolates do still contain dairy and the vegan substitutes for these used to be quite terrible. Things have changed a lot in the last few years and there are some fantastic vegan truffles and bars to be found now, including ones that have fooled non-vegans into thinking they do contain dairy.
"I'd definitely always recommend someone giving vegan chocolate a try – or another try! This Christmas there are more and better vegan options than ever before. Cult vegan brands such as Booja Booja and Doisy & Dam, along with other up and coming brands, are all launching new-for-2020 lines in to Holland & Barrett stores nationwide and online.
"If you're needing to purchase vegan chocolate options for the first time this year, be sure to look at which milk is used to understand taste," Jennifer suggests.
"Coconut is commonly used as a dairy replacement in chocolate and it almost always makes the chocolate taste of coconut. This isn't a bad thing if you like coconut but for most people it won't adequately hit that craving they might still have for dairy in a traditional milk chocolate.
"Using hazelnuts has the same effect in dominating the chocolate; it tastes quite like gianduja which I personally enjoy, though again is a different thing to 'milk chocolate'.
"Rice milk on its own is subtle but often too sweet and not creamy enough. It is the cheapest alternative and often used in cheaper non-dairy chocolates, especially where allergens are a concern. Soy can unfortunately leave a slight bitter aftertaste.
"Oats as a replacement can be quite subtle and effective as a replacement for dairy. The best vegan milk chocolates I have tried have used a combination of plant-based replacements that almost always includes cashew."
5 rules for tasting
And finally, for those looking to take their chocolate tasting to new levels this Christmas, there are five rules to follow for a professional tasting experience, reveals Jennifer.
Avoid strong tasting food or drink at least twenty minutes before tasting.
Avoid wearing perfume or handcream and being around other strong smells – cleaning fluids, open fires, kitchens were food is cooking, etc.
Smell the chocolate first – once you put it in your mouth you won't smell it in the same way.
Taste it slowly – chew a few times and then suck on the piece like it's a hard-boiled sweet.
Taste in an environment without distraction and use tasting prompts (like a tasting wheel) to help to explore what you're experiencing.
Jennifer's top 3 Christmas vegan chocolate picks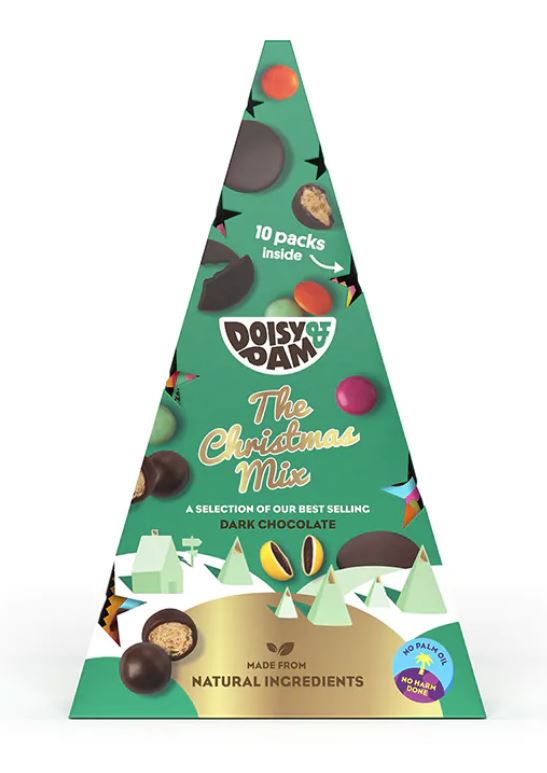 Doisy & Dam Christmas Tree, £4.99, available from Holland & Barrett
Christmas-tree shaped selection box featuring 10 full sized vegan chocolate packets
---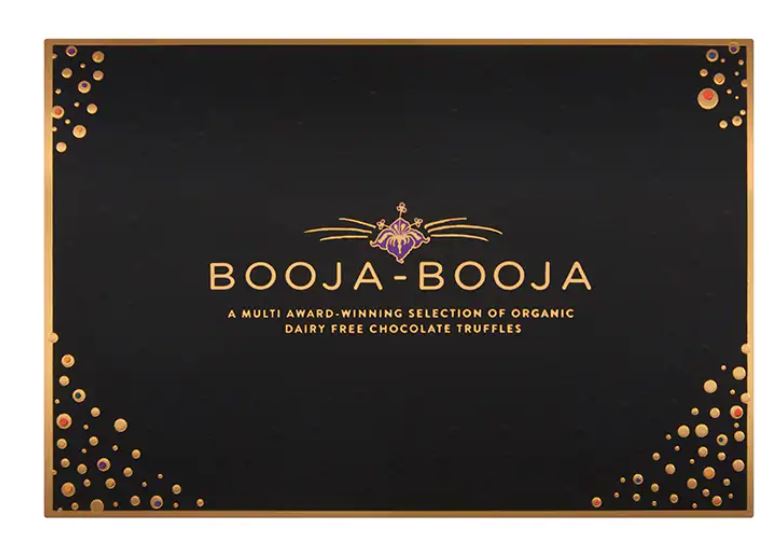 Booja Booja Selection Tray, £9.99, available from Holland & Barrett
Award-winning vegan chocolate truffle selection box
---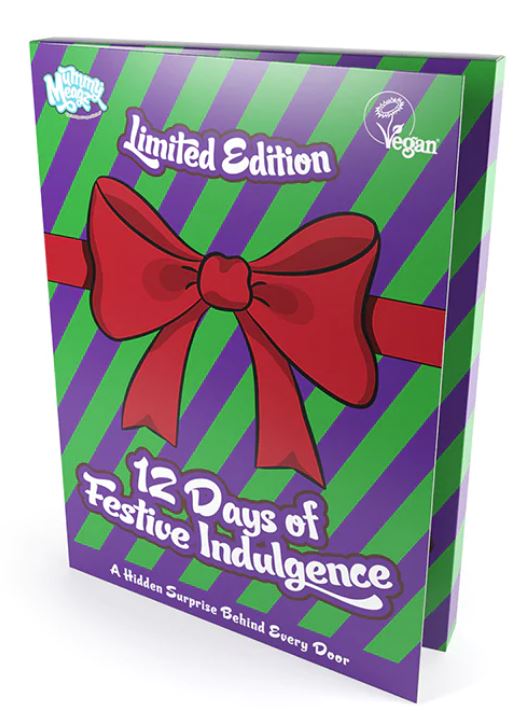 Mummy Meagz Twelve Days of Christmas Collection, £14.99, available from Holland & Barrett
There's a hidden surprise behind every door!
---
Or why not make your own handmade chocolate gifts? Check out these chocolate delights for the festive season – simply click on the links for the full recipes!