Vegan Mince Pies With Lizi's Original Granola Topping
---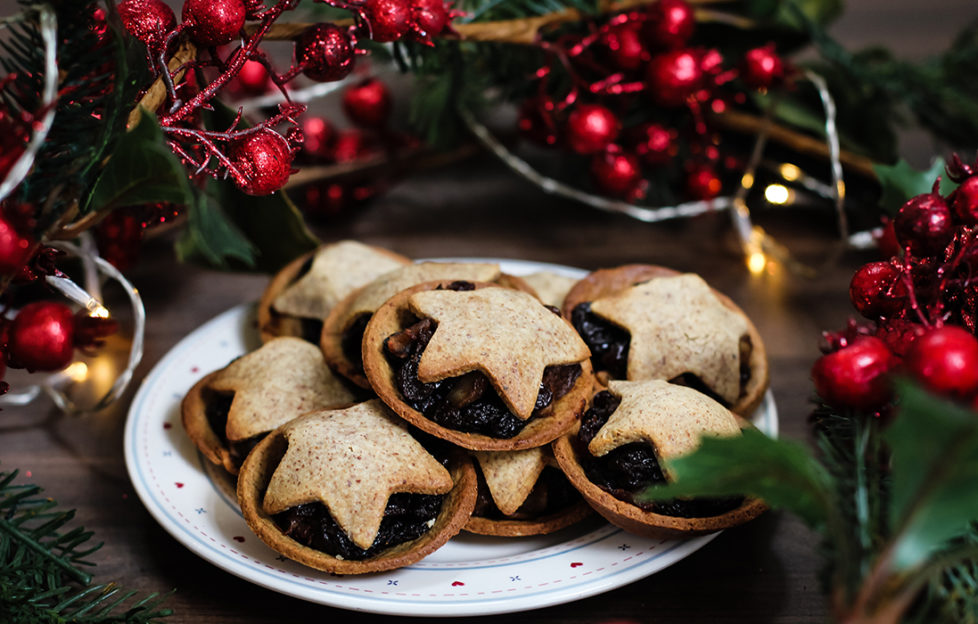 Christmas wouldn't be the same without warm, fragrant, homemade mince pies. This delicious vegan granola-inspired recipe from Lizi's is bound to keep everyone happy!
Preparation Time: 20min
Cooking Time: 20min
Makes: 18 mince pies 
Ingredients:
225g cold vegan butter, diced
350g plain flour
100g golden caster sugar
280g vegan mincemeat
Lizi's Original Granola, for topping
Icing sugar, to dust
To Make:
To make the pastry, rub together the diced vegan butter and the plain flour. Mix in the golden caster sugar and a pinch of salt.
Combine the pastry into a ball – don't add any liquids – and knead it briefly. The dough will be fairly firm, like a shortbread dough.
Preheat the oven to 200ºC/gas 6/fan 180ºC.
Line 18 tin holes of two 12-hole shallow baking tins, pressing small (roughly walnut-sized) balls of pastry into each hole. Keep some of the pastry aside for the lids. Spread the pastry balls out to make pie-shaped cases, and spoon in the vegan mincemeat. Sprinkle over the granola.
Roll out the remaining pastry for the lids. Use a star cutter (which has to be big enough to reach the sides of the pie cases) to create the pastry lids. If you'd rather use a different shaped cutter, ensure that the shapes reach the sides of the pie cases.
Place the pastry lids on the pies, ensuring that they fit. Bake for 20min until the pies are golden.
Leave the mince pies to cool in the tin for 5min, then remove and cool on a wire rack. To serve, lightly dust with some icing sugar. The mince pies will keep for 3-4 days in an airtight container.