Christmas 2020 Trends Unwrapped
---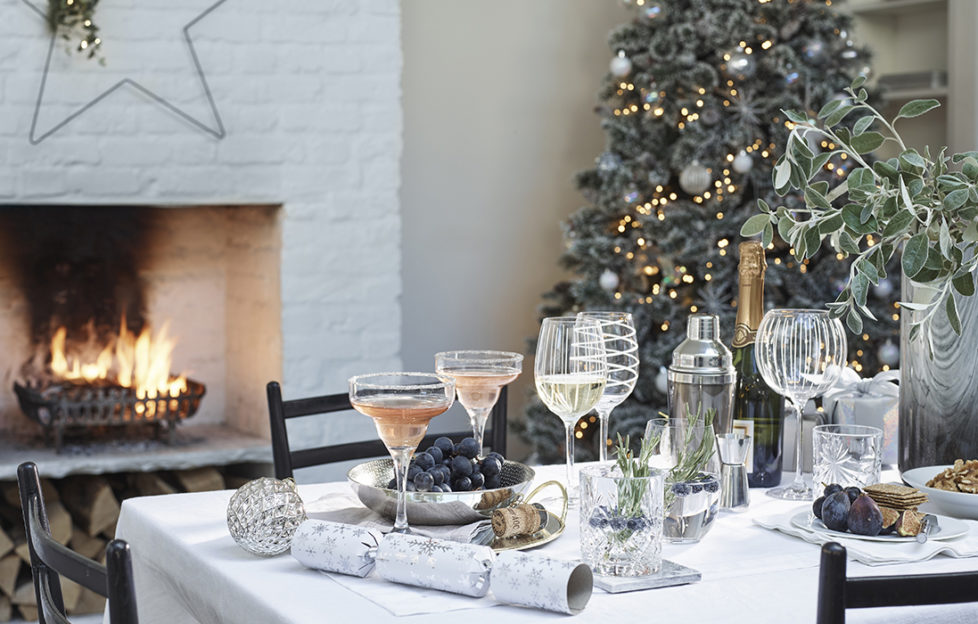 Snowfall & Sparkle collection. Gin cocktail gift set, £34.99; MKSA wine glass (set of 4), £19.99; Mixology tumbler (set of 4), £12.99; Marble coasters (set of 4), £9.99; Ceramic speckled vase, £20; Spray of Lambs Ear, £6.99. All from Dobbies Garden Centres
Here's an exclusive preview of what looks set to be big in homes for Christmas 2020! Dobbies Garden Centres have revealed their decorating collections for this year.
Offering something to suit every taste and style, the UK's largest garden centre retailer has four main themes that have been carefully put together to capture the magic of Christmas. There's even an additional capsule theme that offers even more variety.
From classic cranberry rich reds and metallics in Festive Fables to the rustic woodland charm of Enchanted Forest; rich jewellery box tones of Jewels and Jingles; and the icy cool contemporary glamour and glitz of Snowfall and Sparkles, you will be spoilt for choice.
The smaller capsule theme, Fairytale, is elegant and sophisticated, teaming blush pinks with romantic rosy reds.
Lynsey Abbott, Christmas buyer at Dobbies Garden Centres, commented, "Christmas is a time of celebration and coming together. Making our homes look magical is all part of the fun and build-up.
"This year we have created four key looks, each of which embody the spirit and fun of the festive season.
"Each year, we see that our customers are experimenting more and more with colour and texture, often choosing multiple themes to dress different rooms and trees.
"The Instagram effect has provided even more inspiration and incentive to create bold, stylish, and Insta-worthy festive backdrops – leading to a desire to try out new styles and give traditional decs a timely update.
"This year, Christmas is going to be even more special as we cherish the time with loved ones and celebrate homes, which for many been a haven for the most part of 2020.
"When the time comes to deck the halls, we are confident that each theme, plus the gorgeous capsule collection, offers our most unique range yet, with everything you need for a simply wonderful, picture-perfect Christmas time."
Jewels & Jingles – opulence and glamour
Make a stylish statement in your home this Christmas with the picture-perfect Jewels & Jingles collection at Dobbies Garden Centres.
This luxe look exudes opulence and glamour. Make your home magical with the treasure chest of jewel-inspired decorations in an assortment of shiny metallic blues, iridescent glass and sparkling sequins.
Adding a sophisticated touch to your home, give your mantelpiece an Instagram-worthy festive makeover that stands out from the crowd for all the right reasons.
Designed around a palette of blue tones, such as deep navy and light blue, with accents of brushed gold, complete the
look against a moody backdrop to make colourful jewel decs pop.
Lynsey commented, "Jewels and Jingles has to be my favourite theme this Christmas as it is unlike anything we have done before – the colour palette is gorgeous and so rich!
"I think people will be able to have lots of fun styling this look in their homes."