Salmon with Ginger, Lemon & California Walnut Sauce
---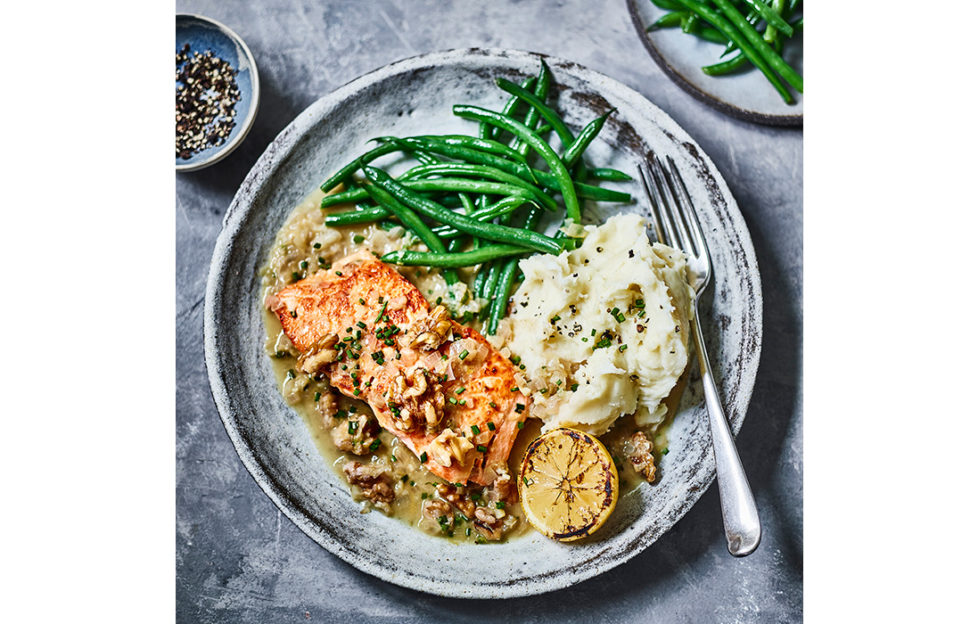 With a mild and creamy flavour, California Walnuts can be used to add both taste and texture to savoury Christmas recipes…
Preperation time: 10min
Cooking time: 15min
Serves: 4
Ingredients:
1tbsp olive oil
4 salmon fillets (500-600g)
2 shallots, finely diced (100g)
1 clove garlic, crushed
25g ginger, finely chopped
150ml white wine
150ml chicken stock
Zest 1 lemon
50g California Walnuts
2tbsp chopped chives
To Make:
Heat the oil in a large frying pan and fry the salmon for 10min, turning half way, remove and set aside.
Add the shallots, garlic and ginger to the pan and fry for 3-4min until softened, add the wine and reduce by half. Stir in the stock and lemon zest and simmer for 2min until reduced slightly. Return the salmon to the pan with the walnuts and cook for 1min. Sprinkle over the chives to serve.
Serve with seasonal vegetables and creamed potatoes.
Cook's tip: Great with cod or tuna steaks, too.