Sparkling Winter Sangria With Prosecco DOC
---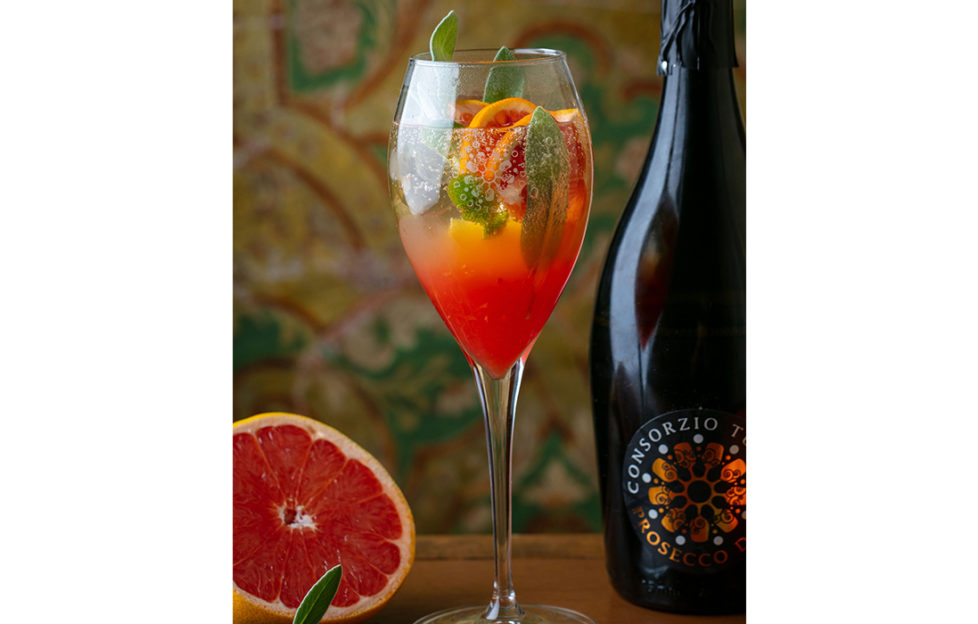 I thought, why drink Sangria only during summer? This version is not as sweet as the Sangria we are used to as we'll be using Prosecco DOC as our main ingredient mixed with ice cubes, winter citrus and herbs. A fantastic party drink to enjoy all year round.
Danilo is Head Chef at the Italian Embassy in London. He has appeared on Saturday Kitchen and was a finalist in Masterchef: The Professionals.
Ingredients: 
75ml Prosecco DOC
25ml Cointreau (or orange liquor)
30ml squeezed grapefruit juice
20g brown sugar
Orange and grapefruit slices
Bergamot and lemon zest
Fresh sage, to garnish
Ice cubes
To Make: 
Serve in large Prosecco glasses. You can mix this cocktail directly into the glass.
Once you have sliced enough orange and grapefruit, squeeze the remaining fruit to create 30ml of juice.
Whisk the brown sugar with the juice until it has fully dissolved.
Fill the glass with ice cubes and add the fruit, the zest and a few leaves of sage.
Pour the Cointreau into the glass and the fruit juice with sugar and stir well.
Now add the Prosecco DOC and stir gently to avoid losing all the lovely bubbles.