Citrus Tart With Walnuts
---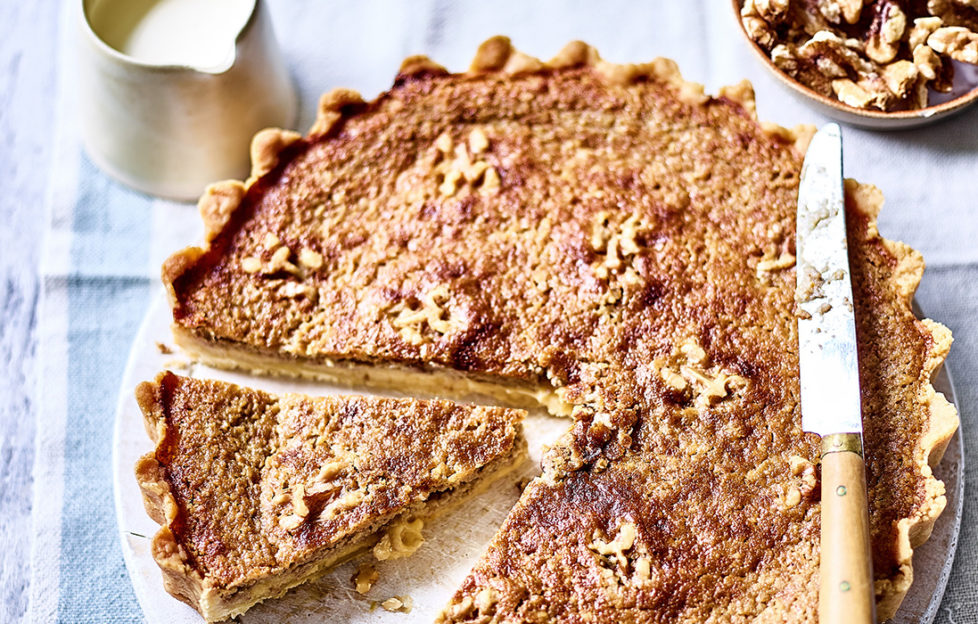 Quick and easy to rustle up in a food processor, this zingy orange and lemon tart has extra depth and richness (not to mention nutritional goodness!) from the ground walnuts blended through it.
Preparation Time: 15min
Cooking Time: 30-35min
Serves 8
Ingredients
For the pastry:
200g plain flour
1tbsp icing sugar
125g butter, softened
For the filling:
100g California Walnuts + 10 whole walnuts
200g icing sugar
3 medium eggs
Zest and juice of 2 lemons
Zest and juice of 1 orange
125g butter, softened
To Make
Preheat the oven to 200oC, gas mark 6. Place a baking tray in the oven to preheat.
To make the pastry, place the flour, sugar and butter in a food processor and blitz until it just starts to clump together.
Transfer to a 23cm fluted flan tin and press into the base and up the sides. Place the flan tin on a baking tray and bake for 10min.
Meanwhile, add the 100g walnuts to the same food processor and blitz until fine. Add all the remaining filling ingredients, except for the whole walnuts. Blitz until smooth.
Pour into the pastry case and scatter over the whole walnuts. Bake for 25-30min until golden.
Cool before removing from the tin.
Cook's tip: Best served warm with yogurt or cream.