German Christmas Market Cinnamon Swirls
---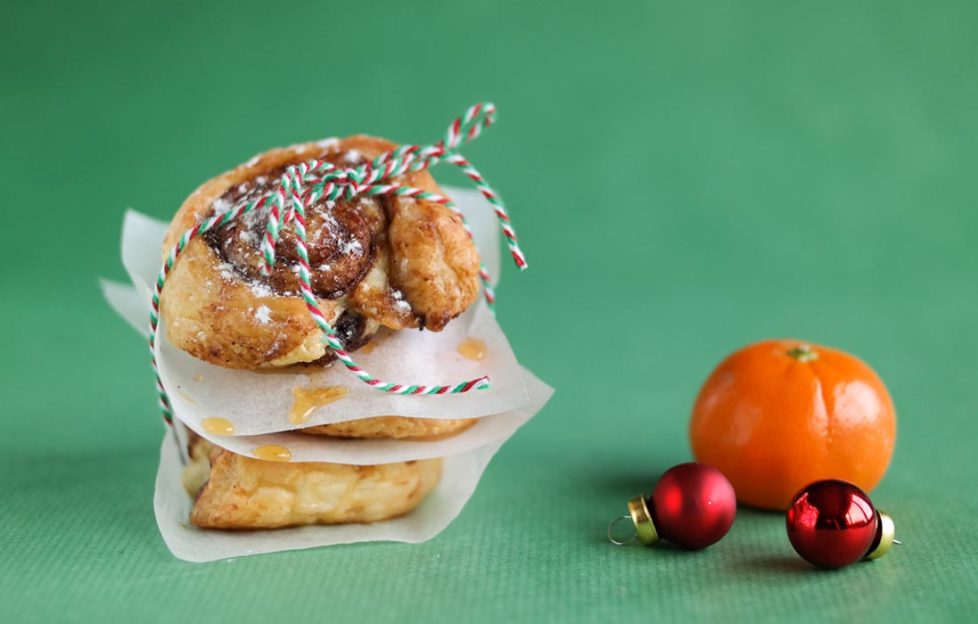 Christmas markets are renowned for their food. Now recipe box company Gousto has shared a mouthwatering German Market-inspired recipe for you to recreate at home.
Smell is the biggest trigger for memory, and with all the festive scents flying around there's no wonder this is such a nostalgic time of year. Enjoy these Cinnamon Swirls for dessert, or for an indulgent Christmas day breakfast!
You'll have half the spice mix left over – why not use it to add a little bit of Christmas to your festive recipes? (it will work in sweet or savoury)
Preparation Time: 20min
Cooking Time: 20-30min
Makes: 12 swirls
Ingredients:
1 sheet ready-made puff pastry
50g butter
2 tangerines
3tbsp brown sugar
2tsp ground cinnamon
1½tsp ground cloves
½tsp nutmeg
2tsp ground ginger
½tsp allspice
3tbsp icing sugar
To Make:
1. Preheat the oven to 180°c/ 160°C (fan)/ Gas 4.
2. Mix your spices. Zest the tangerines into the spice mix. Melt the butter in a pan over the stove or in a microwave. Tip: Smell the mix – if it's not bringing you enough Christmas nostalgia, add extra spices of choice.
3. Unroll the pastry and spread about 2/3 of the butter onto it. With a sieve, sprinkle the sugar evenly over the top, then sprinkle on about half of the spice mix.
4. Roll the longest edge of the pastry inwards, making sure it's tight. Brush the final edge with butter to make it stick. Using a sharp knife, slice into 12 even pieces
5. Place on a baking tray and use the remaining butter to brush the tops of the swirls. Bake in the oven for 20-30min, or until golden.
7. Juice one of the tangerines and mix with icing sugar – this is your glaze.
8. Paint the cooked swirls with the glaze and enjoy!