Win Myst Caramel Tequila and Spiced Apple Rum!
---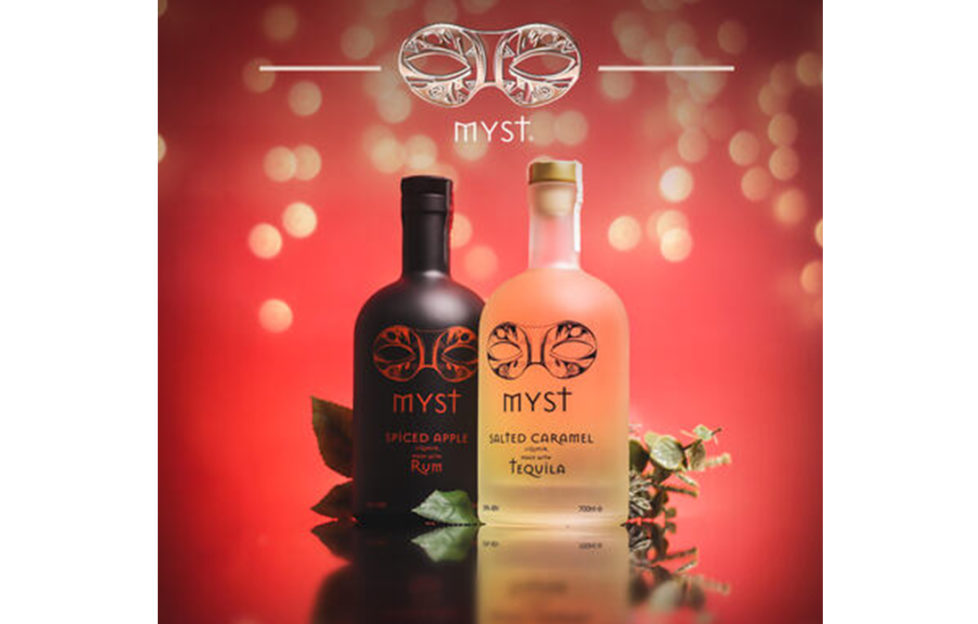 One lucky reader will win one bottle of Myst Caramel Tequila and Spiced Apple Rum, plus some branded shot glasses and some miniatures, too!
Myst, the drinks company launched in 2018, has two deliciously decadent offerings to get the party started this Christmas, and we are delighted to offer a bottle of each to one winner!
Myst Salted Caramel Tequila is best served chilled on its own or over ice with a slice of orange, or as a delicious dash to hot chocolate or coffee for a warming winter treat. Or why not surprise your guests by drizzling it over a dessert – it works particularly well on chocolate cake and apple crumble!
Myst Spiced Apple Rum is a fresh sweet blend of golden rum from Jamaica and Dominican Republic. Gluten free and vegan, it's distinctive taste will have you celebrating Christmas all year round – you can even warm it up to make a mulled rum!
Both work well in signature cocktails – their Ginger Spice recipe is so easy to make, simply serve up in a martini glass! Follow @mystdrinks for more ideas and product info.
This competition is for over 18s only, please drink responsibly.