Top Cosy Christmas Stocking Reads
---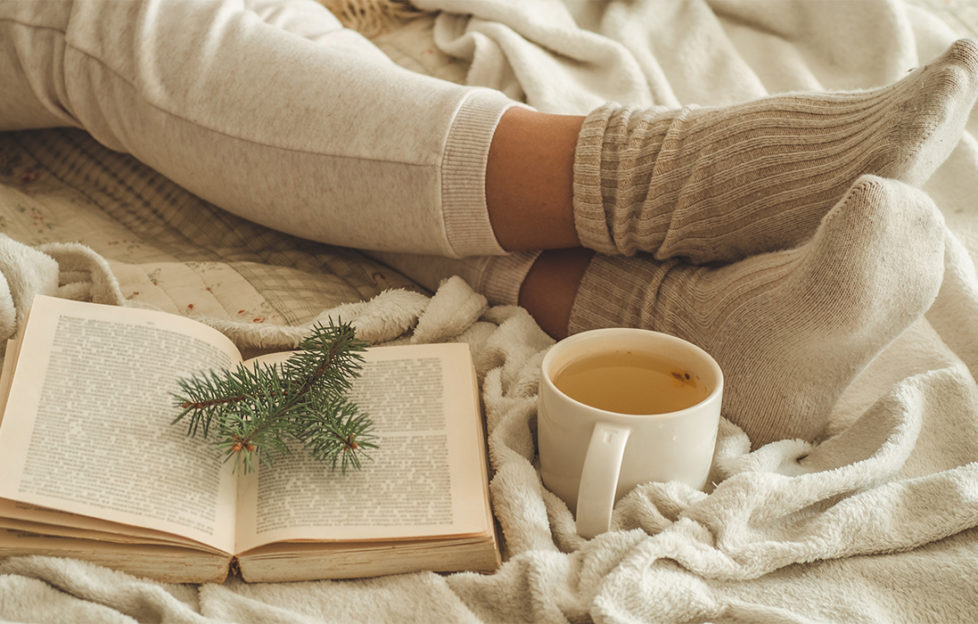 Pic: Shutterstock
Snuggle up on those long winter nights with a proper cosy Christmas read.
From romance to family festivities, there is a big dose of humour and goodwill in these book choices that are guaranteed to fill you full of Christmas spirit!
All About Us by Tom Ellen
HQ, PBO £7.99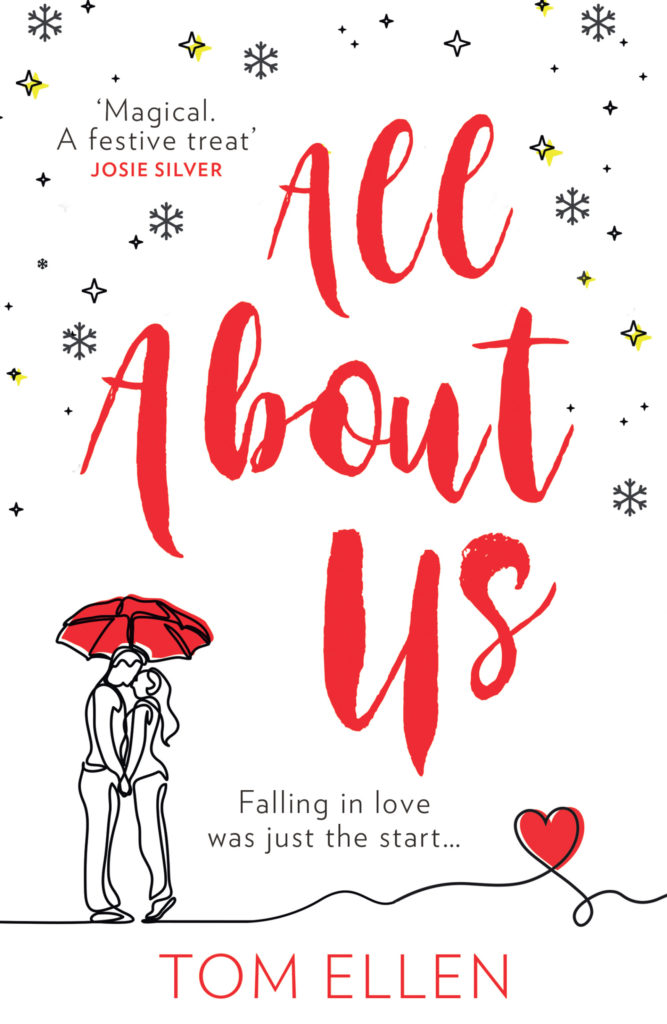 This is one cosy Christmas book with a difference. For once, Ben is not enjoying December. Usually full of the festivities, his spirit this year is dampened by his fizzling relationship with Daphne.
A little seasonal magic comes his way in the form of a mysterious seller and a watch which takes him back to 2005, Alice and the big what if…
A thought provoking, heart-warming book which ultimately gets us to question our own destiny.
One More For Christmas by Sarah Morgan
Harper Collins, PBO, £7.99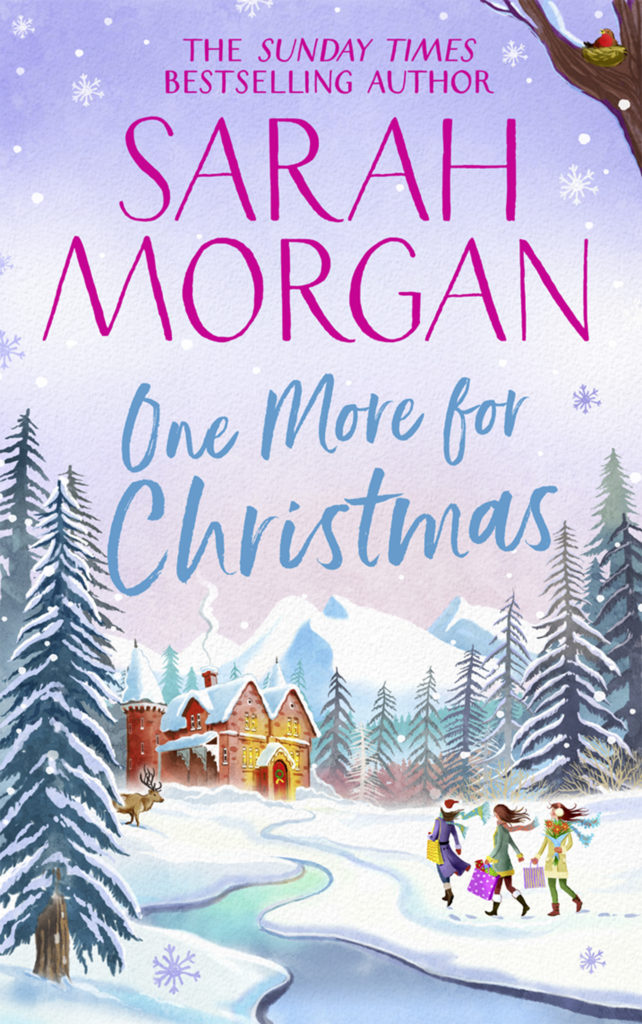 When successful businesswoman Grace has an accident, she realises life is too short for family feuds.
After she invites herself to join daughters Sam and Ellie for Christmas, the sisters are dismayed by their mum's arrival, believing she's got no place in their lives or round their festive table. But as the snow falls, their defences melt away, revealing some much-needed home truths for the three of them.
The Christmas Invitation by Trisha Ashley
Black Swan, PB, £7.99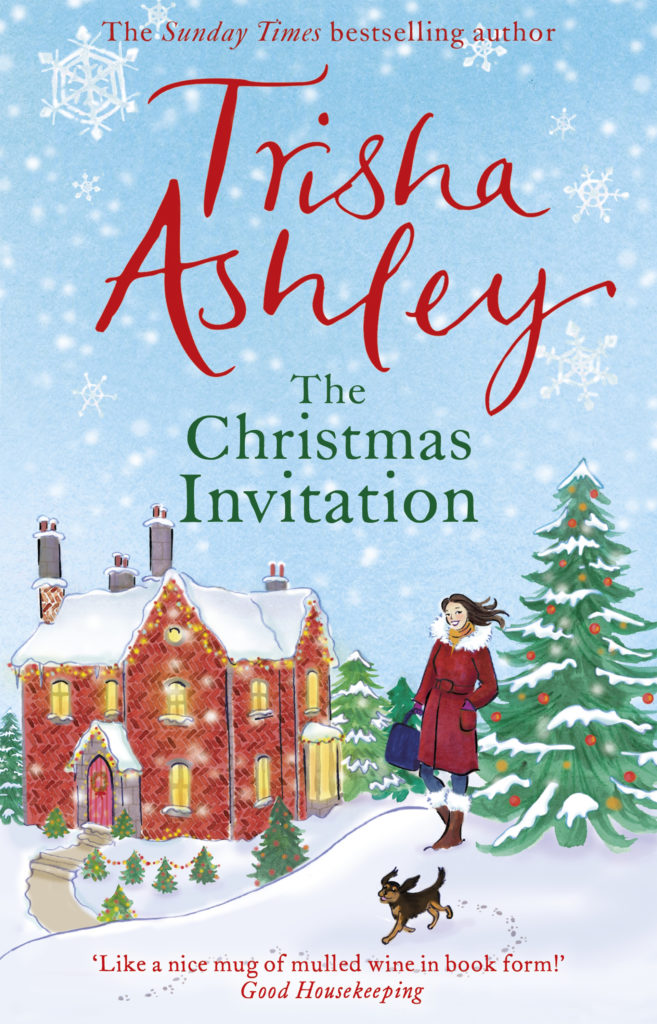 This is one Sunday Times bestselling author who never fails to pull out a festive cracker. Her latest seasonal book is full of cosiness.
Meg returns from the bright lights of the city to her warm family home in the small hilltop village. As she starts to get into the rhythm or rural life, old flame Lex appears. Will she bolt out of the village, or put those ghosts of the past to bed and discover the magic of Christmas?
I Wish It Could Be Christmas Every Day by Milly Johnson
Simon & Schuster, HB, £14.99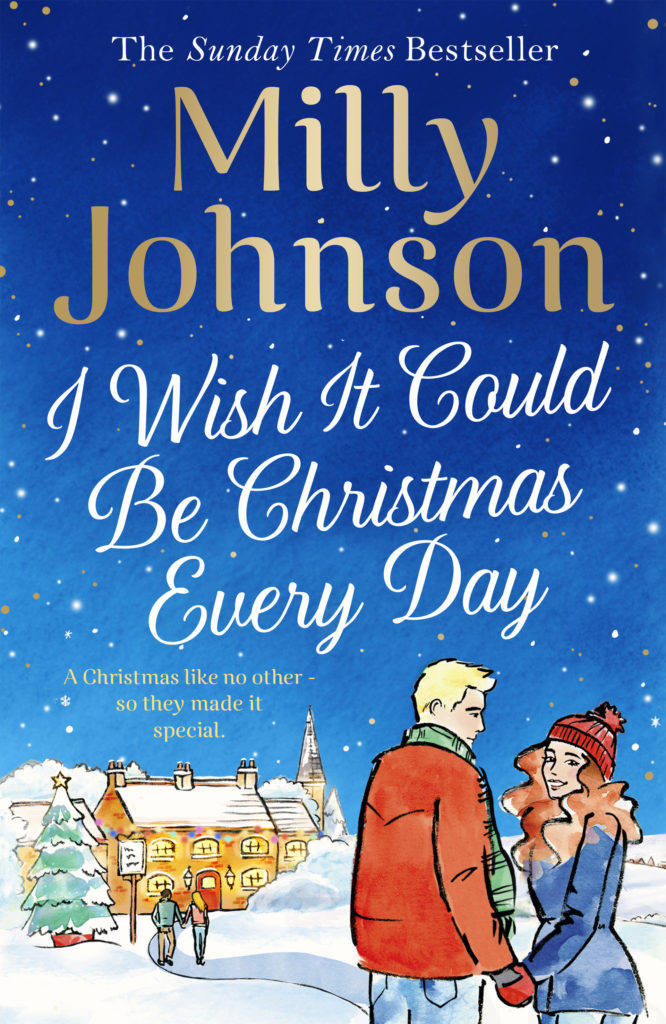 There's nothing like a blizzard, the day before Christmas Eve, to get six strangers talking! Set in the picturesque snow-dusted Yorkshire Moors, Charlie and Robin find themselves derailed from their luxurious Scottish break, ending up stranded in the tiny but equally idyllic inn in sleepy hamlet Figgy Hollow.
Finding their way through the blizzards, Jack and his PA Mary were en route to an important meeting. Finally Bridge and Luke planned a meeting intending to settle their divorce once and for all.
When a story is billed as "friendship, love and mince pies," then you can't go wrong! Add in Johnson's captivating writing and ability to champion community spirit and friendships, this is one book we all need by our bedsides. A glowing Christmas read.
Finding Love at the Christmas Market by Jo Thomas
Corgi, PBO, £7.99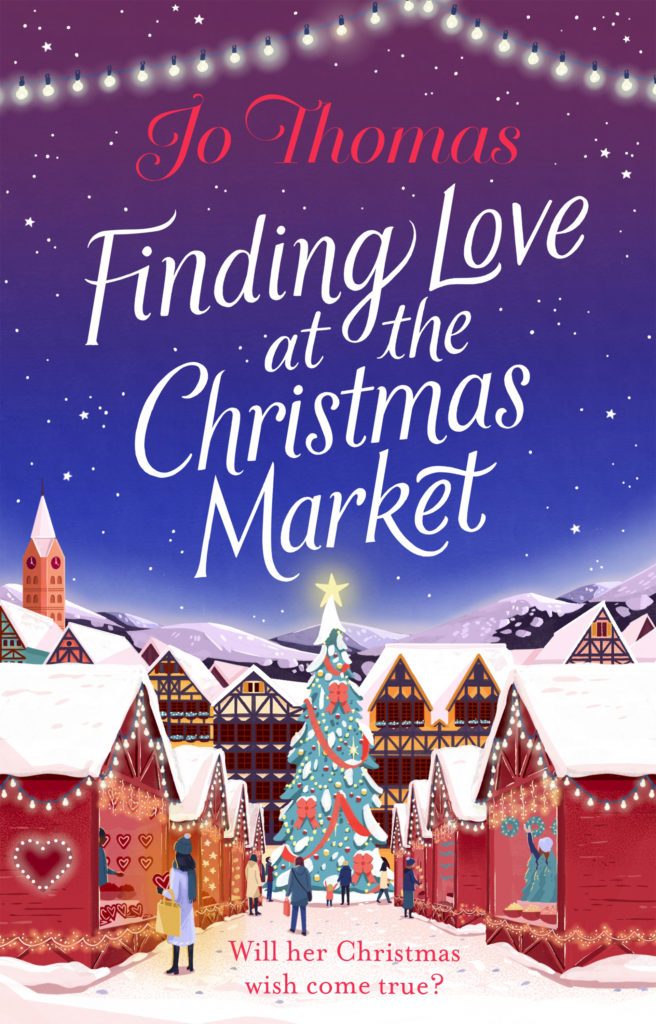 There really isn't anything better in the build-up to Christmas, than curling up with Thomas' latest. If you can stop staring at the gorgeous cover long enough to start reading, you'll find the story of caterer Connie who has a disastrous online-dating record.
Set in a sparkling German Christmas market, could this be one date with a difference… especially with a bus full of pensioners in tow? Will this date tick all the boxes?
Or should she throw away her wish list and simply embrace the warm gingerbread, twinkling lights and Christmas magic of the market?
The Six Tales Of Christmas by Anne Marie Ryan
Trapeze, PBO, £8.99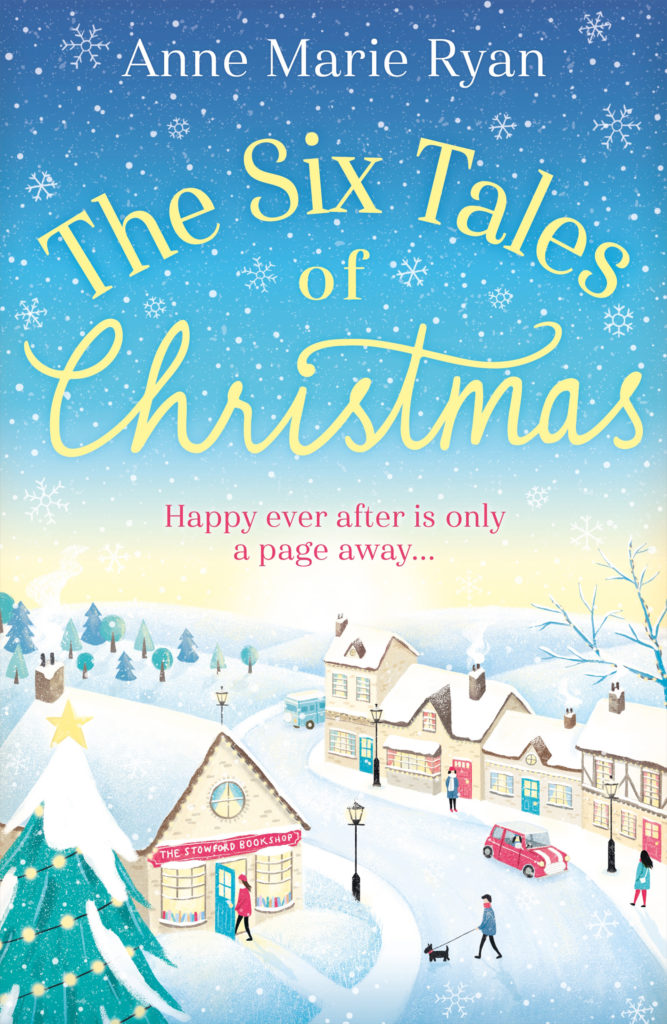 Nora and Simon have the shop of their dreams, a bookshop in the Cotswolds. But as the snow falls and they prepare for the festive season, not even mulled wine and mince pies can keep their spirits up.
In a bid to boost sales and bring in customers, they send out six books to lonely residents of the village. Can a big dose of community spirit save this independent bookshop? A poignant and equally festive hug of a book.
A Surprise Christmas Wedding by Phillipa Ashley
Avon, PBO, £7.99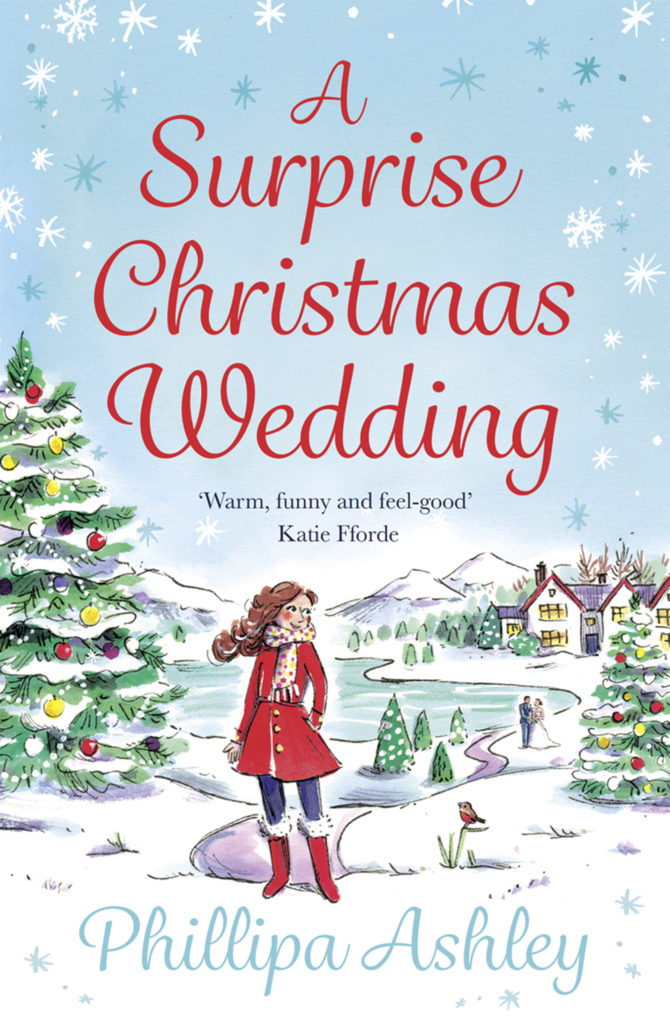 For the best in romantic fiction, Ashley is back with a big dose of seasonal sentiment. A year on after the heartbreak of Lottie's fiancé walking out, she lands her dream job on a stunning Lake District estate. With a last-minute Christmas wedding to organise and a handsome groundskeeper to keep her busy, Lottie comes face to face with her past.
Can she keep up the Christmas magic and organise the perfect Christmas wedding? Fans of Millie Johnson and Trisha Ashley will devour this sparkling read.
Meet Me In London by Georgia Toffolo
Mills & Boon, PBO, £7.99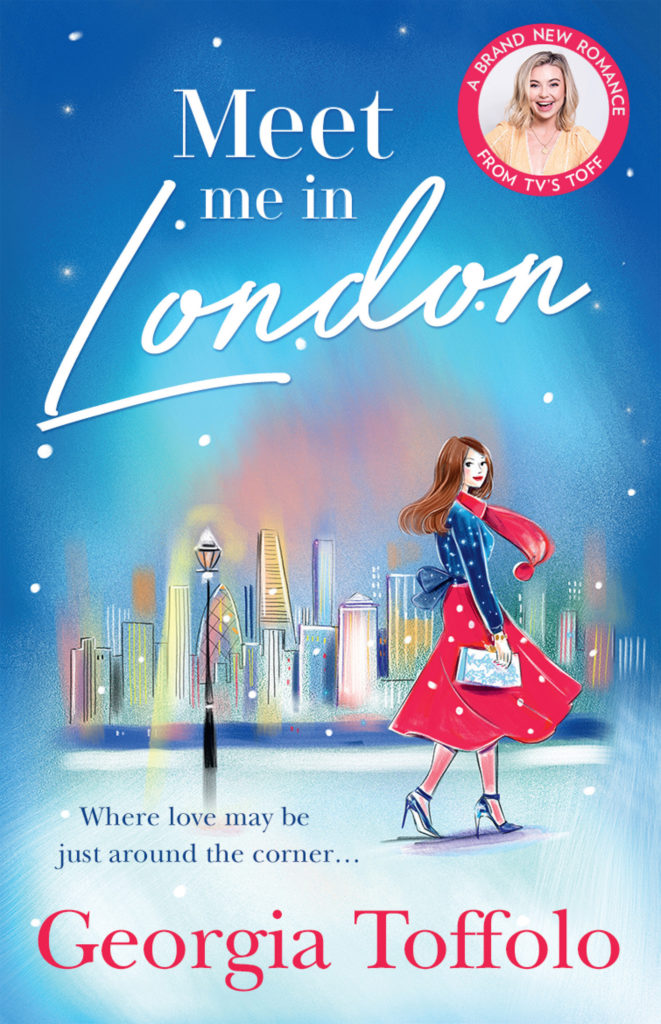 Fresh from the screens of reality TV, Made in Chelsea and I'm A Celebrity fame, Toffolo has taken to the page in the first of four location-led romantic books.
Victoria Scott is an aspiring fashion designer, Oliver Russell is knee high in his family's new department store. With conflicting interests, can they fake a relationship and both come out top with their businesses? Or will matters of the heart get in the way? Fans of Sarah Morgan will enjoy.
Christmas At The Island Hotel by Jenny Colgan
Sphere, HB, £14.99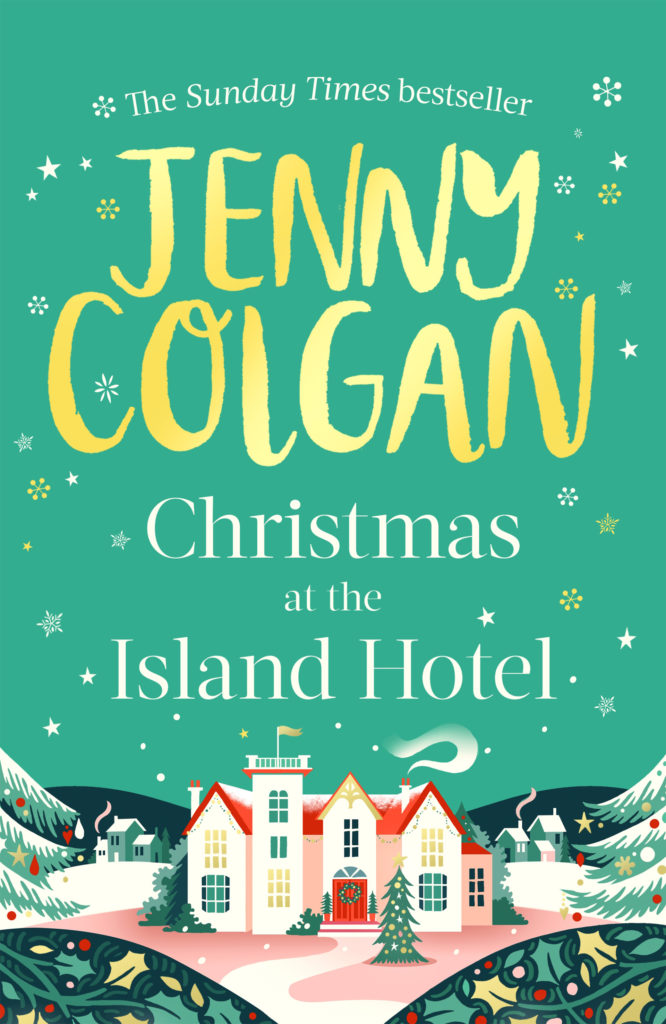 Set on the tiny but captivating Scottish island of Mure, this heart-warming story follows one well-meaning sister Flora determined to help her brother Fintan get over the death of his partner Coltan.
With a disused hotel, The Rock, to transform, the race is on to get everything up and running for the big Christmas opening. Filled with family and festivities, this a get-away-from-it-all read to curl up with.
Read about Jenny's own Christmas memories
A Season In The Snow by Isla Gordon
Sphere, PBO, £7.99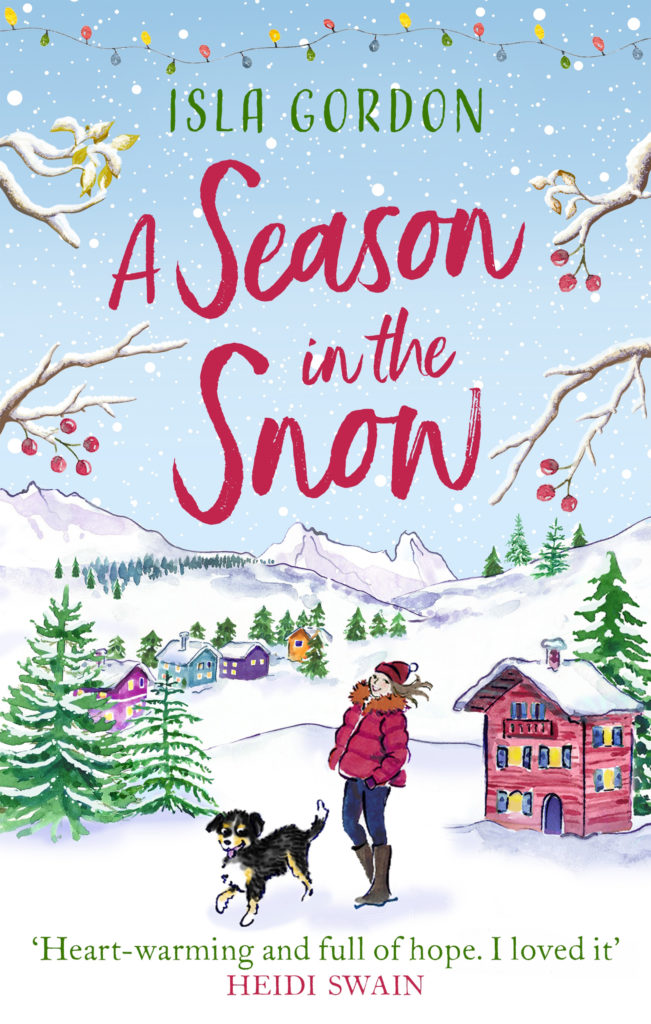 Alice's world is turned upside down when tragedy strikes and life in London will never be quite the same again.
Thankfully, a big bundle of fluff in the form of puppy Bear arrives… but a London flat is no place for a mountain dog.  So, where else to venture to but the snow-topped mountains of Switzerland?
What more could a Christmas read require than festive markets, log fires, falling snow and cafes to curl up in? Not to mention a snowfall of romance! This book has got it all for the perfect winter read. Cosy with a big C!
Christmas Wishes by Sue Moorcroft
Avon, PBO, £7.99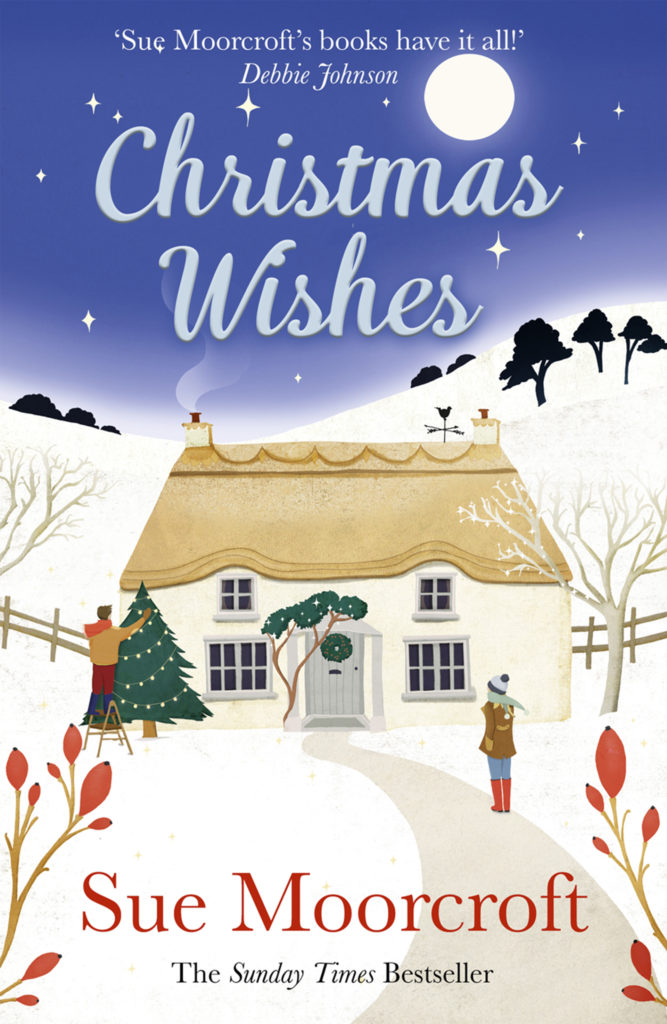 Sometimes fate has a way of keeping people who should be together, apart.
Enter Hannah and Nico, two childhood friends. Having lost her shop in Stockholm, a distraught Hannah is forced to move back to the little village of Middledip, only to discover Nico is there too. Will the two of them find romance under the falling snow or will they be iced out of each other's lives?
Another great read from Moorcroft, who went to Stockholm and tested out the culinary treats… all in the name of authenticity.
Together By Christmas by Karen Swan
Pan, PBO, £8.99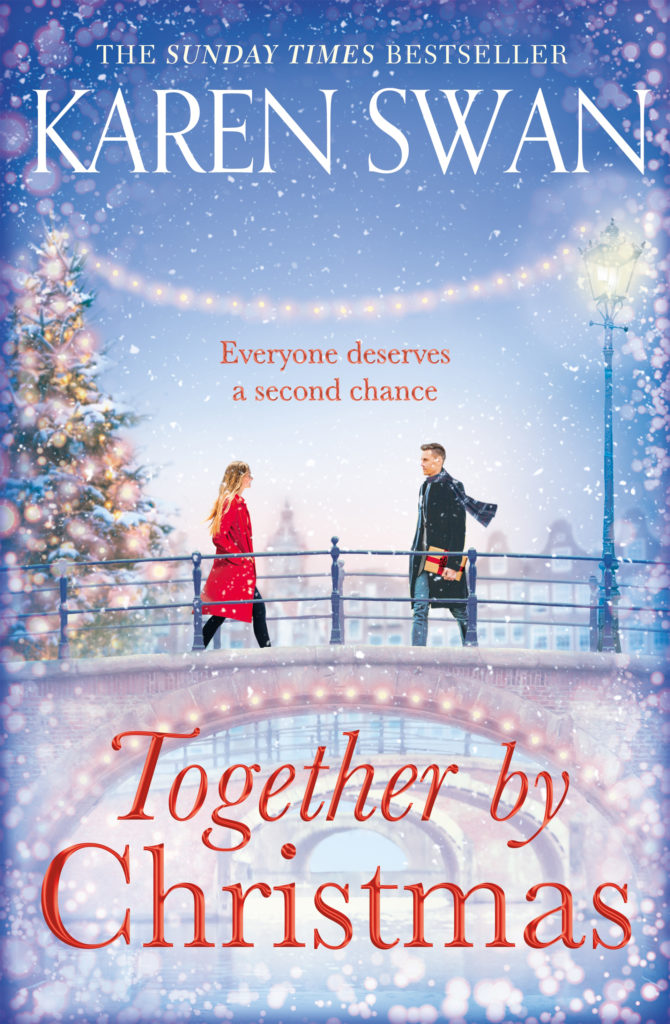 Successful career as a celebrity photographer. Tick. Close friends. Tick. Beautiful five-year-old son. Tick. It's nearly Christmas in Amsterdam and Lee is enjoying life.
That is, until a book with a mysterious message is left on her doorstep. When she tracks down the owner, a heart-stopping connection is made. Will Lee's past come calling?
With a surprising start in war torn Syria, Swan is a master of hints, resulting in a creative crescendo.
Beautifully written, this is a romantic journey to curl up with. New releases twice a year are not enough for fans of Swan!
The Unwrapping Of Theodora Quirke by Caroline Smailes
RedDoor Press, PBO, £8.99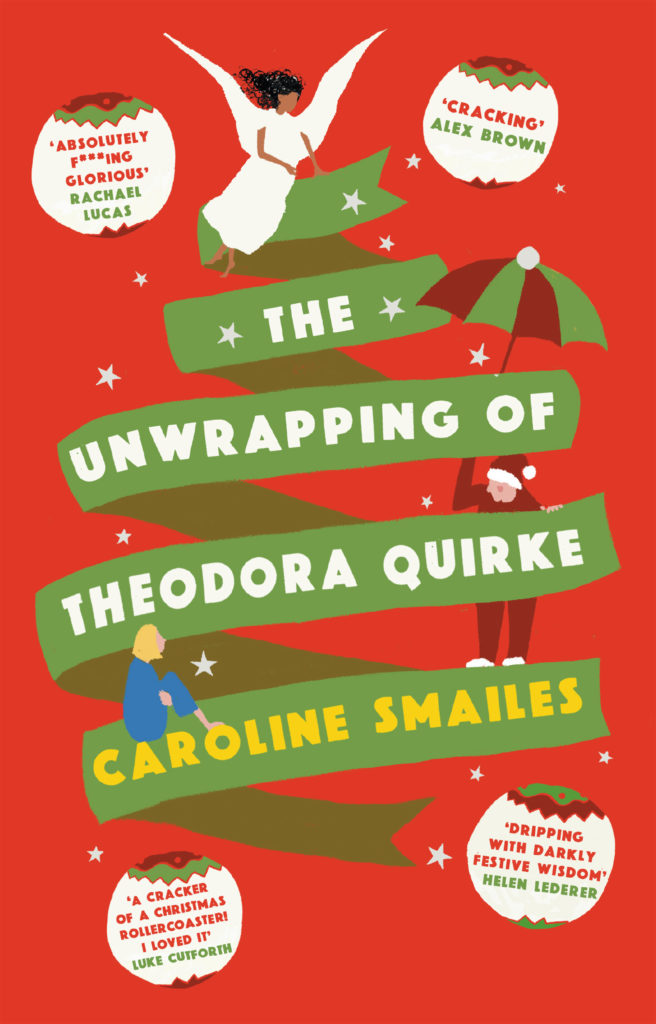 Working on Christmas Eve is enough to put anyone in a bad mood. Then add in a drunk man claiming he is Santa, the real one, aged 2000 years.
But St Nick is insistent that he's there to save Theo and with St Nicholas Day fast approaching, he is adamant that he has a plan to change her life forever.
A little swearing, and it can get a little gritty, but there is a whole lot of humour in here! Think a modern-day Christmas Carol. A real thought-provoking Christmas read.
A Christmas To Remember by Anton Du Beke
Zaffre, HB, £18.99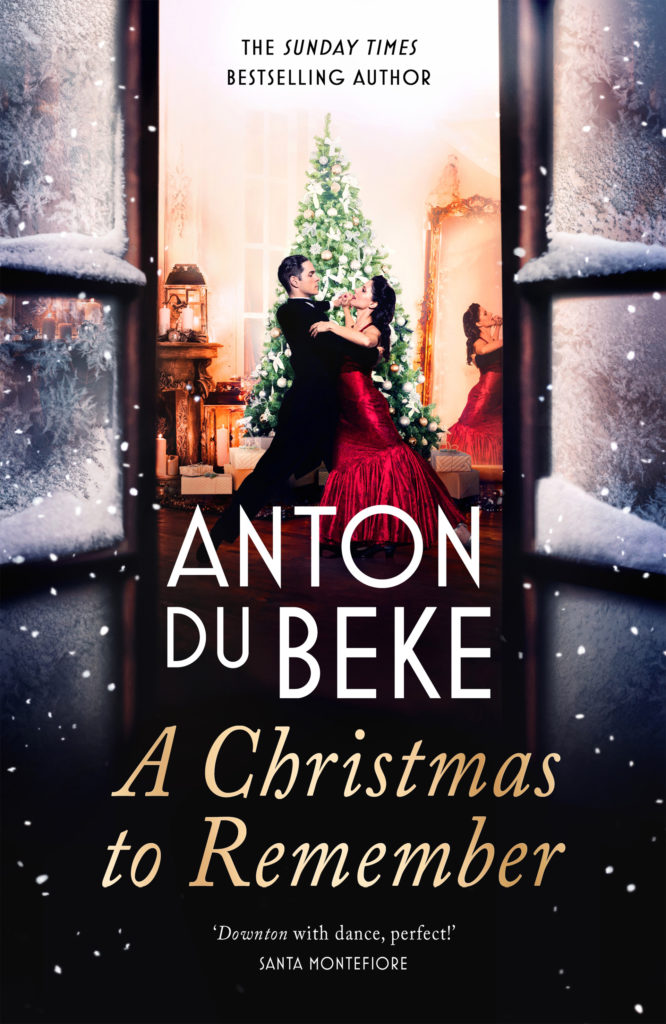 A sparkling third novel set in the exclusive Buckingham Hotel… guests travel from all around the world to take some comfort in the relaxing and luxurious setting, away from the worries of another war in Europe.
Staff work around the clock to ensure the guests are pampered, while guarding secrets both above and below floors at the hotel.
For chambermaid Nancy Nettleton, life couldn't get any busier. Falling in love was the last thing on her mind but with a wedding on the cards to dancer Raymond De Guise, this is sure to be one dazzling Christmas to remember!
As thrilling on the page as on the stage – another great novel by the hugely talented and generally lovely Anton Du Beke.
The Country Village Christmas Show by Cathy Lake
Zaffre, PBO, £7.99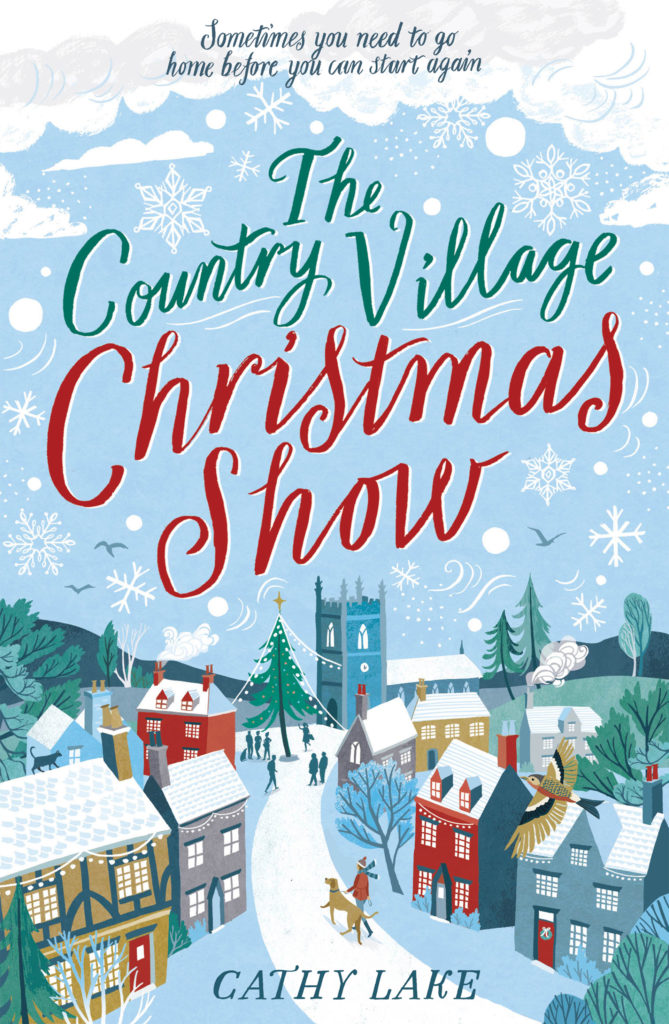 Sometimes, it's time to do something completely for yourself. Recently divorced and with a grown-up son, Clare is at a crossroads. Deciding to venture back to the countryside village she grew up in can be quite a change after decades of living away.
The first challenge is learning to live with her mum after all these years, complete with Goliath the Great Dane. Then throw in a Christmas show which Clare has managed to take on and she is suddenly knee-deep in the heart of the community. And possibly into the heart of another…
The Twelve Dates Of Christmas by Jenny Bayliss
Pan, PBO, £7.99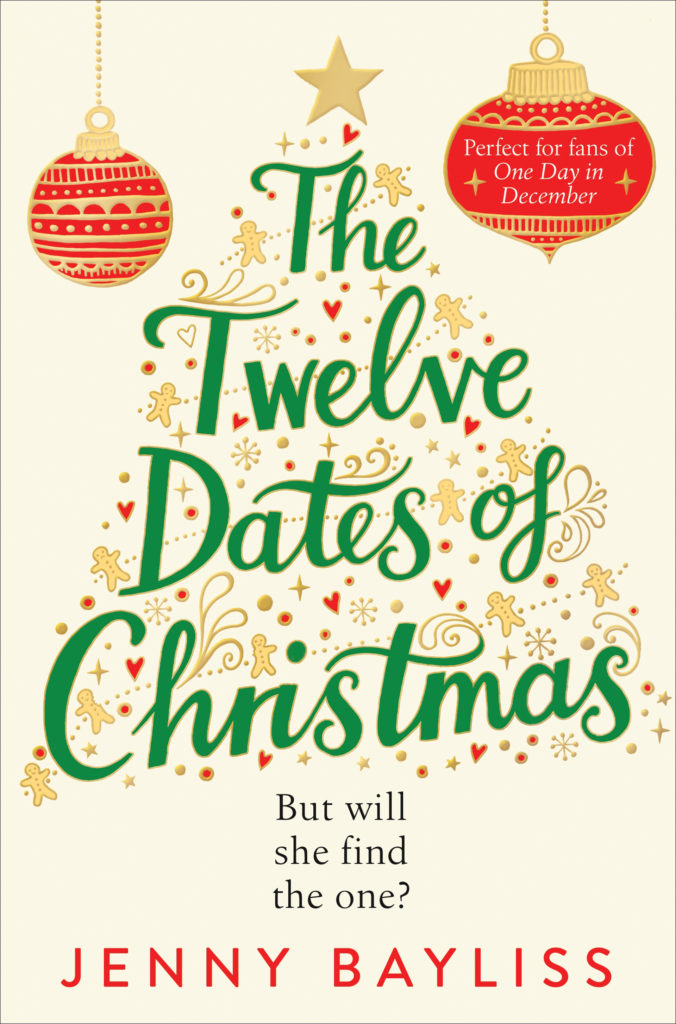 If you love an ultra-glittery dose of festive romantic comedies – think The Holiday, Love Actually –then this is the book for you.
Kate Turner is single and proud. Back in Blexford for Christmas, she catches up with old friends, her dad and takes a well-earned break from her fabulous career as a fabric designer.
It's not as if she needs love, but as a big fan of Christmas, she agrees to sign up to a new dating app The Twelve Dates of Christmas. Cue twinkling lights… but will it be a Christmas stocking of twinkling hearts as well?
Miracle On Christmas Street by Annie O'Neil
Orion, PBO, £8.99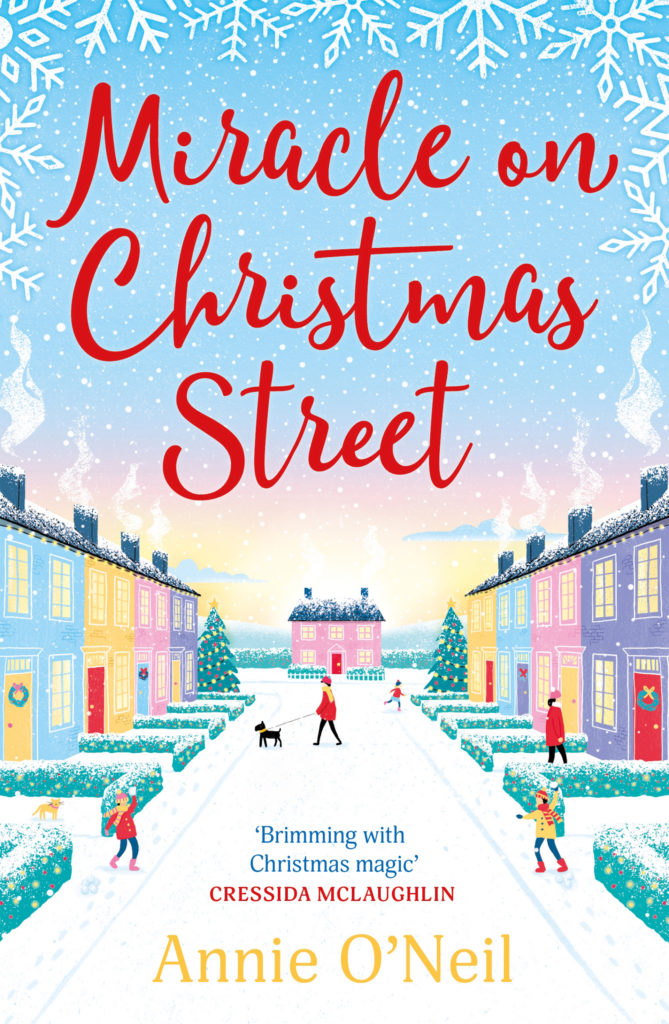 When a book is set in Christmas Street you just know it is going to be a festive feast!
While Jess Green may be looking to avoid festivities, her neighbours have other ideas – a real-life advent calendar where each house opens its door for everything from gingerbread icing to carol singing. Perfect for fans of Sue Moorcroft and Heidi Swain. If only there was a door into this book! Full of Christmas cheer.