The best celebrity Christmas trees of all time!
---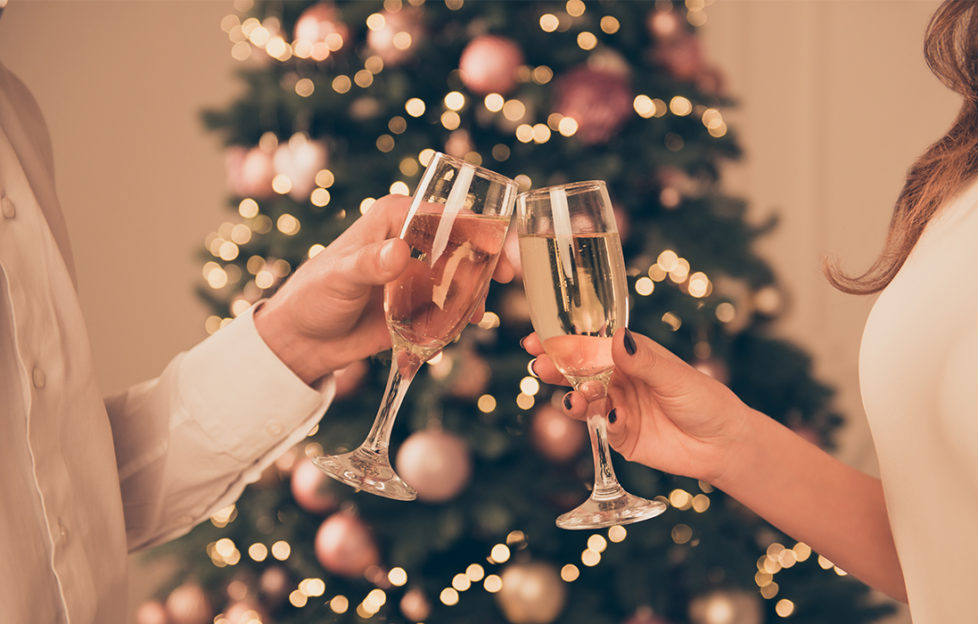 Pic: Shutterstock
If you're looking for some star-studded festive inspiration then look no further!
From lavish over-the-top opulence through to Scandi simplicity, we've collated some of our recent top celebrity festive interiors. From Catherine Zeta Jones through to the lovable Lorraine Kelly, these are the stars making it shine at Christmas…
Careful there, Kelly…
It's a stunning tree, but we're a little worried about how Kelly Osbourne (watched by mum Sharon) is going to instal the fairy on the top branch if she's already stretching health and safety to the limit! A fishing rod, maybe?
Need a bigger tree, Reese?
Next to this outsize bauble, dainty Reese Witherspoon looks as if she could be the fairy to go on the top of the tree! We've all done it – found the perfect item and forgotten to check the measurements… still, it's in scale with that giant pine cone at the bottom.
Let it snow… tidily!
Whose tree is this? It's deceptively well laden with bows, baubles and silver branches, beautifully co-ordinated in white, cream and silver… but the clues lie in the Scandi style ornaments and that uncannily straight line of fake snow. Yes, it's Mrs Hinch's festive display! We suspect those messy reindeer will have their sprinkled snow swept up before too long…
Family festivities
With weeks-old Serena now on the scene, a little sister for Sophia, Tamara Ecclestone will have lots more gifts to pile under her beautiful tree. She combines elegant red, gold and green baubles with cuddly Santas and elves – family trees can be the height of glamour too!
Tree or sculpture?
"Where's the tree?" you might well ask. Coleen Rooney has gone all out with glittery bows and silvered foliage… yet the unifying theme of creamy white and the burst of gold at the top somehow make it all work.
On the sofa with Lorraine… at home
No one does cosy elegance like chat show host Lorraine. Reindeer everywhere, on the tree, sofa and table, an un-fussy, artificial tree that's just right, and a glass of fizz ready for relaxing. We could happily move in here!
A Christmas whirl
Catherine Zeta Jones is known for embracing family occasions with enthusiasm, and she's excelled herself with this evocatively lit tower of a tree beside a garlanded fireplace. We love those ornate angel ornaments too. Take the tour!
Happy Holly days
Holly is always brimming with life and fun – and the festive party is clearly just about to begin. Even if it's just you on your own this year for Christmas, you can take a leaf out of Holly's book and revel in the timeless joys of the season.