Perfect Personalised Gifts To Delight Your Loved Ones
---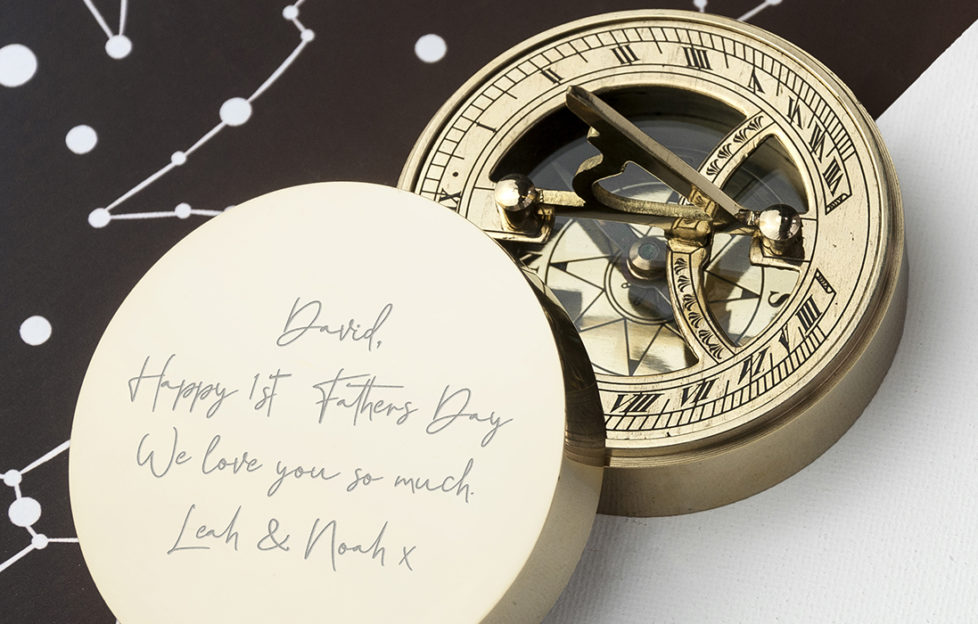 £65, Notonthehighstreet
What better way to show you care? These wonderful, stylish gifts can be made even more special by adding the recipient's name or initials.
Elegant monogrammed bags
Just in time for Christmas gifting, Beautify has launched its own personalisation service with a new collection of bags and purses. This year, more than most, Christmas will be even more precious, so if you're looking for something that has an extra special touch, a personalised bag or purse will be a gift you can treasure forever.
Beautify's newest collection consists of handbags, purses, backpacks, tote bags and weekend holdalls. Whatever your plans, Beautify has you covered, from weekends away to days out. Not only does this collection consist of vegan friendly faux leather pieces, each personalised item comes with beautiful gift wrap, making the experience even more memorable. All pieces are carefully lined for a quality finish so you not only get a timeless chic accessory but one that will be there for all your vacays.
You can personalise any bag or purse with up to three of your chosen initials, monogrammed to the front. Your selected initials will be carefully embossed using either gold, silver or rose gold foil to give each piece a luxe finish.
A personalised gift is the perfect treat for a loved one, or even a pay day treat for yourself. You can shop the collection here.
Truly individual children's gifts
Take a charming wander through the curated online marketplace notonthehighstreet, offering everything from food and drink to jewellery.
Of course, Christmas is all about making it magical for the children. From personalised Christmas books that put them in the story, to inspirational wall prints for their bedroom and their very own baking set, each of these unique gifts has been designed, made or sourced by one of the UK's best small creative businesses to bring an extra special touch to Christmas morning.
Tricky recipients? No problem
Christmas might seem a bit different this year, but giving your loved ones the perfect gift has never been easier. Now more than ever, a gift with a personal touch to those you love will mean so much more.
Treat Republic's gift guide will help you become a gifting superhero, no matter how difficult your recipient. Triumph when you take on the dreaded Mother-in-Law challenge or the 'Man-who's-got-everything' battle. Do you have wonderfully frustrating vegan friends who are always a problem? Don't worry. We've got your back with our real leaf leather vegan accessories.
Better still, help save the planet with every order! Working with One Tribe Global we're helping to protect rainforests so you really can save trees while you Christmas shop!
Sweets To Your Sweet…
Looking for personalised family gifts designed to raise a smile? PersonalisedGiftsShop offers everything from cushion covers to candles and cake tins, as well as this munchable hamper and adorable teddy. Each cute gift includes a personalised message from you to the recipient – a lovely touch after months of not being able to see one another.
Timeless home chic
Tori Murphy's British-made personalised homewares and kitchen textiles conjure up perfectly the atmosphere of rustic country-house living. Prices start at £30, embroidery at £2.50 per letter. Aprons and drawstring bags are also available for personalisation.
Your very own gin… not for sharing!
Check out the epic Christmas range from Warner's Distillery. From brand new 0% Botanic Garden Spirits allowing everyone to enjoy the taste of Warner's together, to the much-loved flavour-filled Christmas Cake Gin and the new label personalisation service to make any gin extra special, there really is something for everyone.