Make Your Own Floral Tree With Serenata Flowers
---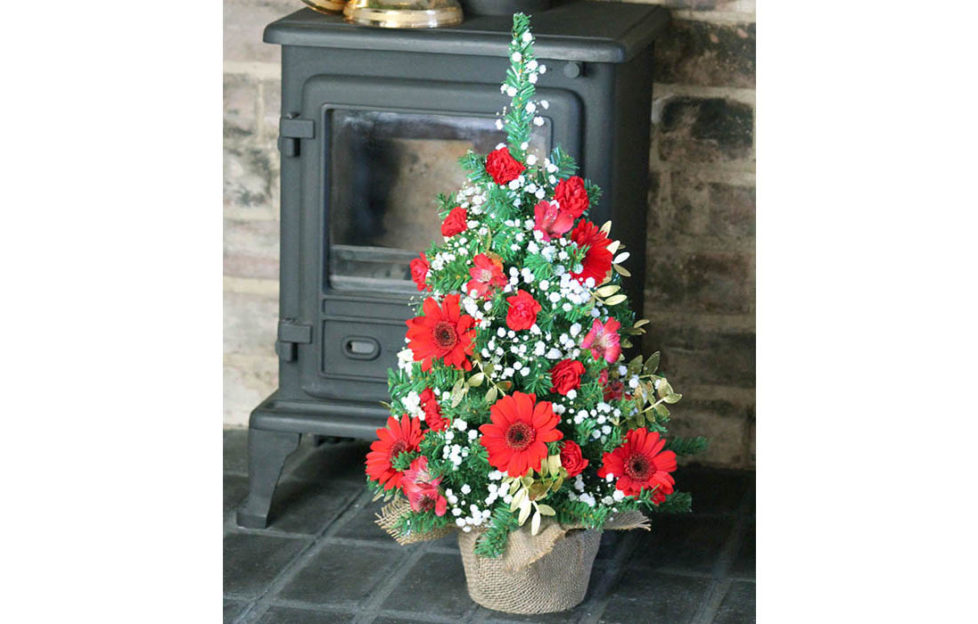 Transforming your home into a winter wonderland is always a highlight in the Christmas calendar, and 2020 is the year to try something new.
While putting up the Christmas tree is symbolic of the start of the festive season, there's nothing like a fresh bouquet of flowers to put a smile on someone's face. That's why the experts at Serenata Flowers and Christmas Tree World have teamed up to create this gorgeous festive floral tree.
Loved by celebs such as Jennifer Lopez and Britney Spears, a floral Christmas tree is sure to add both a pop of colour and touch of luxury to your decorations this year. Find out from the experts how you can recreate this stunning decoration at home.
Choosing your tree
The first step for creating your floral display is to choose what sort of tree you want to decorate. David Sumner, online sales manager at Christmas Tree World, explains, "While a large tree looks incredibly impressive when adorned with fresh flowers, a smaller tabletop tree is far more practical. It will require less time and fewer flowers to decorate."
If you're looking for a floral tree that will also double up as a showstopping centrepiece, then take inspiration from Christmas Tree World's mini Christmas tree range.
Find your flowers
Before choosing which flowers will be the star of your festive show, it is important to think about the aesthetic you want to emulate.
"If you have a taste for tradition, choose flowers that are in classic Christmas shades such as deep red roses or carnations. We used the stunning Blooming Ruby bouquet for our floral tree," says Lucia Polla, marketing manager at Serenata Flowers. "White blooms like camellia are perfect to create a delicate and elegant floral tree."
To make sure your floral trees stays fresh for the longest time possible and has an authentic wintry appearance, choose flowers that are in season.
"Pansies, violas, camellias, and primrose are gorgeous flowers that bloom in winter and are all easily available." Polla explains.
Prepare your petals
Once your beautiful bouquets for your floral tree have been delivered, it is time to prepare the flowers.
According to Lucia, "you should wait until your flowers have bloomed and are open before you use them to decorate your tree. Using flower food as well as regularly spraying your flowers will help ensure that they bloom to their full potential."
After the petals have opened, it is time to trim the stems of your flowers, leaving around 2 inches of the stem remaining – this will help you to slot the flowers into place on the tree.
Ready, set… decorate!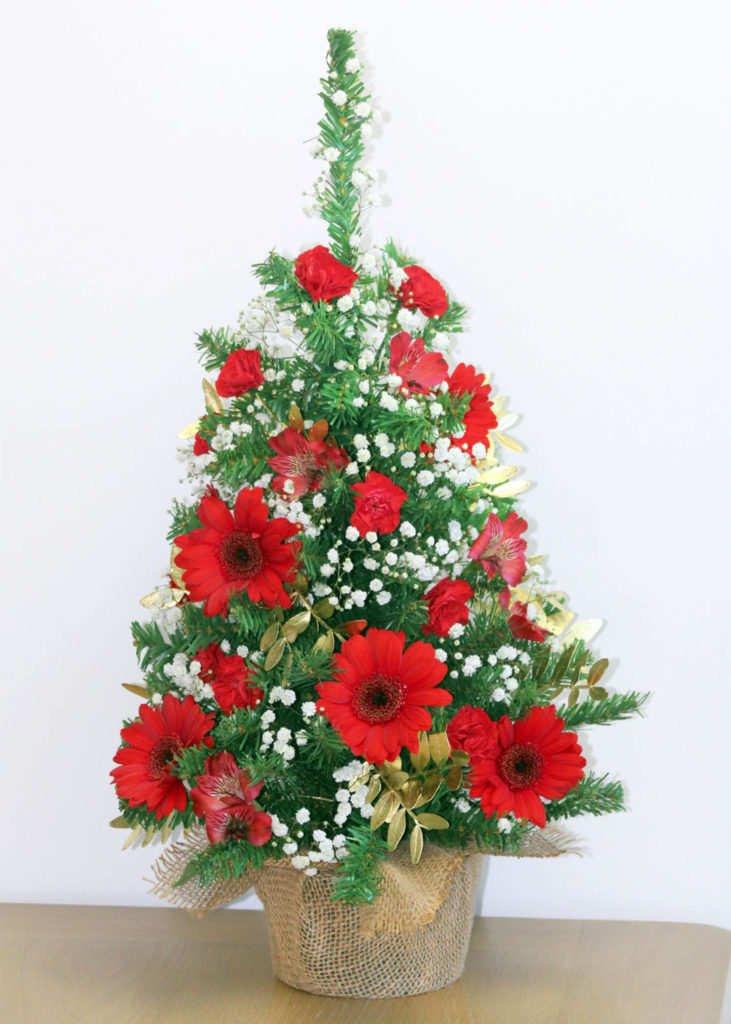 Decorating is always the most exciting part of getting your home ready for Christmas, and a floral tree is no exception. Once your flowers are ready to be placed, the experts at Christmas Tree World say that you should approach the decoration process as you would with a more classic Christmas tree.
"The key to decorating any tree is to distribute the decorations evenly. Creating a sense of balance is what makes a tree really aesthetically pleasing," Sumner explains. "As you would make sure that large baubles and small baubles are fairly symmetrically placed on your tree, do the same with your flowers."