Iceland's Limited Edition Retro Twist!
---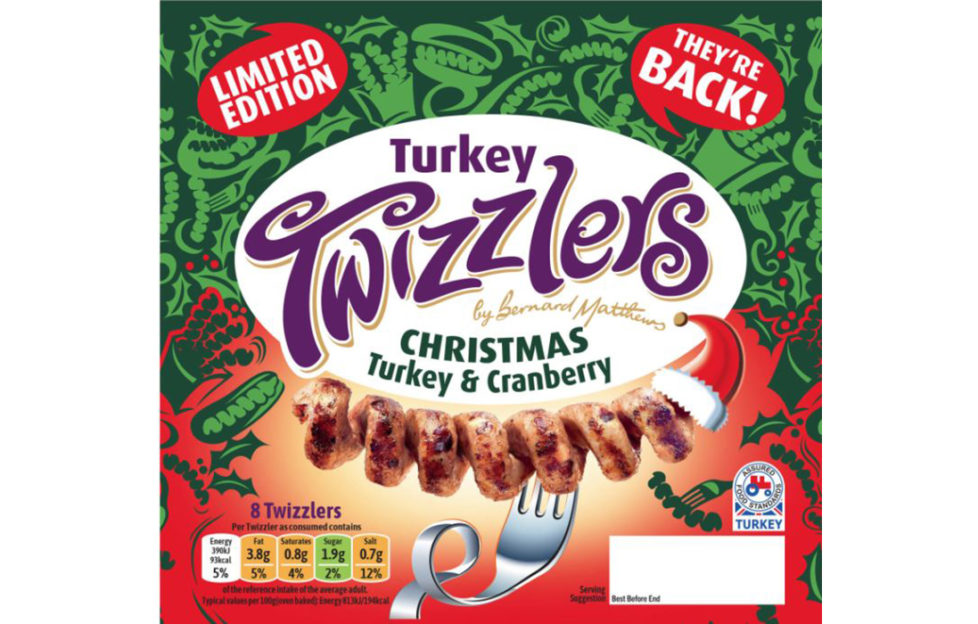 After waiting 15 years for their hotly anticipated comeback, Turkey Twizzlers flew off Iceland's shelves earlier this summer and sold out within a week, as nostalgic customers went wild for the meaty treats. And now they're back with a a very festive twist…
Planning a Christmas get together, or a buffet for the whole family! Then why not add a retro feel by adding Turkey Twizzlers to the feast?
Iceland has a new Christmas version, and expects the festive turkey and cranberry variety to sell even faster, as the nation gets into the Christmas spirit earlier than ever before.
Turkey Twizzlers Christmas Turkey & Cranberry (£3, 8 pack) are packed with turkey, sweetened dried cranberries and herbs such as sage, rosemary and thyme, making them the ideal accompaniment to vegetables for a perfectly balanced meal or as the ultimate Christmas party food over the festive season. Simply pop in the oven for 16 to 18 minutes!
Also look out for Iceland's delicious 3 for £5 range of customer favourite canapés and sharing bites that will wow party guests, including exciting new delightes such as Mini Steak Bakes (£2, 10pk) and Fish and Chip Cones (£2, 8pk).
Check out the full range at www.Iceland.co.uk.