Win Warner's Christmas Cake Gin!
---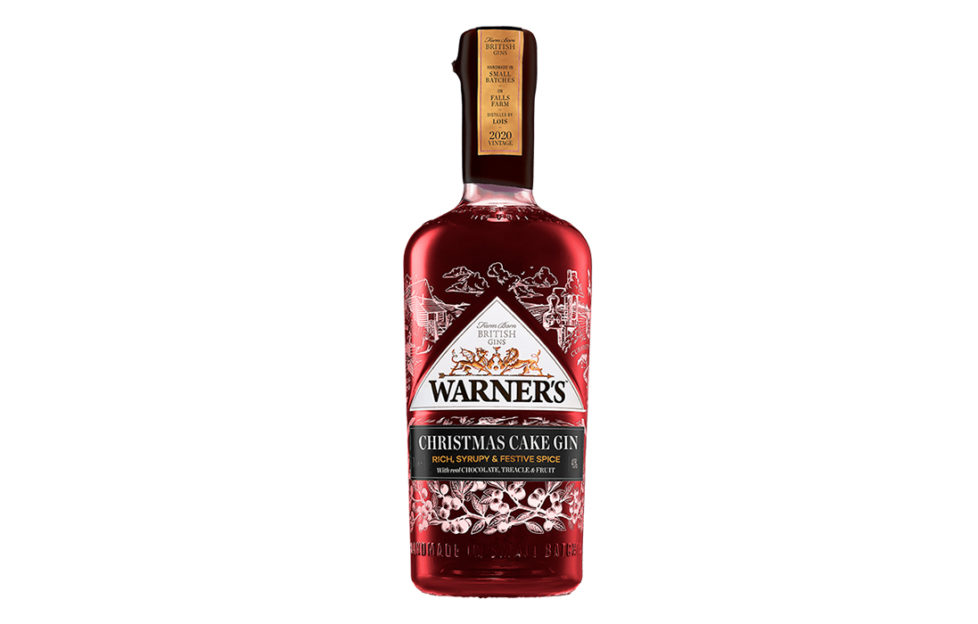 Serve up something naughty but nice this festive season – we've one 70cl bottle to give away!
Warner's, the family run gin company who produce farm-made gins using natural, seasonal ingredients, have a limited edition flavour you'll want to try this Christmas!
Warner's founder, Tom, wanted to create a gin with the same sweet, rich and syrupy flavours of his mum's traditional homemade Christmas cake. Distilled with real dark chocolate, ginger, juniper, and festive spices, expertly blended with cherry juice, hand-picked sloe gin macerate, pure treacle and a few secret ingredients, Warner's limited edition Christmas Cake Gin was born! Serve it up to Christmas guests over ice, or topped up with Coca Cola for something a little bit different!
Warner's Christmas Cake Gin (70cl, 40% ABV, £38) is now available from www.warnersdistillery.com, and is just one of the delicious flavour combinations they produce. Their personalised label service adds the finishing touch if you're shopping for gifts!
This competition is for over 18s only – please drink responsibly.