Queens In Blankets – Spanish Olives Canapes
---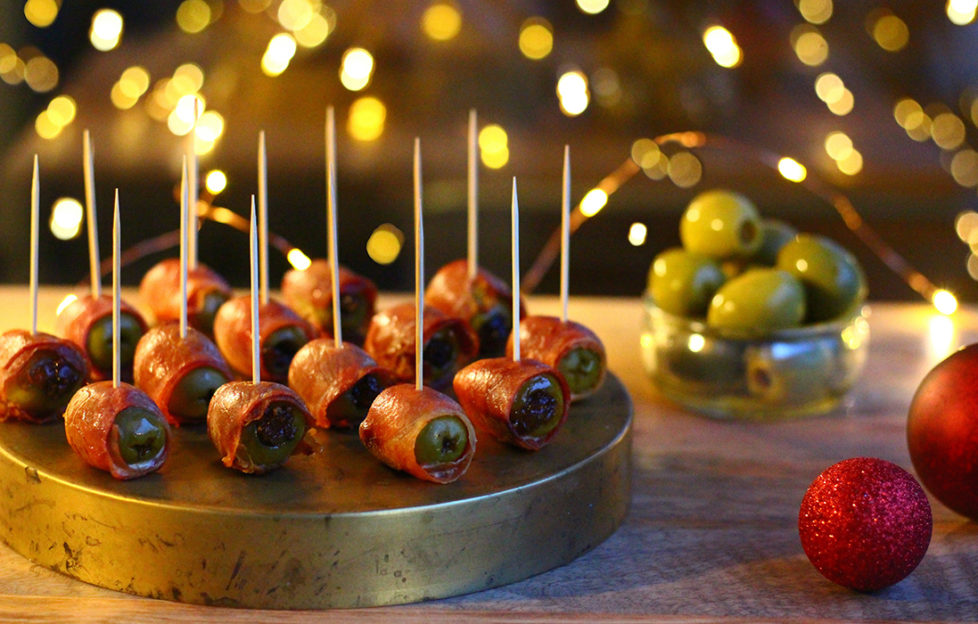 Pic: Olives From Spain
The plump, meaty Gordal queen olives give these simple canapes real bite! They're a fresher, healthier option for the buffet table, with no pastry in sight.
Preparation Time: 10min
Cooking Time: 8min frying/15min in the oven
Makes: 16 
Ingredients:
16 Gordal (Queen) olives
8 slices Serrano ham
1 jar onion marmalade or similar store-bought chutney
To Make:
Empty the jar of onion marmalade/chutney into a piping bag, cut off the end and fill the centre of each olive.
Halve the slices of Serrano ham lengthways.
Roll each olive up in a strip of ham and place on a baking tray.
Pan-fry or bake in the oven at 200°C until evenly crisp.
Serve warm.