Christmas Fudge For Gifting
---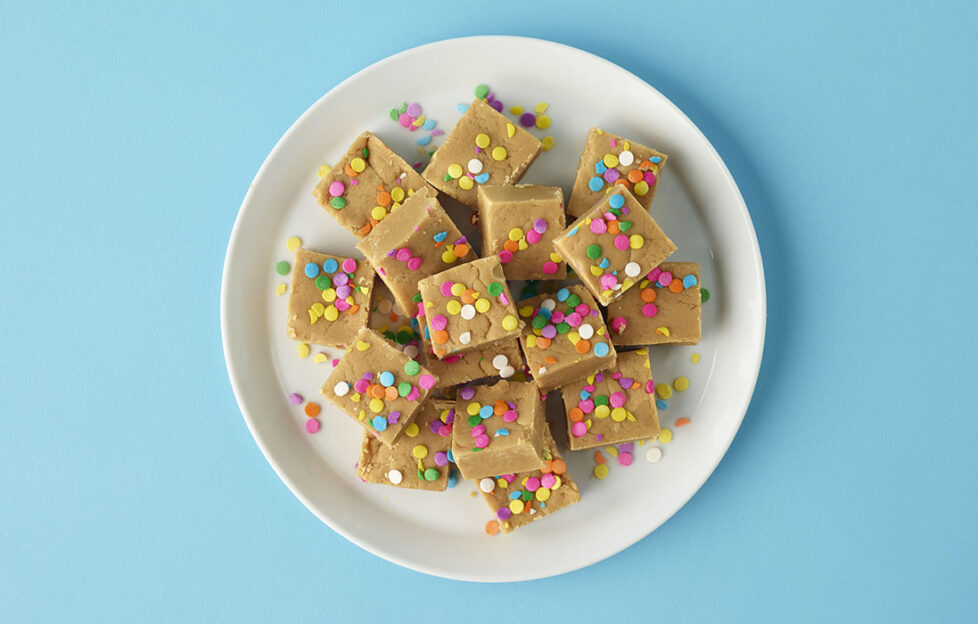 Simple and irresistible, this melt-in-the-mouth peanut butter fudge is sure to be received with a smile!
Preparation time: 10min
Cooking time: 5min + 1hr cooling
Serves: 12
Ingredients:
1 x 340g jar SKIPPY® Peanut Butter Extra Smooth
125ml whole milk
400g sugar
200g marshmallow fluff
1tsp vanilla extract
¼tsp salt
Sugar sprinkles, to decorate (look out for festive themed sprinkles in shops!)
To make:
In a medium non-stick saucepan, combine the milk and sugar.
Bring mixture to a boil over medium heat. Then reduce the heat to medium low, stirring constantly for 2-3min.
Remove from the heat. Stir in the peanut butter and remaining ingredients.
Transfer the fudge mixture to a lightly greased 20 x 20 x 5 cm cake tin.
Let stand at room temperature for 1 hour, then refrigerate until ready to hand over. Cut the fudge into 6cm squares, pile into gift boxes or bags, and add  a generous amount of sugar sprinkles before sealing with tape or ribbon.
Cook's tip: The fudge will keep fresh in an airtight container in the fridge for a week, or in the freezer for 2 months. Add to your place settings on Christmas Day, or pop in cellophane bags or gift boxes as a wonderful treat for friends and family.