Cheats Raspberry Mille Feuille
---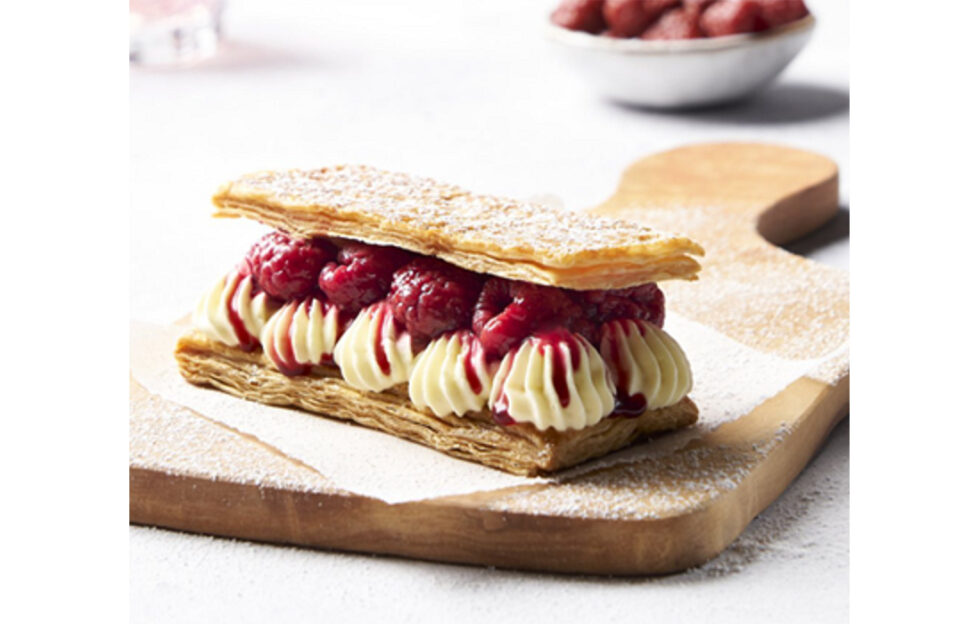 Recipe by Princes
A stunning pudding to serve on Christmas Day – and it only uses 4 ingredients!
Preparation time: 12min
Cooking time: 15min
Serves: 4
Ingredients:
1 packet of ready rolled puff pastry (320g)
2tbsp icing sugar
1 x 300g can Princes raspberries in light syrup
300ml double cream
To Make:
Preheat the oven to 180oC, Fan Oven 160oC, Gas Mark 4.
Cut the puff pastry into 8 rectangles about 10cm x 5cm.
Dust with icing sugar and place on a baking tray lined with baking paper.
Place another sheet of baking paper on top and another baking tray to keep it gently squashed down while it cooks.
Bake in a pre-heated oven for about 15min, then take out of the oven and allow to cool.
Meanwhile, whisk the cream by hand in a bowl for about 10min until you create stiff peaks. Add 1tbsp of icing sugar and whisk for another 30sec.
To create each mille feuille, place one puff pastry rectangle on a plate, add a layer of cream (pipe with a large nozzle), then raspberries, then top with puff pastry and a sprinkle of icing sugar.