Balsamic Cherry French Toast
---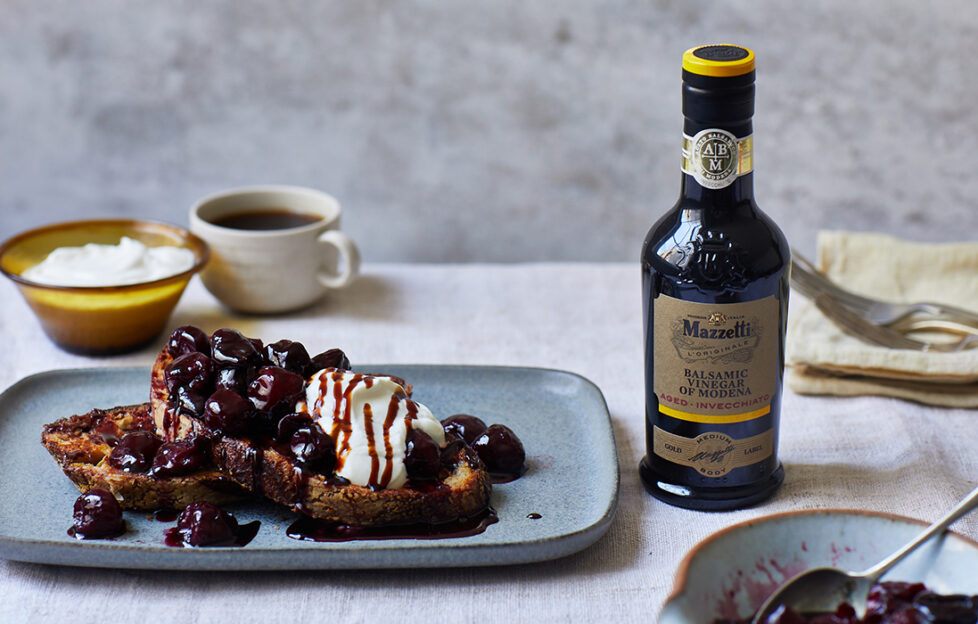 The secret ingredient in this delicious dish is the Gold Label Balsamic Vinegar which adds the perfect balance of sweet and zesty. A great brunch dish for your Christmas visitors…
Ingredients:
500g cherries, pitted
45g brown sugar
2tbsp gold label balsamic vinegar of Modena
2tsp clear honey
2tbsp water
1 cup milk
2 fresh eggs
Sea salt, to taste
½ tsp ground cinnamon
½tsp vanilla extract
8 large bread slices
40g butter
Spoonful of Greek natural yoghurt
To make:
In a small pot, add cherries, sugar, Balsamic Vinegar, honey and water. Allow to bubble over medium heat, stirring occasionally, for about 10min. Transfer into a bowl to cool.
Whisk together milk, eggs, sea salt, cinnamon, and vanilla in a bowl. Add bread slices and coat in the mixture.
In a pan, melt butter over medium heat. cook the bread slices for about 2-3min for each side until golden.
Serve your French toasts with the cherry compote and dollop of Greek yoghurt drizzle with balsamic vinegar for a deliciously sweet Balsamic variant of your french toasts.