Horlicks Millionaire's Shortbread Cheesecake
---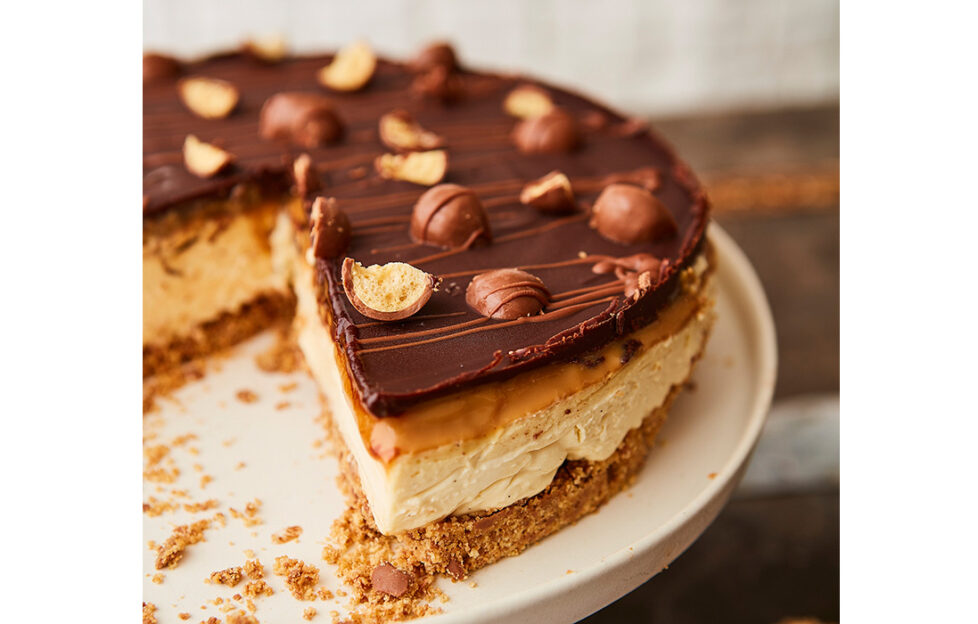 Make this easy dessert from Horlicks on Christmas Eve, then simply leave in the fridge until required. That's one course of the Christmas Day meal sorted!
Serves: 16  
Preparation time 45min
Ingredients:
Base:
½ pack digestive biscuits
50g chocolate malt balls
50g butter, melted
Cheesecake layer:
50g Horlicks Original
750g cream cheese
1tsp vanilla essence
50g icing sugar
350ml double cream
Caramel layer:
1 tin ready-made condensed caramel
Chocolate topping:
15g Horlicks Chocolate
100ml cream
100g dark chocolate
25g icing sugar
To make:
Roughly chop the biscuits and most of the chocolate malt balls to form crumbs. Keep some chocolate malt balls for decorating. Place in a bowl and add the melted butter, mixing well.
Line a 20cm spring base tin with baking parchment and press the biscuit base into the tin and place in the fridge to set.
In a mixing bowl, cream together the Horlicks Original, cream cheese, vanilla, icing sugar and cream until thick and glossy.
 To make the chocolate topping, bring the Horlicks Chocolate and cream to a simmer in a saucepan. Add the dark chocolate and icing sugar. Turn off the heat and stir until glossy.
Remove the biscuit base from the fridge and spread the Horlicks cheesecake mix onto the biscuit base.
Evenly spread the ready-made condensed caramel on top of the Horlicks cheesecake mix.
Pour over the chocolate topping, roughly chop and add the remaining chocolate malt balls and refrigerate, preferably overnight.
Carefully remove from the spring tin, serve and enjoy!
---
For more recipe inspiration, head over to the Horlicks website to download their free recipe book!
Horlicks Original, Horlicks Chocolate and Horlicks Instant (500g, RRP £3.50) is available from Tesco, Sainsbury's, Asda, Morrisons, Waitrose and Co-op.